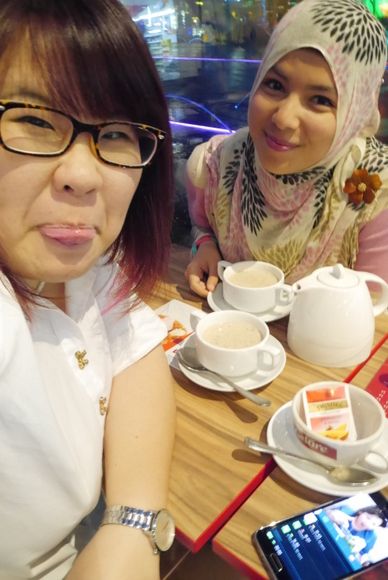 A befitting title for this entry because I really said too much over waffles last night. xD

Met up with Syuhada for a nice dinner at Suntec City's Gelare. Dinner wasn't nice. :/ But dessert made up for it............ It was our first time trying proper food from Gelare and it was a disappointment. :/ I'm glad their waffles are nice. :D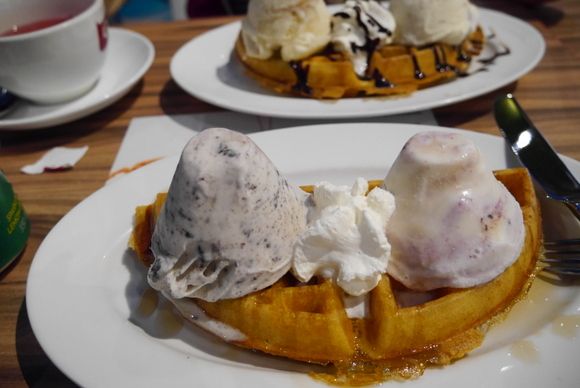 Over waffles, we updated about each other's life.
Over waffles, I spilled the beans and killed the curious cat.
Over waffles, I spoke nothing but the truth.
Over waffles, I shared my thoughts and feelings.
Over waffles........... I blabbered non-stop.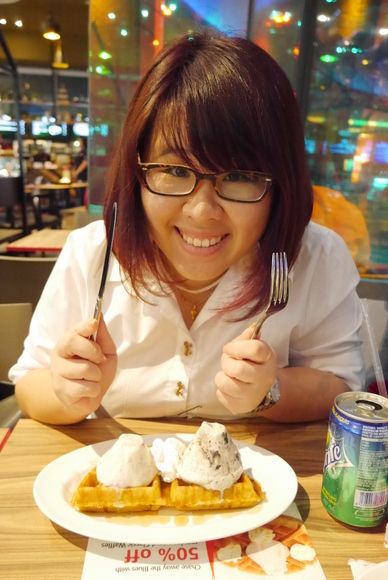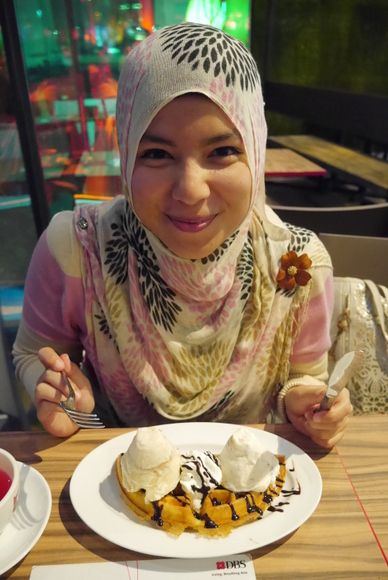 It was a nice waffle session despite the bad dinner and rather heavy conversation. Lol.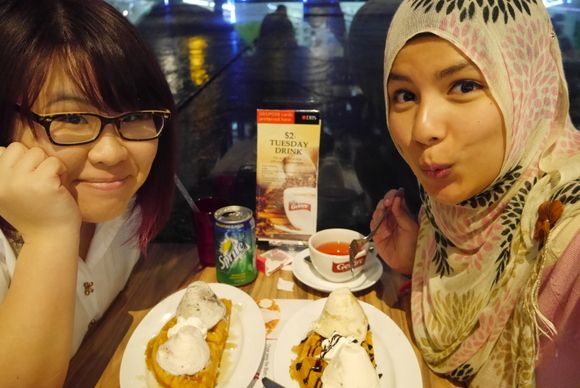 Always nice to meet with Syuhada for a catchup!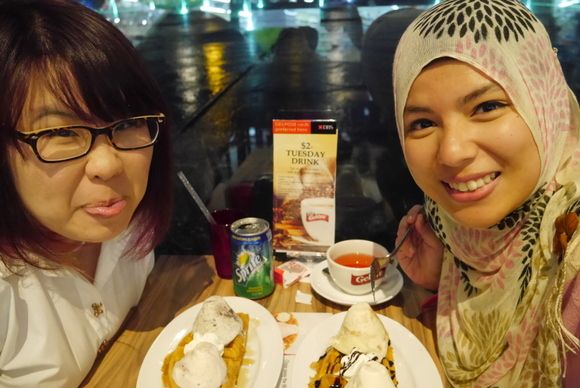 ps: Cannot CANNOT wait for the roadtrip to JB tomorrow with ma favourite people !!!!! :D