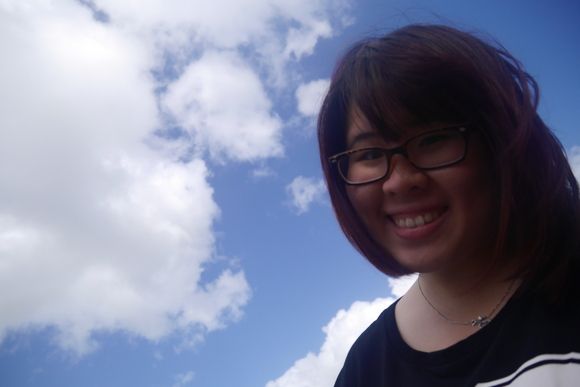 Not the best angle for a selfie, but hey! look, the sky was so clear!! ☁ ☁ ☁
We were pretty lucky with the weather this trip. The sky was mostly clear throughout the 8 days we were there! It was sunny and windy in the day, and just the right coldness (to me) at night. A vacation is always good when there's no rain to ruin our day~
(It did pour for a bit on our second day, but it didn't affect our itinerary or experience! So all is good. heh.)
Oh! Just recalled.. Though the sky was clear during our trip, there was this underwater attraction at Busselton Jetty that was closed for a day because the wind was too strong; The water was murky and it was said there won't be much to see.
Even though it could be a disappointment for people who've already travelled down, I thought it's rather responsible and sweet of the organisation to forgo that one day of profit to ensure that visitors get the best experience! They probably lost a lot of money for that one day~
On that note, it's always good to check if a place is opened before heading down.... That's what we did. Haniza called up the place beforehand to book the tickets, but was informed that they were closed for the day... Lucky us! Otherwise, it would have been a wasted trip down - which takes about an hour to reach. We managed to get tickets for the next day though! So more on that exhibit later....
The trip down to Busselton Jetty was supposedly the third day, but because the attraction was closed, our plans had to change. We didn't want to travel elsewhere in the morning though, so we stayed in Busselton and explored the area. It's a small town (or city?), but we enjoyed ourselves roaming around and catching a movie! It was nice to do less touristy stuff that day... A different experience.
Ⓗ

Ⓙ

8 Days In Western Australia - Day 3:
Movie, Animals And Almost Homeless
Arrival + Day 1: Magaret River, Winery and Chocolate
Day 2: Jewel Cave, Lighthouses and Sugarloaf

Woke up to this view on our 3rd day. :)
It was a pleasant surprise to see how beautiful the environment was! As you may have read, when we arrived the night before, it was almost pitch black! I cannot understand how their roads don't have street lamps! We had to rely heavily on our own lights. Haniza had to keep switching the beams - high for when there's no other wheels in sight, and low when there's incoming traffic so that the high beam won't blind the incoming. It's really dangerous! So yeah, when we arrived, we couldn't see shit. Lol. I was slightly afraid, but I'm glad our hosts were such wonderful people!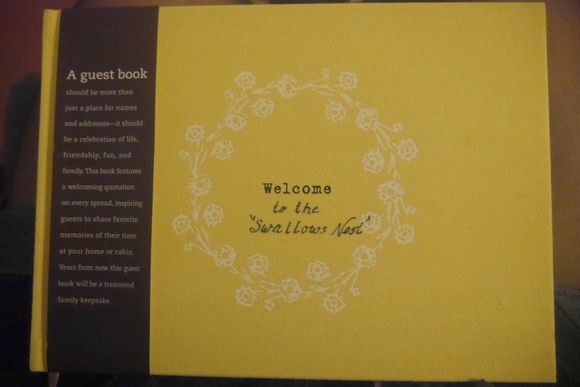 A guest book! So many left nice messages about the couple..
We did too!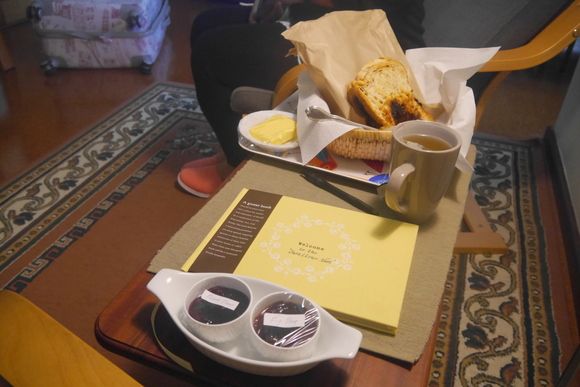 Breakfast our hosts prepared for us!
Homemade bread and jam!
So sweet of them, right?
Will totally come back to this accomodation for a longer stay.

ps: The bread was toasted by us, not the hosts. Lol. Did it for too long, some parts got pretty burnt.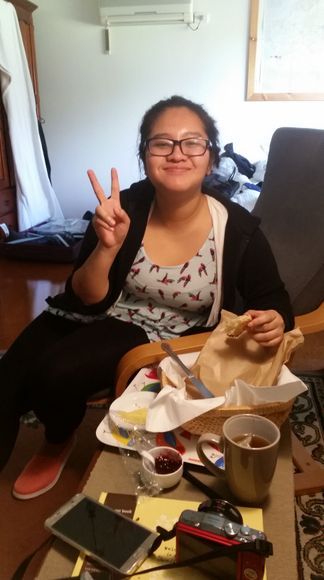 Good breakfast, happy people.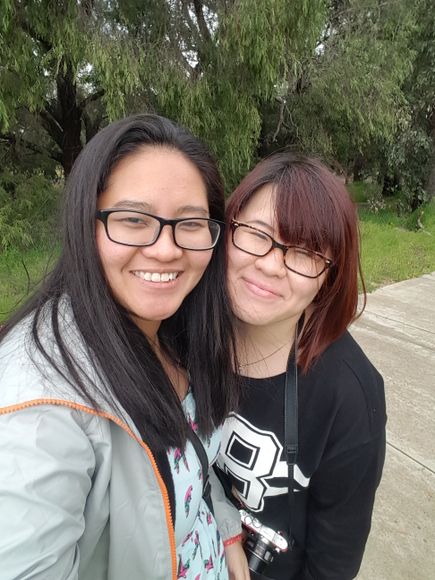 The 9am face. Lol.
I have this
thing
with sleep when I'm on a vacation... I don't want sleep. Lol. It's kind of a way to extend the day? And to make sure the next day comes slower. A little silly, right? It's always better to get ample of rest so we would look less haggard in photos and truly enjoy a vacation..... But I just can't do it.. Makes me feel sad that I'm closer to going home. Lol. Then again during this trip, I slept pretty often during the rides around... So
meh
. :X
Back to the house!




They own a pretty big land that they actually reared chickens, sheep and grown strawberries!!
The strawberries are outside this coop! There were all small, but cute looking!

The spaces between houses is huge... Don't think they have much chances to interact with their neighbors unless intentionally. Don't even think they can hear anything if something happens. :/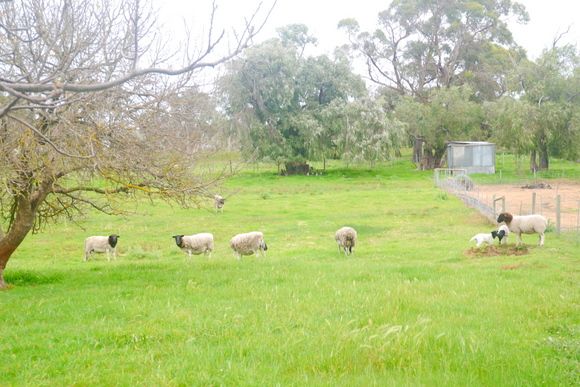 Interesting black head, white body sheep.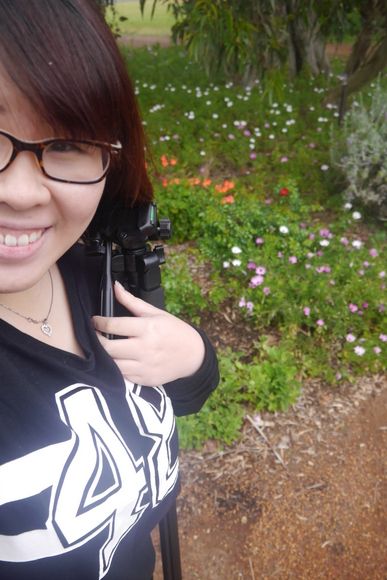 Flowers outside the house.............




&WILD LILIES ALERT!!!!

Found these when we were looking for wild kangaroos. One of the hosts drove and led us to this big area, and there were so many of these wild lilies!!! I think they are lilies... But even if they are not, meh.... they are so pretty!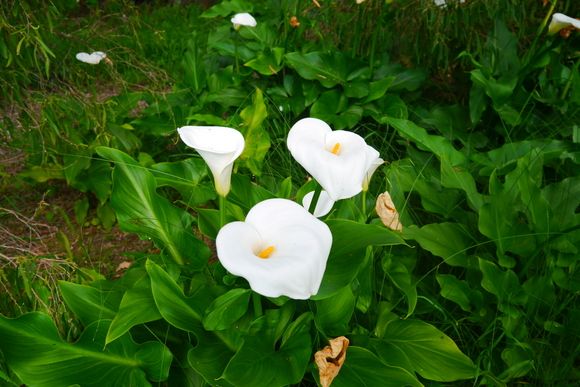 IT'S SO PRETTY RIGHT?????
Look like fake flowers.



Wild Kangaroo! They are actually wild ones just running around, chilling!
So since our initial plans couldn't happen, we took time to chat with our hosts and asked for their suggestion on what we can do. We also asked if there was a movie theatre in town. They have! Our hosts helped to check the movies that were screening and suggested that we could check out some wild kangaroos while on the way... And yeah, one of them drove and led us to this big area...
SO MANY WILD KANGAROOS!
And I suddenly recalled again.. It drizzled this day. Lol. When we were exploring our hosts place, it drizzled for a quick while making the weather even colder than usual. BUT SO SHIOK, I LIKE!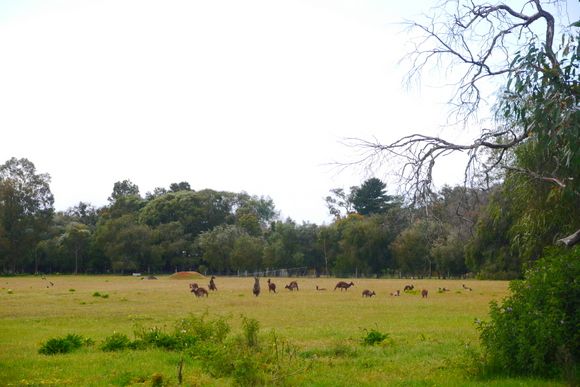 It was not an enclosed area.. They just run around and settle at places now and then.

So cool! Why do we only get cats and dogs??

After watching them and admiring the flowers around, we headed down to the cinemas!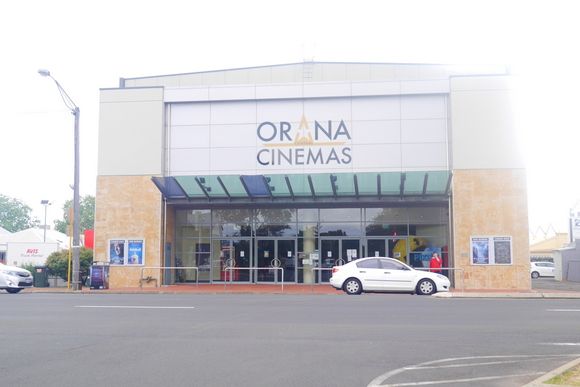 Tadah!
Standalone!
I like how it's like in big countries... No malls, just many shops along the street and such.
I cannot really remember the sequence of our exploration at Busselton Town (no pictures too,
meh
), but I remember we went to a bookstore too! Spent quite a long time there. They were selling many of that adult coloring books that was suddenly in trend back then! And they were not as expensive, with plenty of variety! They had a whole rack of coloring books. It was interesting to flip through them. All those white spaces to be colored... I can't imagine such a mundane and stressful thing can be therapeutic...... At least for me, I'll get frustrated trying to complete it and if it turns out ugly (which I believe would), I would feel even more agitated.
So anyway, we got movie tickets to "The Martian"
X
and enjoyed the rest of the morning in the cinema.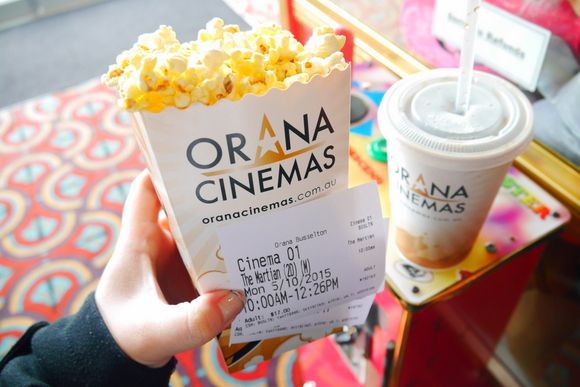 The movie was good!
There's no seats printed on the tickets because it was free seating... Interesting concept! Lucky the theatre was pretty empty. And yes, the tickets were $17 each. I am still feeling so glad that our exchange rate was almost $1:1AUD. $17 is already freaking expensive for a movie ticket!!!! To think we complain how expensive it is to watch a movie here. -.-
After the movie, we had lunch. It was a very cold day. I remember feeling cold. Lol.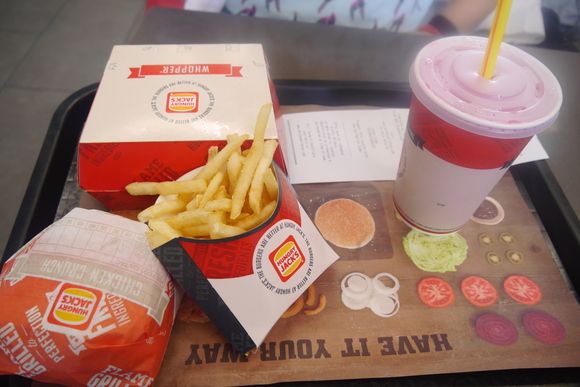 Lunch! Haniza said this was equivalent to our Burger King.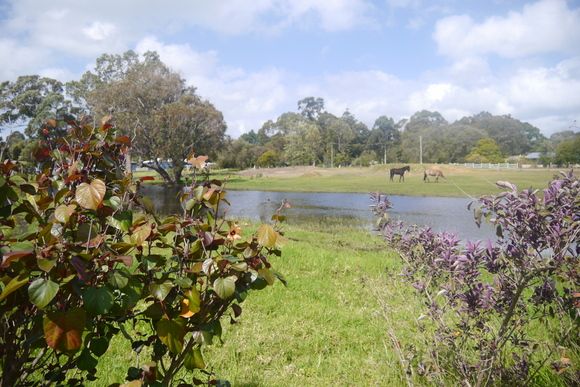 And this is us back somewhere near our accommodation.
Such a nice place right?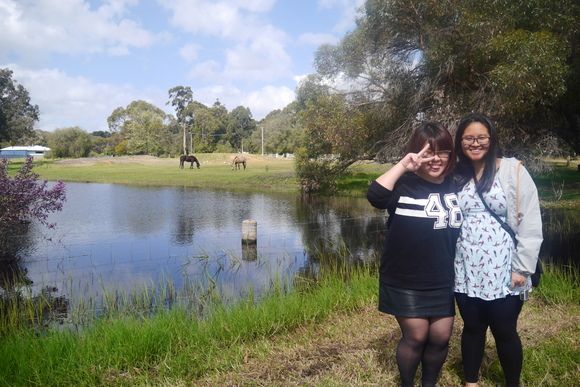 After a relaxing afternoon, we set off to Perth city because we thought that our third night's accommodation had been settled.......... We were so wrong. But before learning about that horrible blunder, we stopped by a small animal farm!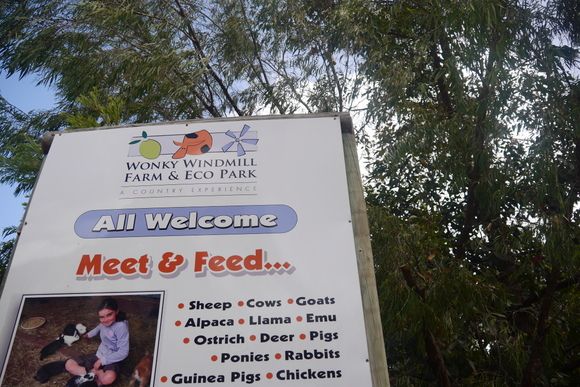 This was along the way down..
Actually, not exactly.. I remember we took a turn in and drove a long while before reaching here. It wasn't exactly a clear cut route. We arrived late too - They were almost closing. :( We were lucky to have met only nice people this trip though... Despite closing in about 20 minutes, the owners still let us in and allowed us to take our time petting and feeding the animals!
So... animal photos up next!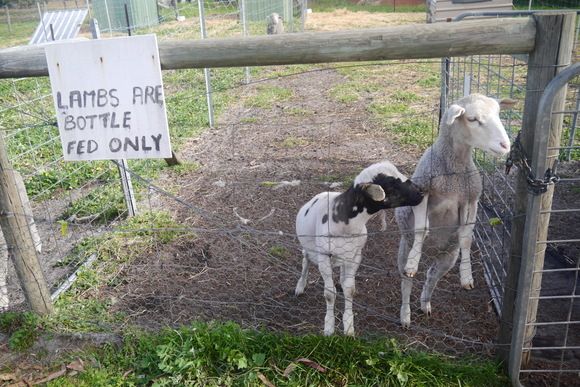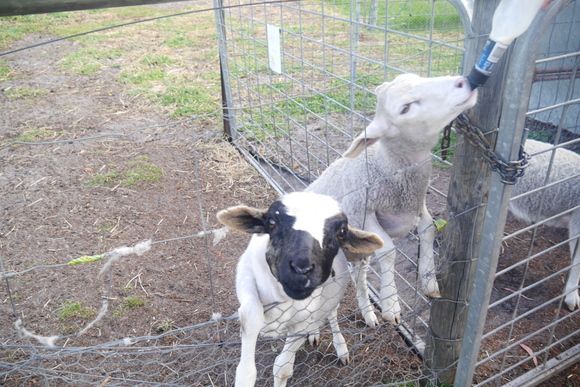 "Hey, whatchu doing with ma milk?! I'm not done yet!"
But so cute this shot.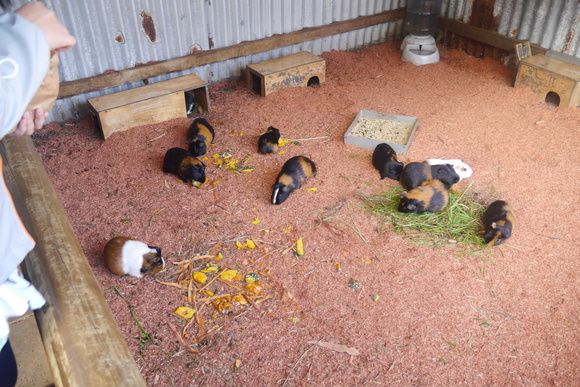 NAWWWWWW



My first time touching and carrying a guinea pig!
SO SOFT!!!!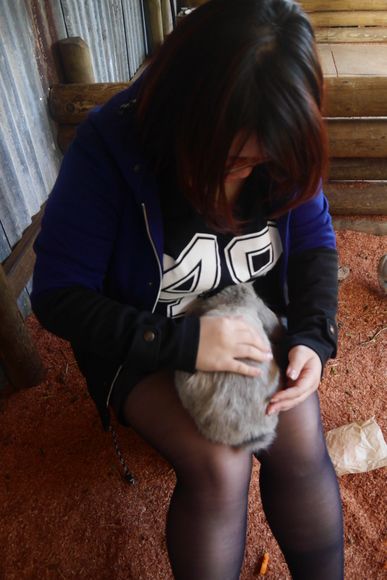 AND THEN I HELD ON TO A BUNNY!!!!!!!



SO FLUFFY SO FREAKING CUTE!!!
Made me want to buy one too!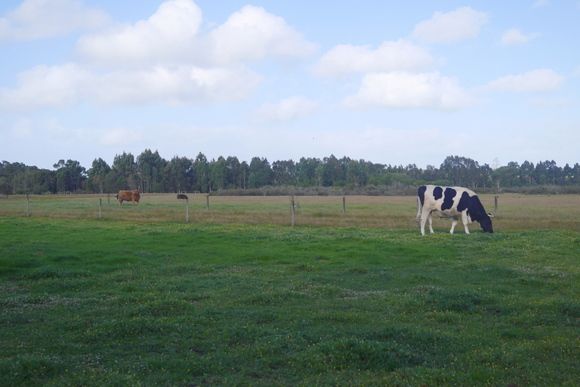 Like as if we haven't seen enough along the ways uh, here's more cows! Lol.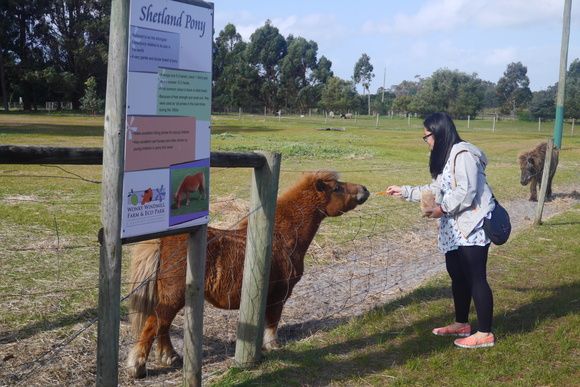 My little pony, my little pony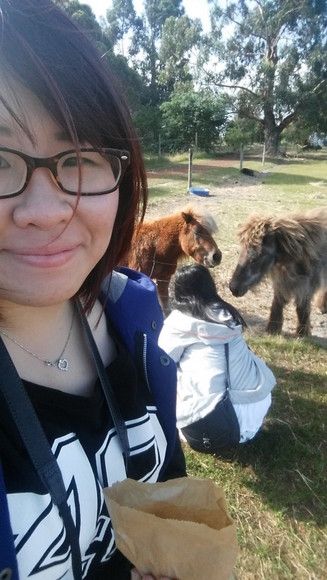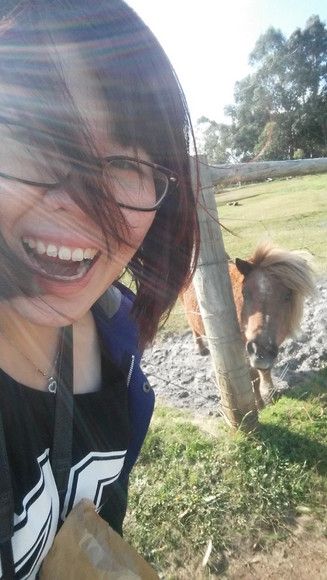 Such a handsome one, this pony



Many sunshine on my head shots here.. SO PRETTY LEH!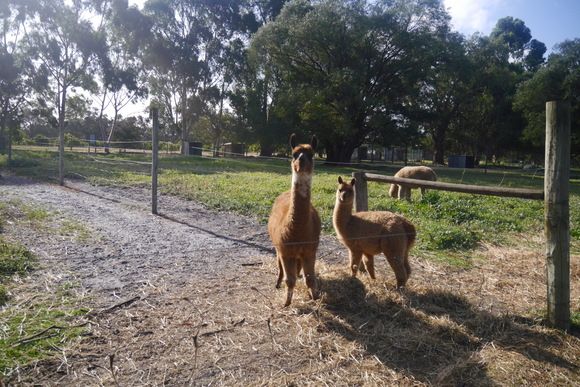 I cannot really differentiate between Alpaca and Llama, but I believe these are Alpaca!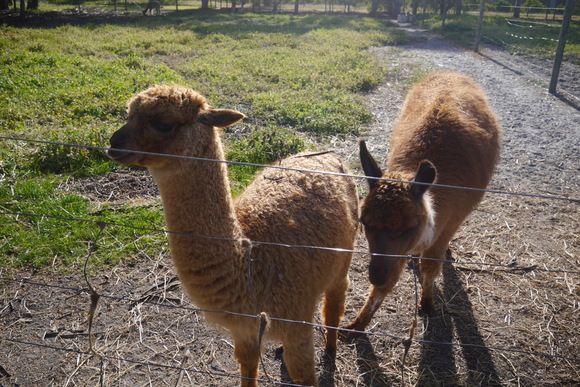 Quite cute leh!
I've never seen these animals before...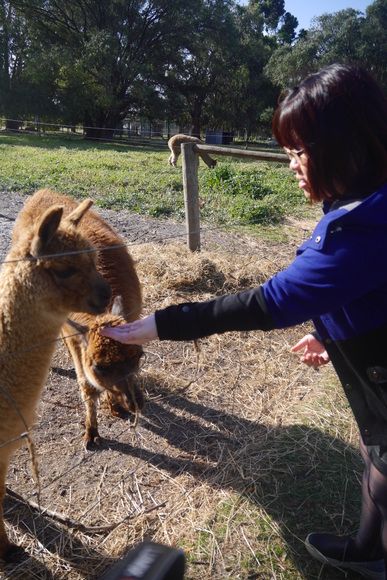 One thing for sure, I'm not fan of feeding them.....
Their saliva.................



SO CUTE RIGHT.
They look damn blur (aka stupid) :X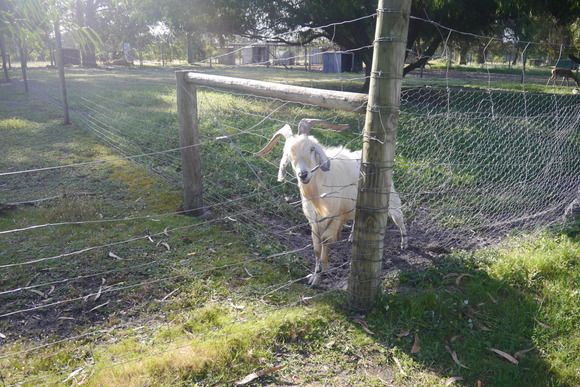 Goat.



Here's an emu! I've never seen an Emu before too!
And they look so similar to Ostrich.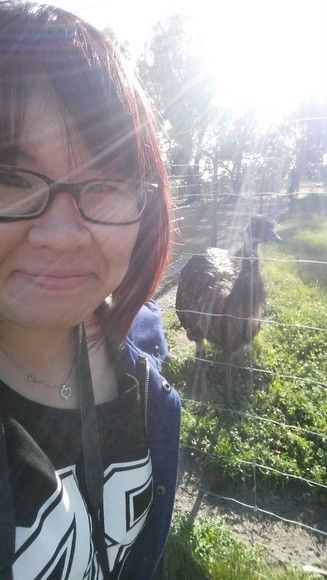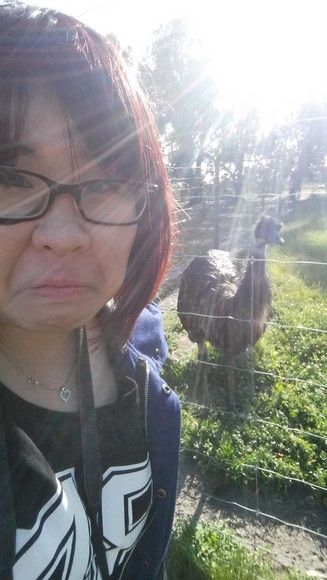 Sun-rays in my shot. SO NICE!!



A pretty Ostrich.



AND HERE'S A LLAMA. Not as cute.
The area was huge. Each animal has a very big space to roam around, but they are still separated from each other. With that brown bag in your hand, the animals still come to you. They also had kangaroos, but not so interesting anymore (we went to another zoo and saw a whole bunch of them later).
It was a nice afternoon spent with animals.
I believe we took at least 30 minutes to complete the whole area; Way past their closing time.... Anyway, b
ecause the place was huge, it didn't really smell. Unless you go really near their poop area. Speaking of which, I'm glad we didn't see any animals poop. Lol. Not a good sight ah!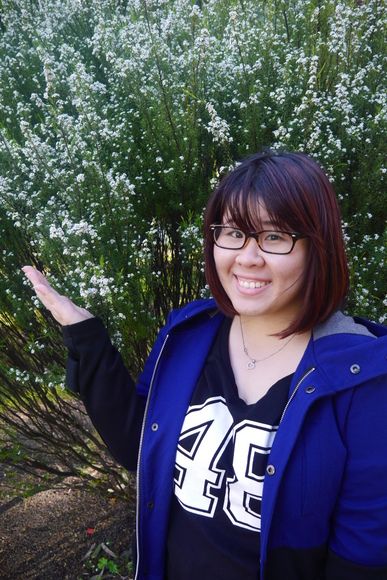 Are these baby breathes?!It was very nice.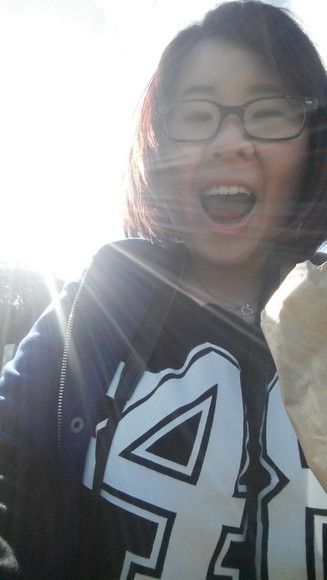 Last sun-ray selfie for the day!
After this, we also stop by this cheese factory. SPEAKING OF WHICH............. OMG!!!!!! I just realize that, till this day, I HAVEN'T OPENED THAT CHEESE I GOT!!!!
So... I just took a break and went to check the fridge....... I CANNOT FIND MY CHEESE ANYMORE!! I don't think it would spoil in less than a year (date check: 14 August 2016 which is just 10 months later!), but dammit! My mother must have thrown it. =,= My cheeseeeeeeeeeeeeeeeeeeee :(( I'm feeling so sad right now. HMPF.
We tried all the cheeses there was. It was interesting! I got one that had BBQ taste. It was suppose to be used like a garlic spread? But now, I'll never know how it'll taste like on my bread BECAUSE IT'S GONE!!! Tsk. They also had chilli cheese lol (weird tasting) and some extremely smelly cheese.
After that quick stop, we continued the journey back to Perth city. It was another 5 hours, but in-between, we took another stop and went down to this Fish & Chips store that was highly recommended by our friend who studies there.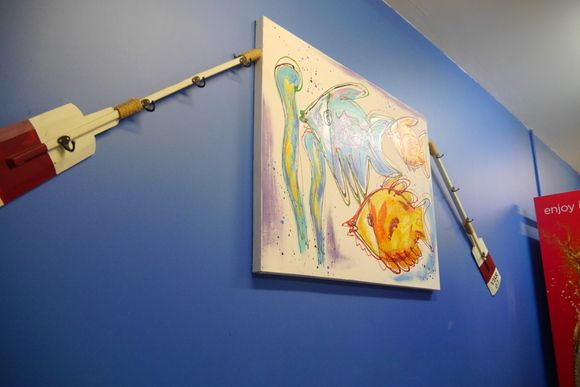 Seascapes Fish & Chips X
They don't have a website, so that's just the link to the map.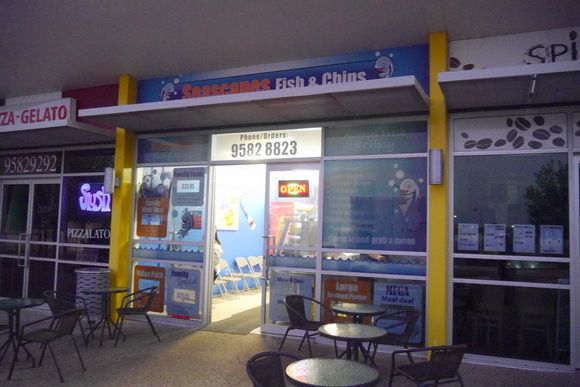 This is it.
It is a casual restaurant.... Just eat, cleanup and go.
No full dinning experience.
I believe most people takeaway their orders. There was actually a queue, but only the both of us wer eating there.
I am not a fan of Fish & Chips here in Singapore because it's usually dory fish, and it sometimes smells. But in Australia, I enjoyed all the Fish & Chips we ordered! I'm pretty clueless when it comes to the types of fish to choose, so Haniza makes the decision. And yeah, in Australia (or maybe other places too), we get to choose the type of fish for our Fish & Chips!
I loved the one we had here. I think we ordered Halibut X.

It was really good.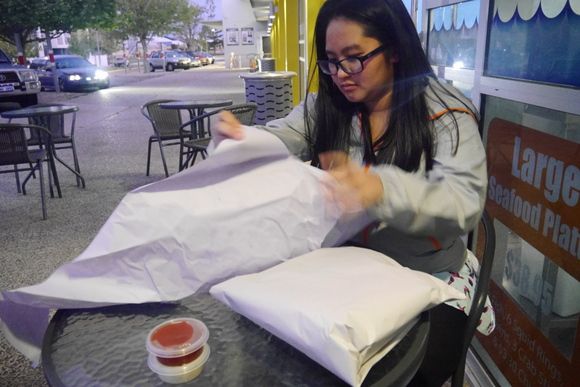 This was how our order came.
Ordered a set of Fish & Chips, and then another with calamari.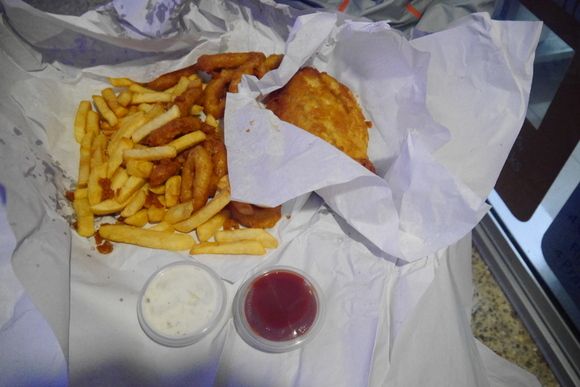 Doesn't look as appetizing right? Looks are deceiving! These were very delicious Fish & Chips.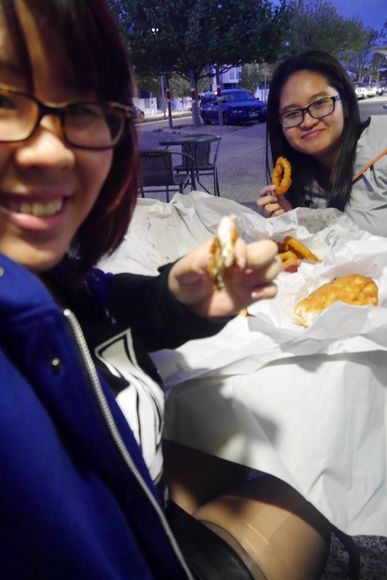 When we arrived that evening, the wind was really strong and it was bloody cold!! I was actually shaking quite a bit when we alighted because what I have on is a jacket and not a windbreaker. Not complaining though. I love it when it's cold! hehehe.
This shop is located very deep inside this...... new(?) residential area. I'm not sure if it's exactly a new area, but there seem to be plenty of empty houses that looked like they were newly built.
It looks like a really nice area to live in... At where we stopped, I remember seeing a park and a sand playground.
I believe if you walk out for another 5 minutes, you could see the ocean! From where we were, we could already see a little bit of the ocean! Maybe that's why it was exceptionally cold too.
The sun was setting when we arrived, and it looked beautiful, but because we were hungry and a little too cold, we didn't walk out further to check out the area. :( We couldn't do it after dinner though, had to quickly get some groceries and move on because it was getting too dark. I believe it wasn't too late, but night time always start early there.

Oh! Here's my fried bits of the calamari because I got kinda tired of the oil taste.
The fish is a lot better! I could eat 2 servings of the fish. :D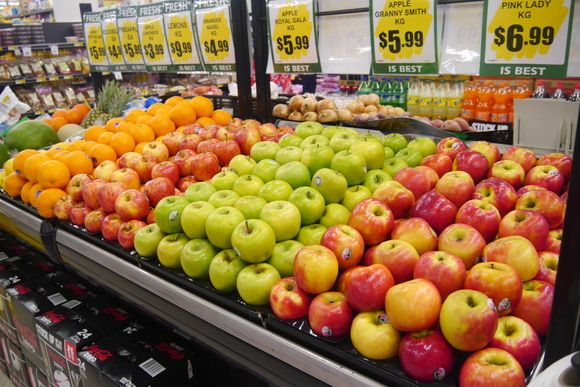 Random shot of the fruits at the nearby grocery store because they look so colorful!
And thereafter, we took a long ride down to Perth city. For real this time. Lol. But it was such a wasted trip because we actually didn't have an accommodation at Perth that night......... And because we had plans to head back down to Busselton Jetty the next day, we could have just stayed somewhere near instead. Imagine the unnecessary journey we travelled because of that stupid mistake.
The swallow nest we stayed for our second night with the wonderful hosts was unfortunately only available for one night. Otherwise, we would have booked it for both our nights there. :(
&Here's why we were almost homeless that night.................. We actually considered just sleeping in the car!
When we were planning for this trip, we only booked our accommodation from the fourth night onward. Our accommodation for the first, second and third nights were supposed to be booked during the trip because of the uncertainty about getting
bird
. We were both aware, but kinda forgot about it during the trip.
So in my calendar, by right, there should be an overlap appearing for our accommodation - Just like how it was for the first and second night. (This was automatic as Google picked up the dates from my email) We kinda got carried away during the trip and I misread the calendar marking. Didn't do proper checks........ I thought we were staying at Perth city from the third night inwards. That's why we wasted that many hours travelling down. Tsk.
When we arrived, we got to our "apartment" (lets call this room A) and tried to get the keys as instructed by our host. BUT, the key was not in the safe box... We couldn't understand why, so we called up our hosts. They were also confused and actually took time to travel down from their own place to help us...........
All of us didn't check the bookings properly. SOBS.
As the host had another apartment in the same hotel that was available, we went up to that room first. Our host actually thought she had missed it in her record and gave us a wrong room number. Her husband did a check at room A and there was someone staying there.... Oops. The guests was not happy to be disturbed and came out half-naked and pissed. Lol. Lucky we didn't knock on the door!
So anyway, it was after a while that we realize we were checking in a day early..... :X But lucky for us, SO LUCKY FOR US, the other apartment was available that night. So our host being extremely kind, allowed us to sleep for that night.... FOR FREE!! We only paid for the cleaning service because there was another guests checking in the next day.
WE WERE SO LUCKY, RIGHT???
So yeah... That was how we were almost homeless that night because technically, we didn't have an accommodation and if our host didn't have an available place, we could have just slept in the car............................

So yes... Here's a sad face selfie to end this entry.
Day 4: Busselton Jetty, Voyager Estate Winery and Hamelin Bay
Day 5: Whale Sighting, Aqua and Caversham Wildlife Park
Day 6: Cycling & Snorkeling @ Rottnest Island and A Ballet Show
Day 7: Dolphins, Penguin Island and Ciao Italian
Last Day : Kings' Park and Fremantle