Someone took a 'cute' picture of me cutting cake, so here's an entry! :D

It's rare to have nice shots of me (that I like) doing anything because I'm usually behind the lens, if not busy doing something and no one else takes pictures. :((

ANYWAY!

The team has this birthday celebration going on for a while now and guess who's the organizer?



SURPRISE!!!

It's me. Lol.

Surprise, no surprise. I cannot remember how I end up doing all these... But I have no complains... I like being involved in all these kindda nonsense. Lol. Team building, yo! And the first one that I've planned was for the first quarter babies! Since there were just a few of us. And because there's more than 5 birthday babies in May, we did one specially for them!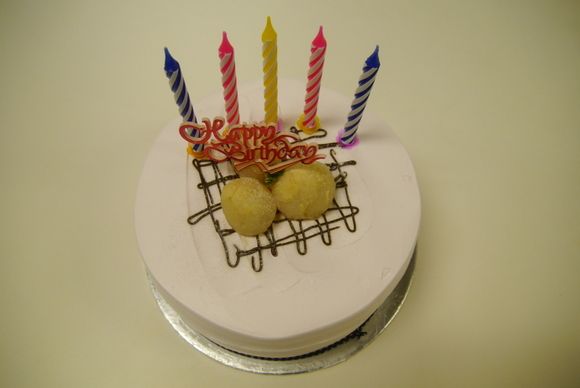 I missed a candle. :X
Felt guilty when the other May birthday baby came to me and said I forgot about him. Lol.

Anyway, this is the second time we're getting Lychee Martini cake from Pine Garden's X and the team have yet to complain, even though I want to. Lol. I wanna get Black Forest cake next!! I didn't even get to choose what cake I want for the first quarter when it's my birthday. :( But ahhh... unfair to say that because I was the one who chose Lychee Martini. HAHHA. I must not be thinking right now.

Anyway, there's double birthdays for May! 2 pairs of people sharing birthdays within our team. SO COOL.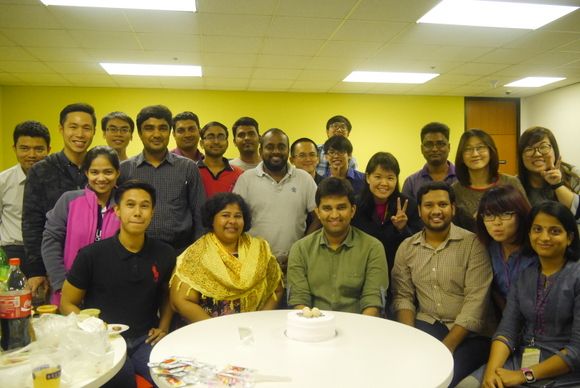 Us all less bosses.
ps: The team is actually very small. Here we have our vendors and interns too.