Goodness.. I'm going to try making it short because I have to finish this by 9pm which is totally impossible because it's like... 8:55pm now and I have tonnes of photos to upload!
Okay anyway, just got home (and after bath) after a longgggggggggg day out with Tay Xiaoxuan! :D Didn't take a lot of pictures together but you sure can expect a lot of her pictures up today. LOL!
Went to ION and shopped like crazy for the whole afternoon. LOL.
Spending money like there's no tomorrow. :S
Xiaoxuan made me laugh a lot today like seriously. One bimbo title to her because she did two silliest things today; unintentionally some more! Lol. Not going to list them here because she told me not to.
SEE, XX! I'm such a nice friend okay!!! Lol...
Let pictures do the talking yeah? LOL.
Damn tired right now.... :S
PICTURE SPAMMMMMMM!!!

Side Note:
I literally uploaded all pictures taken today because I'm too lazy to sort them... Hehehe...
Walking up the bus. LOL!
LOL! In the bus...
First thing we ate.. LOL!
TXX treat :D
Waiting for TXX at the toilet. ;)
She was damn slow!
DAMN NICE!!!
My treat! :D
Share share... hehhe.
THIS PLACE HAS AWESOME TASTING BREAD!! Lol.
My favourite. ;)
NICE RIGHT TXX?!
Lol.
Bought like 4 of these. LOL. 3 for my mother la. ;)
Below will be a
few
LOT of TXX in the dressing room...
Nice right?! She didn't buy. -.-
DAMN I LOVE THIS TOP!
Spot me! Lol.
AND I GAVE HER THIS AS PRESENT!
Damn ex okay~~ LOL...
Don't forget to pay me 60bucks leh!
Bought; bangles, Topshop top for TXX, bread and... Royce choco, treat TXX to crepe!
I think I spend a lot more than that!!! But I just can't remember...
Keep using
NETS
. Don't even dare to check my bank account yet. LOL!
Walking to Centre Point...
Outside Hougang Mall. LOL!
Headed back to Hougang Mall because I had to develop some photos... ;)
Had an awesome dinner there too.
Thanks ah Xiaoxuan... :D
I LOVE YOU BEST FRIEND! Lol...
Spot me..
Making up to the lack of photos for the day. LOL!
Settle at my void deck for a while. :S LOL!
NICE RIGHT NICE RIGHT NICE RIGHT????
10 Continual shots~~ :D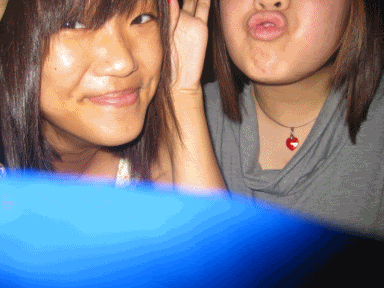 Her request lo! Lol.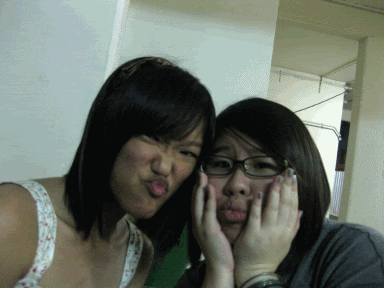 MY NAIL COLOUR PRETTIER RIGHT???? Lol.
FAVOURITES BELOW. ;)
Regarding my
previous entry
;
I was going through photo albums so as to prepare a photo collage for my parent's 21st Wedding Anniversary.. It was a superrrrrrrrrrrrr impromptu decision so I had to just rush rush rush... So in one of their albums, I saw our childhood pictures. LOL.
Made me LOL-ed and waste precious time. LOL!
Was like almost an hour late this afternoon! Didn't have time to really prepare. :'(
HAHHA! Told you I'll post this up. ;)
I AM SO FAIRRRRRRRRRRRRRRRR ~~~
TWO AND EEEEEEEEEEEE ONE~~ LOL!
PS: Gary Neo, I DON'T CARE WHAT YOU THINK ABOUT HIM!!! Hmpf. JUST KEEP YOUR OPINIONS TO YOURSELF OKAY? I DON'T WANNA KNOW WHAT YOU THINK... I can't be bothered to argue with you today because you're sooooooooooo not important! Lol. IHY!!!


Damn I really like this top. :'(
I WANNA BUY I WANA BUY I WANNA BUY!!!!
Okay, off to prepare my collage. ;)
TILL HERE!