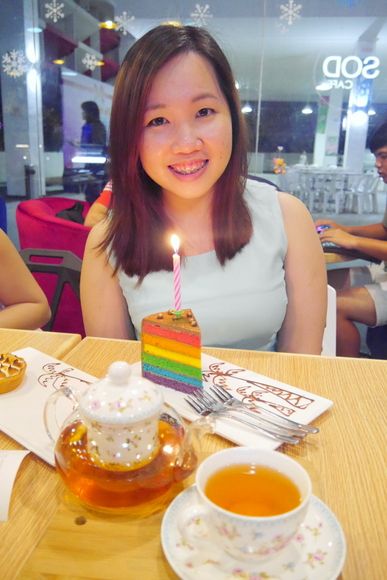 Jiaxuan turned 24! The last among us 3.
&She look pretty here!

♥

.

♥



Got together tonight for Jiaxuan.
We're 5 days late, but better than never.

♥



It was a simple celebration, like this entry tonight, because Kesslyn, Chiulee and myself are leaving for KL in a few hours!! HEHEHE. 4th trip this year, can't wait!

Anyway! I digress. :X

It was a simple celebration. All we did tonight was have dinner, head down to Ci Yuan CC for some cakes and waffles, before singing our hearts out in Teo Heng. Celebrations get simpler and simpler - Are we just getting lazier? Lol.

It was just us 3 this time too.. And no surprises. Forever difficult to surprise this smart alec. -.-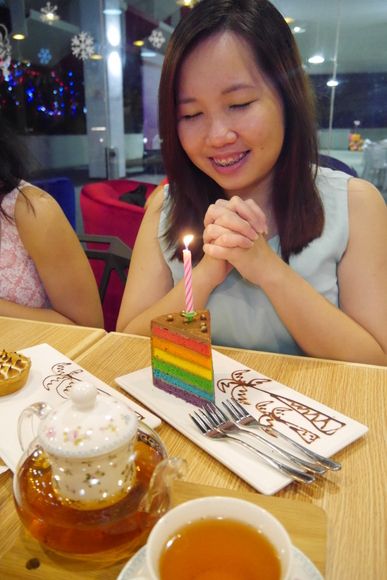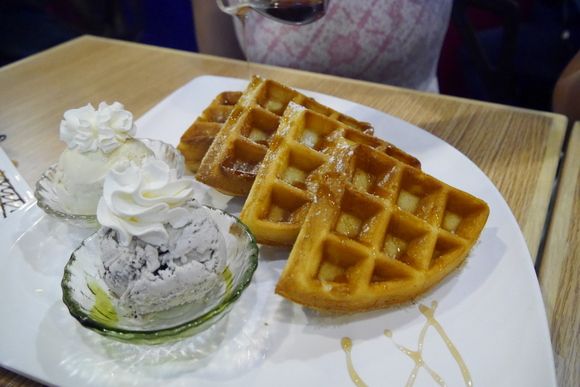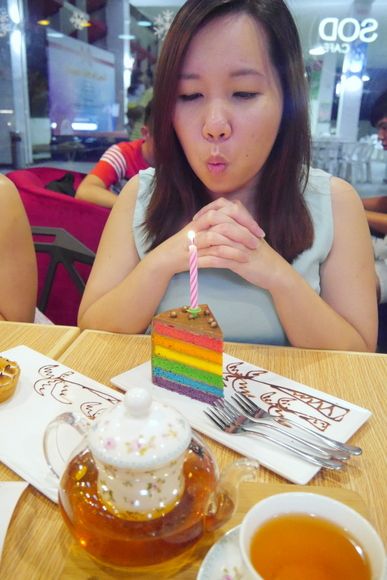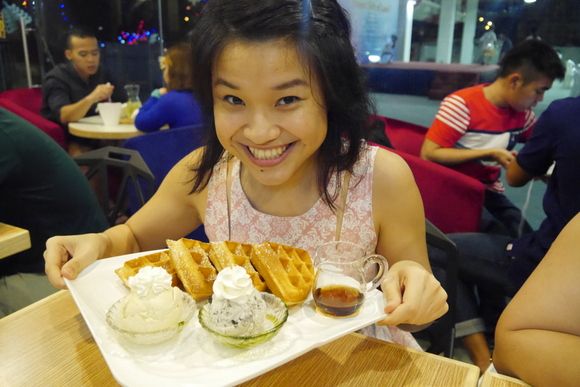 This creepy woman kept trying to photobomb all Jiaxuan's shots tonight...
Evidence: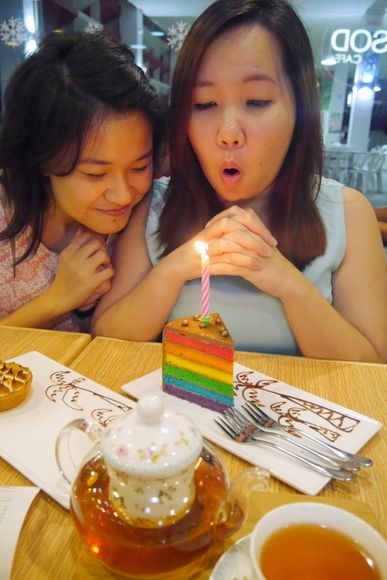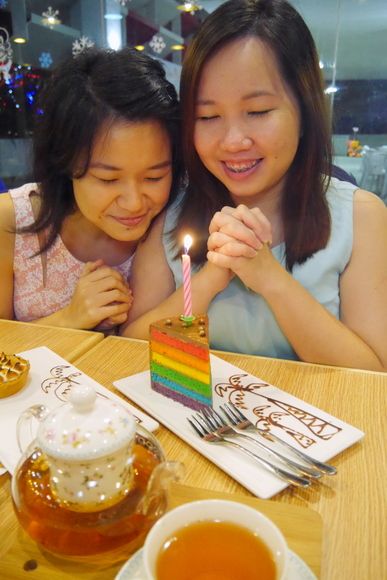 Damn annoying, you see. Lol.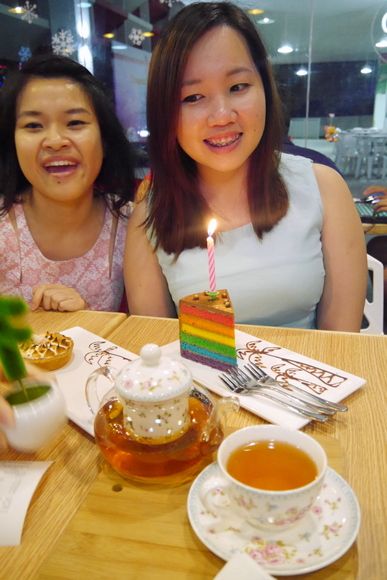 And thus, I shall include this unglam shot! hehehe.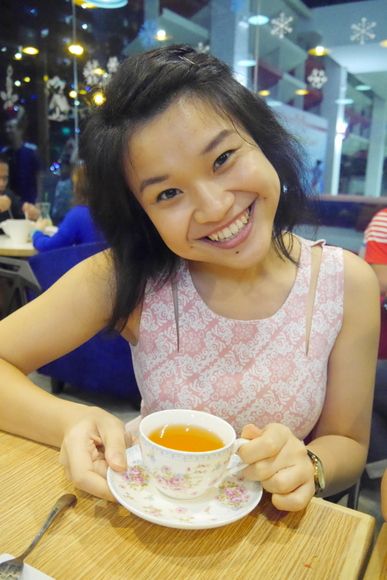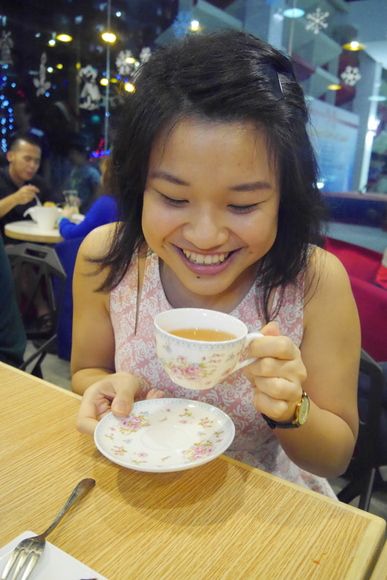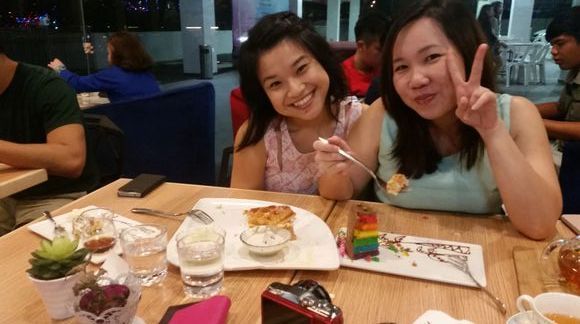 (: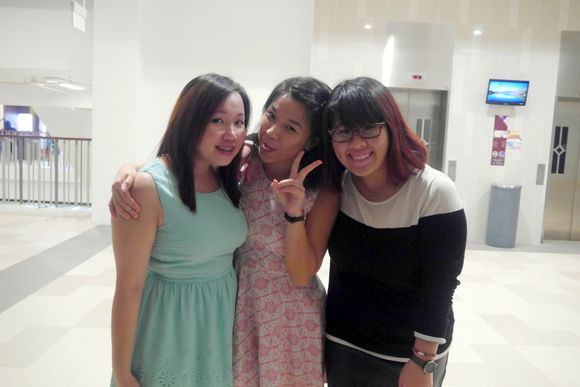 Before heading in to Teo Heng, some selfies! - We were a little early.

&..... That was it. Walked home thereafter while they cabbed back.

Kesslyn gotta stop singing those really weird songs though. Forever choosing oldies (damn old ones!!!) or those funky songs that are just sang for fun. -.- She's forever choking up our playlist with songs when she can't sing 80% of them. TSK! Lol.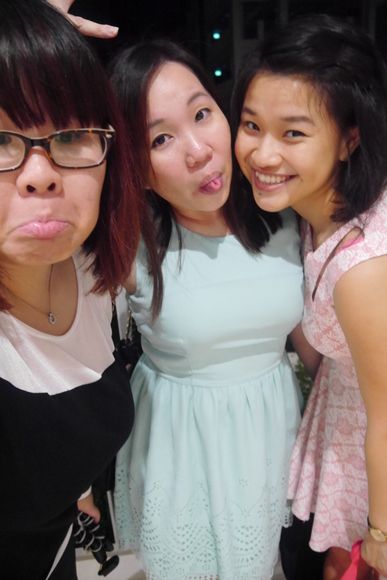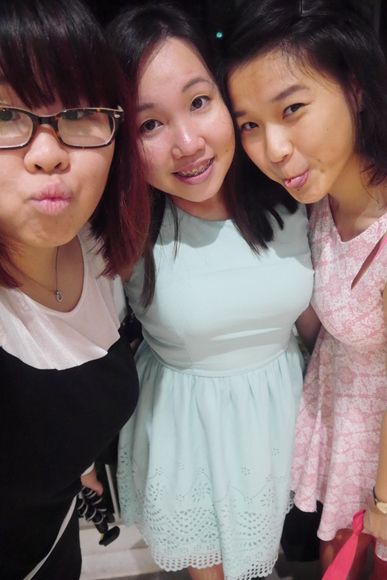 May we have a chance to travel together, someday. ☺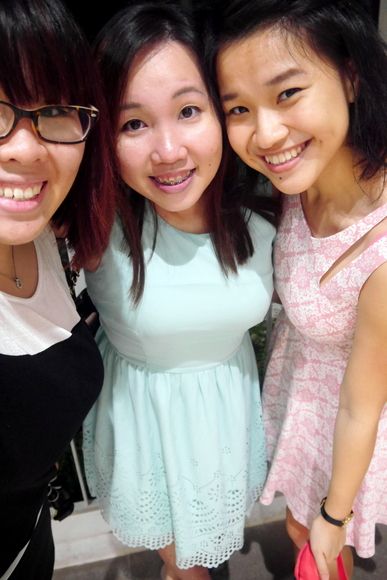 Okay, gotta go do some last checks on the things I've packed for the weekend!
CANNOT WAIT!!!