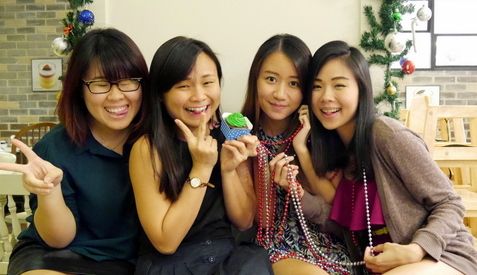 Yesterday was a Wednesday filled with celebrations!

(Just 2 actually lol)

Then again, the one at night wasn't really that much of a celebration. :X

After the Christmas lunch in office, the few of us (Karena, Weishan and Chiulee) met up after work to celebrate Chiulee's temporary unemployment. LOL!

What kind of reason.......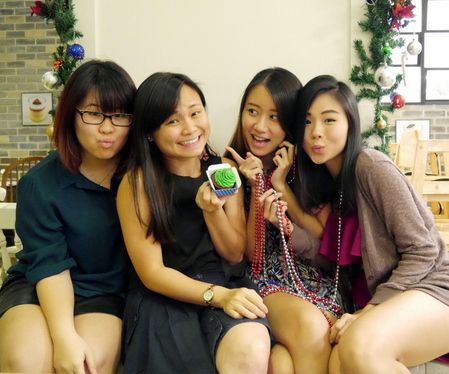 It was her last day at work, and we thought it calls for a celebration because... leaving her current job for something she has been wanting to do was something worth celebrating!!! Hahaha. Really, it's pretty courageous. It wasn't that much of a celebration though.. Chiulee reached really late, and the 3 of us already finished our dinner when she arrived. Hard to find committed young people who'll make sure everything is good before leaving the job these days! Except, myself and my clique of friends. LOL!!!

So in the end, the 3 of us had dinner together and gave Chiulee a mini surprise with a cupcake!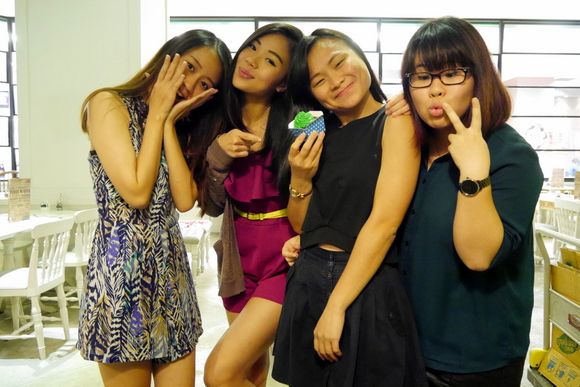 There was a short video taken too. But I can't find it anymore; Blogging this a tad too late (2017 here👋). :X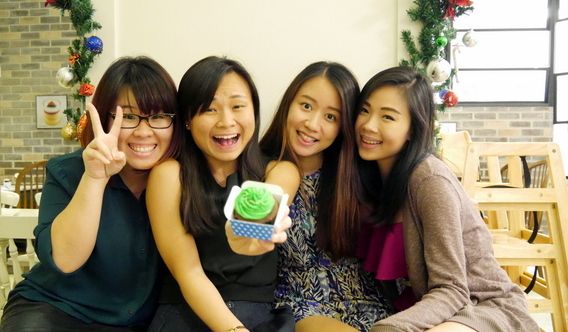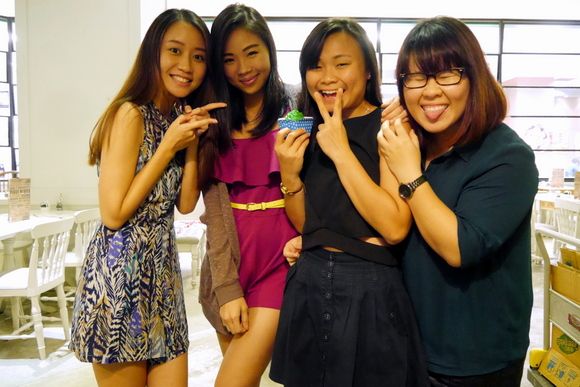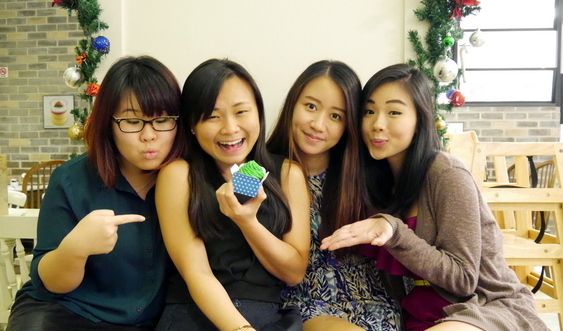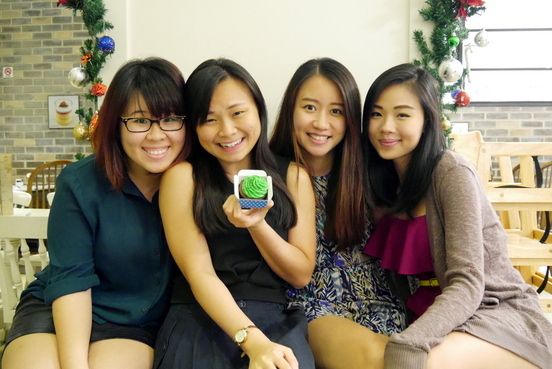 Wishing Chiuchiu all the best in her next career!!! ♥