SO HAPPY TO BE BACK FROM MY LAST TRIP THIS YEAR!!!
Last one already, but happy because this is my 4th trip!!!!! Still can't believe I managed to pull a vacation (short and long) every quarter, making 2015 one of the best and easiest year (so far). :3 Hoping I can do the same every year now?
Digressed, but more on that for my EOY entry. hehe.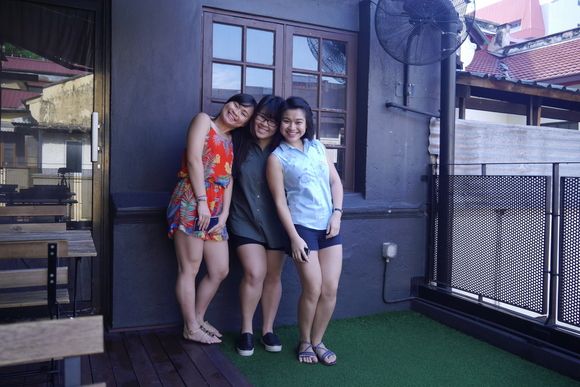 Though it was just KL this time.... It'd been a great 3 days and 2 nights with Chiulee and Kesslyn. ♥
KL has never been a foreign country to me, since my family pretty much visits every year for Chinese New Year shopping (I was just there
earlier this year
lol), but this time it was different!
Then again, travelling with friends would always be different than when with family. Especially with my family.
I got to see a different side of KL. Instead of checking out the same malls I always go to, we went around checking out cafes and going for cheaper shopping - places that are similar to our Far East Plaza and Bugis street. With the family, it was always Mid Valley Mall, OneUtama, Pavillion and sometimes KLCC - All boutiques inside.
Then again, I didn't have clothes to buy when with the girls because the cheaper places didn't have clothes in my size. So yeah, we also went to Mid Valley on the second day and I got some clothes from there. HAHA. My family used to go to Berjaya Time Square and all, but we stopped since there were nothing much for us.
Okay, enough words - moving to pictures!
DAY 1: Arrival + Berjaya Time Square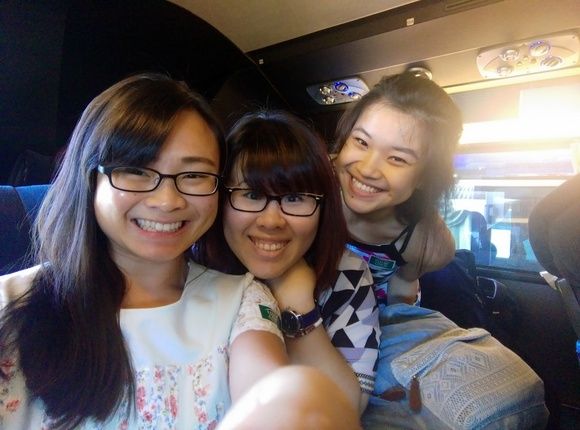 Got a direct coach to our accomodation at Dorsett, Kuala Lumpur
X
. Picked it based on the coach route - Started at Conrad Hotel and then alighted at one of their stops. A lot more convenient since we are not very familiar with KL; Save time on further traveling too.
There were renovation ongoing around the hotel, but the place was good. Convenient location to Pavillion and Berjaya Time Square by foot, and I love the color of their room cards. hahahaha. It is in Tiffany blue and I still keep it! hehe.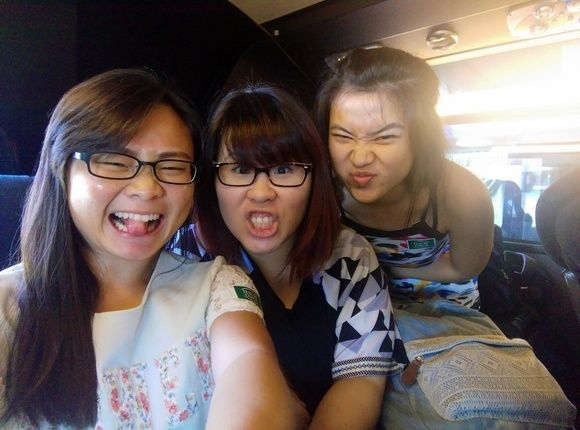 Fresh faces despite the early morning.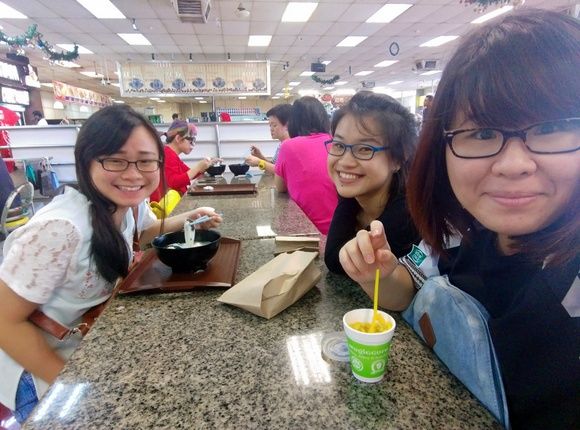 Quick stop at Yong Peng for lunch before another 4 hours to KL.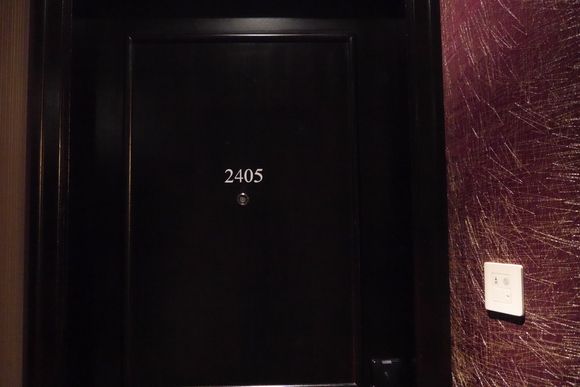 AND WE'RE HERE!!!




Plenty of space for all three of us. ♥
The girls even had space to workout at night. Madness... I on the other hand just sat at the sofa area and watched. LOL.



Nice touch on the mirror.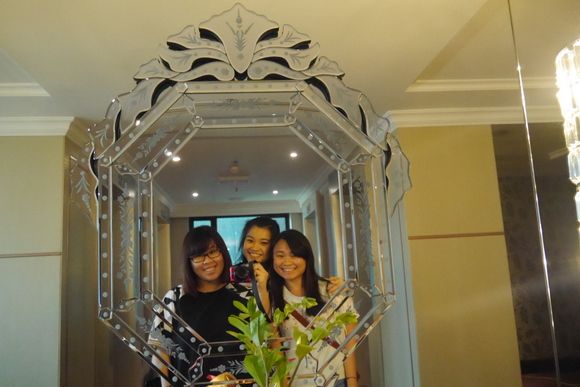 Quick washup before we headed off to the nearby mall - Berjaya Time Square.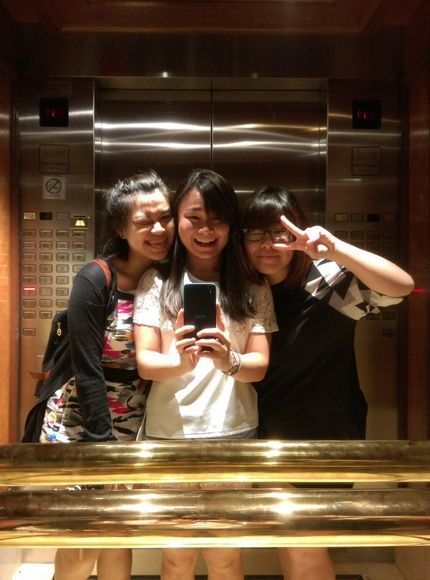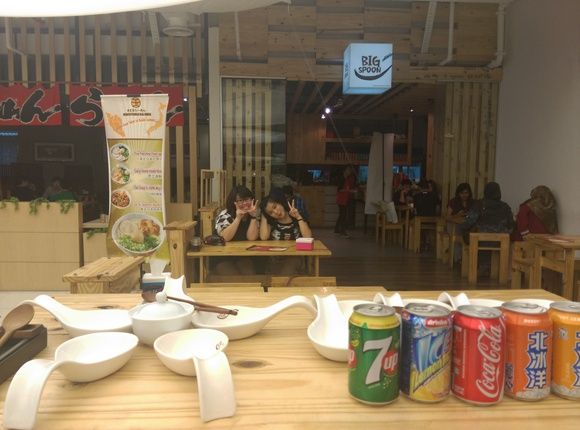 Simple dinner at Big Spoon!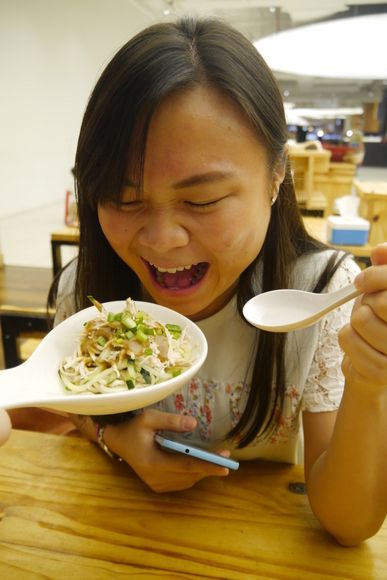 Spoon looking like it's bigger than Chiulee's face. Lol.



2 bites each spoon. The concept was interesting, but the food were just okay....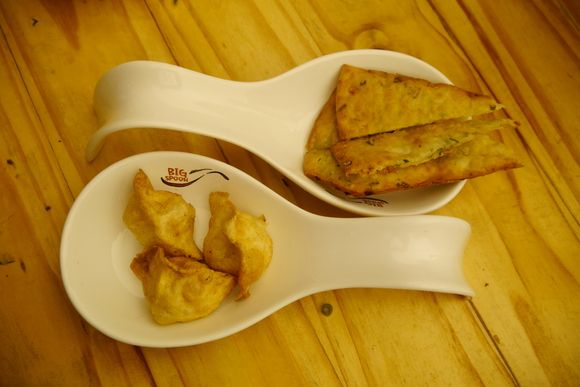 These were served cold too. Pfft.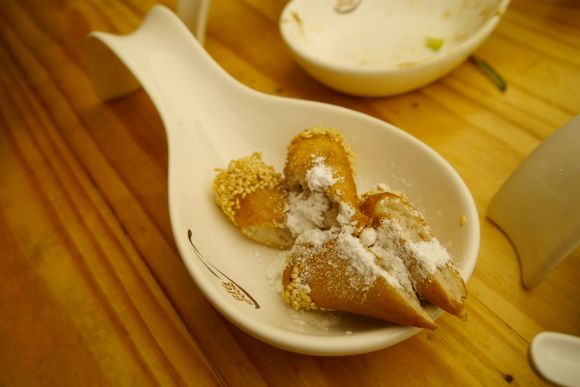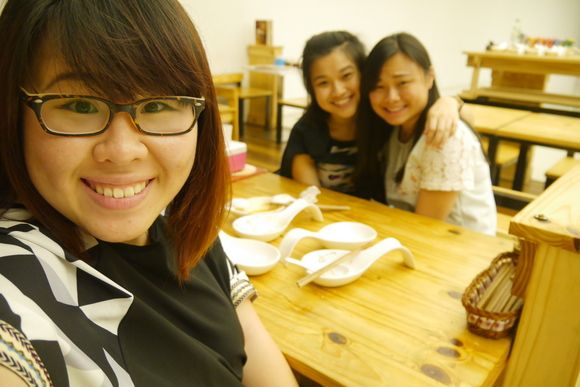 There weren't many shops opened that day though. This part of the mall was pretty quiet.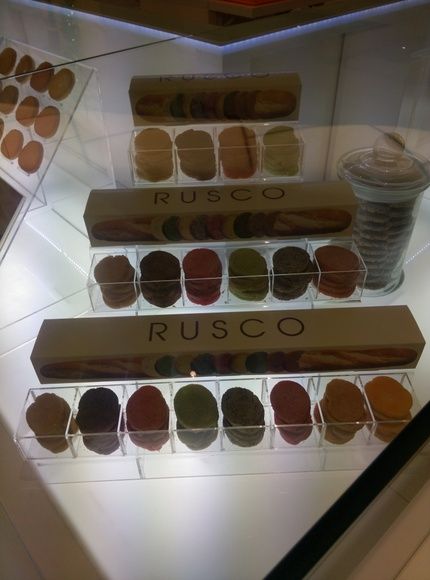 Love these flavoured buttered biscuits!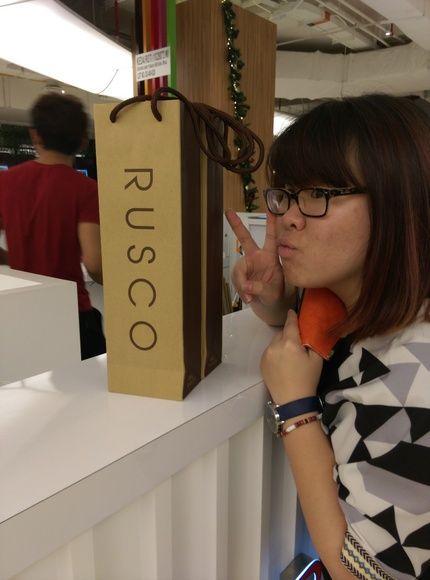 Pretty expensive though... but ♥



Quickly stop by Taipei that day too. Hahahha.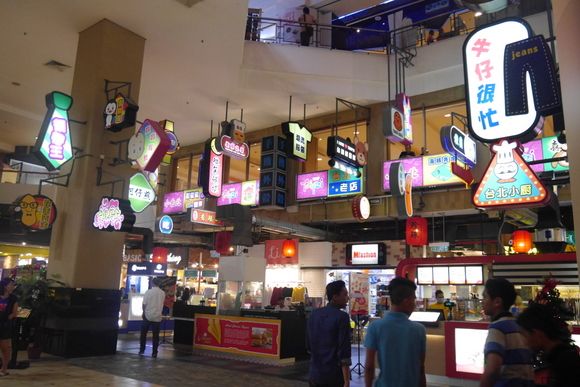 A small Taiwan area in the mall.
There are not many shops - mostly just selling food, and majority of them were closed! -.-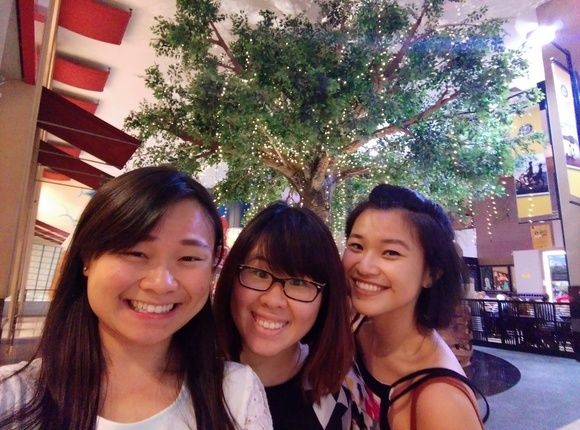 I guess we thought the tree looks nice so we took a selfie? Lol.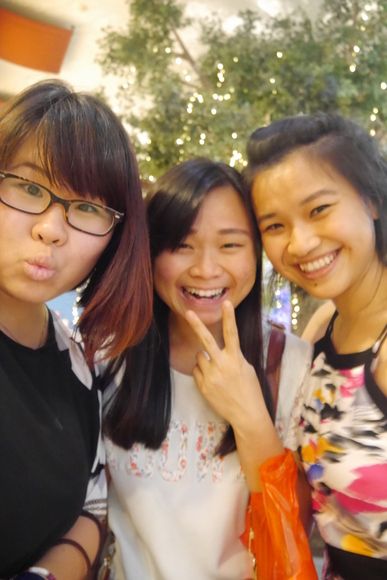 And another selfie because I prefer portrait to landscape. Lol.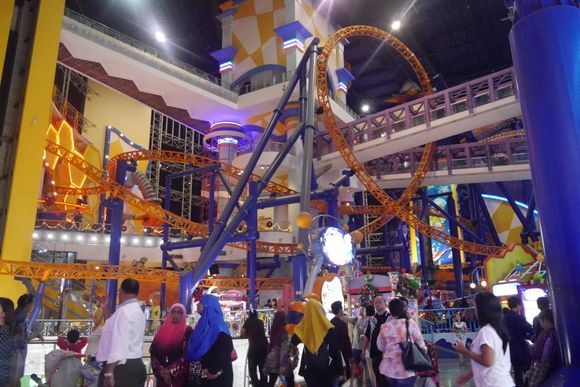 The theme park area...



It is nearing Christmas!

Seems like a good time to travel and get the chance to check out the decorations done in other countries.

I would say KL had done a slightly better job in their mall decorations than what we have here... Favourite one shown later! There's not much decorations done on the street though.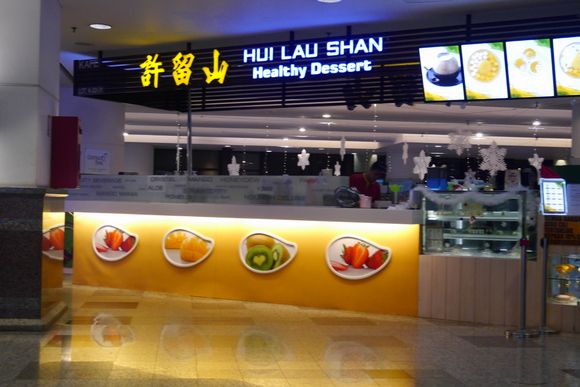 Ended our day with something sweet!



Mangoes, and more mangoes.
I love mochi, so my favourite is the huge mochi and the tiny mochis. HEHE.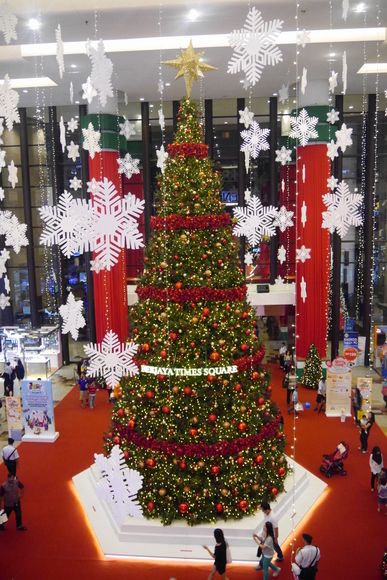 Sticking to the classic colors of Christmas! Isn't it pretty?
I like the snowflakes hanging around too!



Need for another shot, and..



...one with us!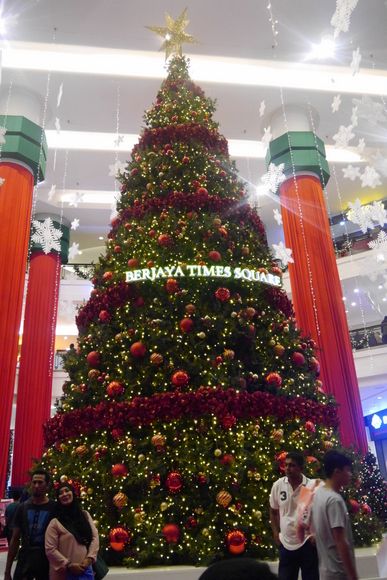 And another one...



And another one! Lol.
It was a long day in Berjaya Time Square, checking out as many shops as we can and the girls buying as much as they want. The clothes here range from about... $8 to $10. Cheap! But of course, uncomparable to the prices in Bangkok. Still...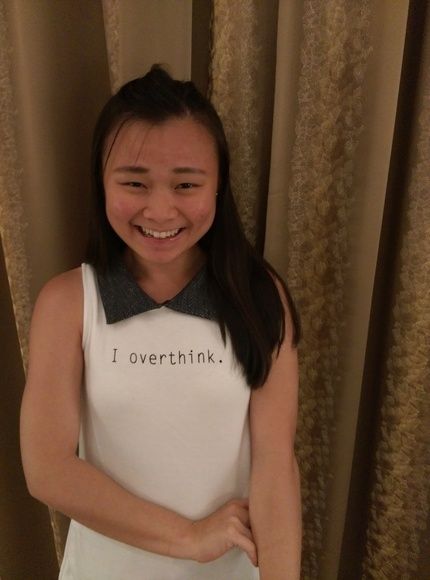 One of Chiulee's buys. A mini dress that perfectly describes her... She overthinks. Lol.





DAY 2: Cafes & Shop Shop Shop! @ Mid Valley Mall



Our second day was planned with quite a bit of walking, but.....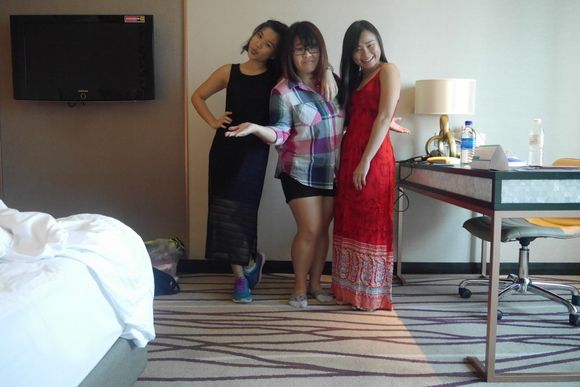 I have no idea why these girls decide to wear maxi dresses. Seriously...... Then there's just me and my shorts. KL is just like Singapore in terms of weather too. Mad warm.

Women and our vanity. Lol.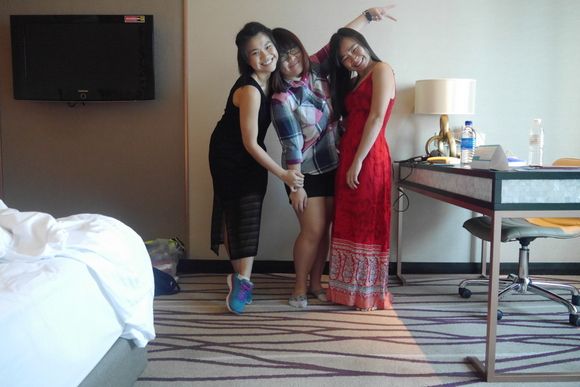 But okay luh, pretty girls for the day. Haha.
So, the itinerary for our trip was mostly planned out by Chiulee and we decided on a couple of places that are walk-able distances away so we don't spend extra on transport and such. Dorsett was a pretty good location! Near a couple of good malls and had a few cafes around.

Graffiti walls after a bit of walk behind our hotel.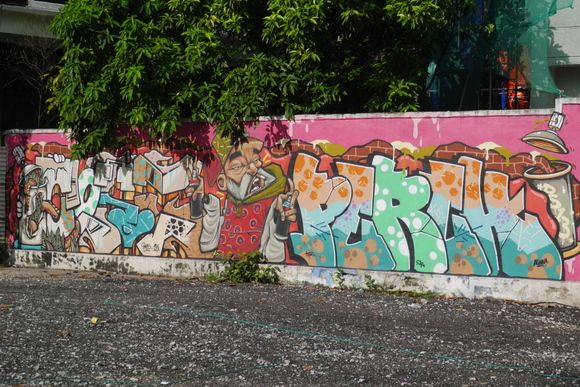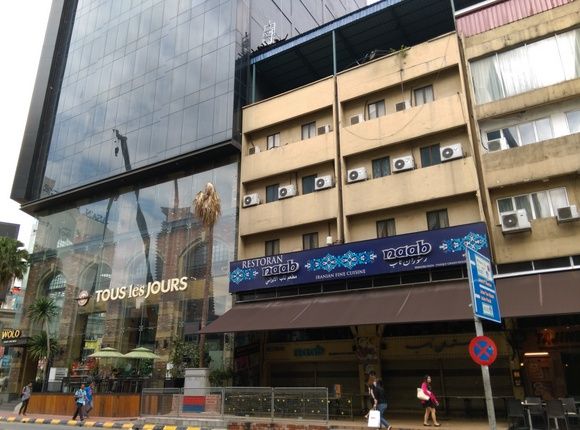 Seeing a nicely built up place and there beside a building that is slightly worn down; Reminds you that you're in Malaysia... Lol.
But I guess this is just a spoilt Singaporean speaking. I like how most of our buildings are maintained every 5 years(?). There isn't much areas that has such a visual difference. Not that it matters to me la. Just saying.
The bakery was just a mini stop though.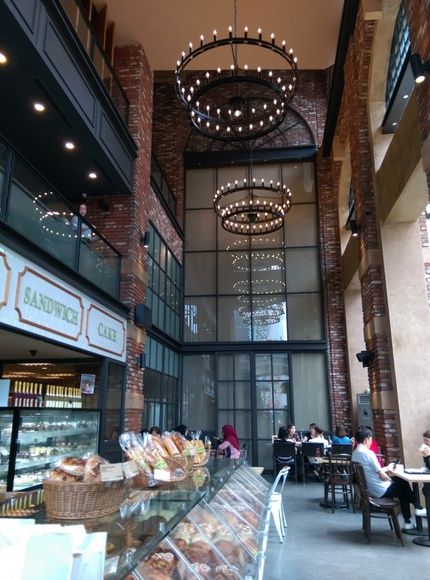 So wanna have brunch here some day. The menu looks good!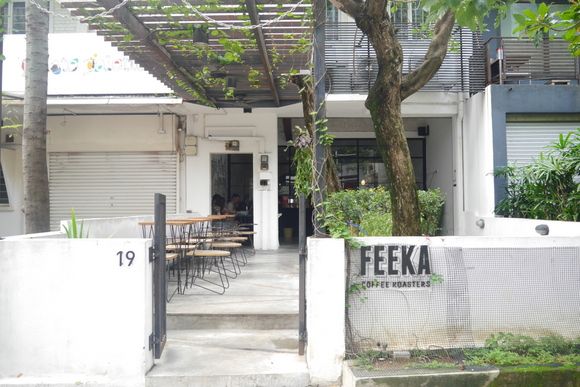 Feeka Coffee Roasters X
It was stated to be about a 15-minute walk from our hotel on Google, but we took more than 30 minutes? Hahahah. Short legs, and distractions. But all is good when we arrived at this nice place.

Cafes all have similar setups, I guess? I didn't feel like we were overseas when we were there.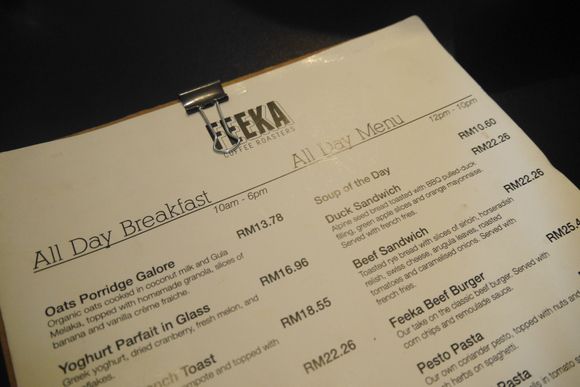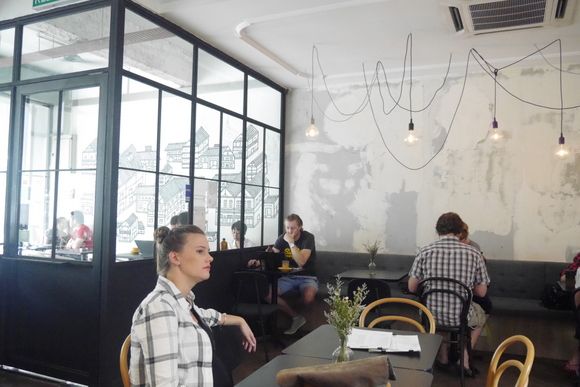 The interior! With a model-like Caucasian photo-bombing my shot. Hahha.
This place seems popular with Caucasians? There were just another 2 tables of Asians in the cafe aside from us. The table beside ours with the model-like Caucasian was later joined by her group of friends too!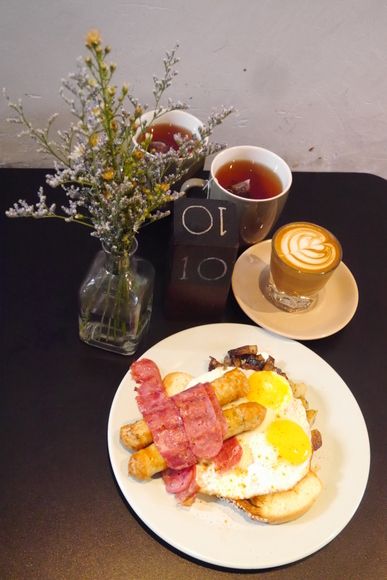 Kesslyn and myself ordered tea while Chiulee went with a latte.
We also shared a big breakfast. The classic!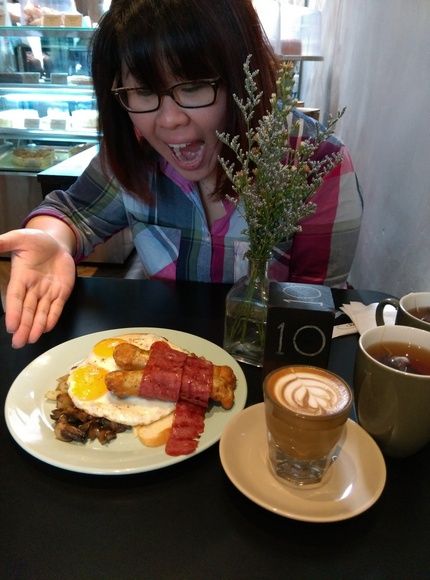 I always have to try stopping myself from ordering a big breakfast, but you can never go wrong with this!
Sausages, bacon and eggs!

♥

Simple but very filling breakfast.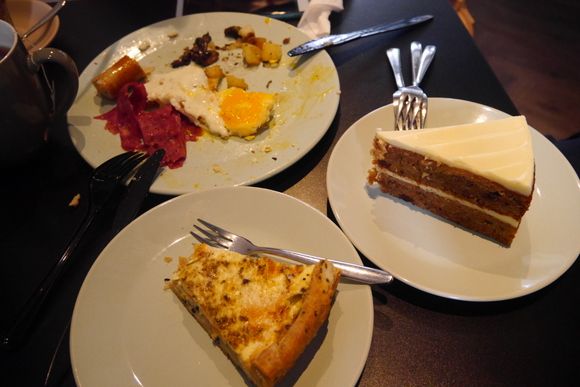 We also shared a Salmon quiche and carrot cake!
The quiche was average, not much salmon. The carrot cake was nice! Not too sweet.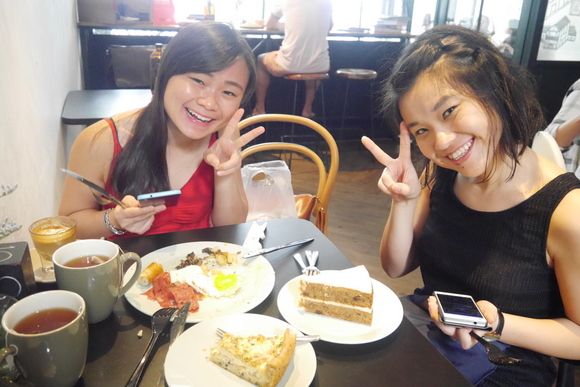 Satisfied breakfast eaters!
Thereafter, we took a quick cab ride to Mid Valley mall - Just 15 minutes ride. From where we were, the walk was 1.5 hours which is insane. Lol.
We didn't do much in Mid Valley except shopping, so there were no pictures taken. It's a huge mall, so there was a lot to see and buy. My backpack was stuffed (half with their stuff lolol) while the girls had their own baggage to carry. I was just so happy I got some nice tops from Ms Read!
And after all the shopping, we had to refuel!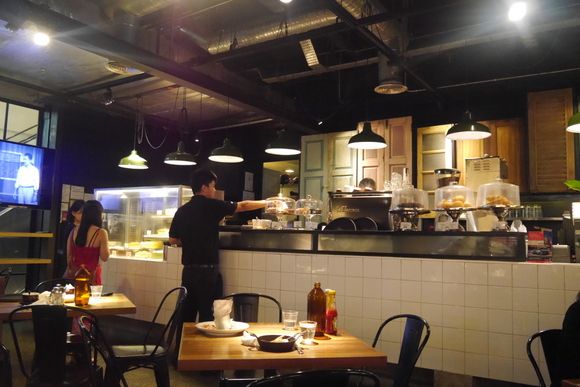 Plan B cafe! X
This is located inside the mall itself. Near the other end where Ms Read is located.

My family (or rather just me), likes to take a break here whenever we're done shopping.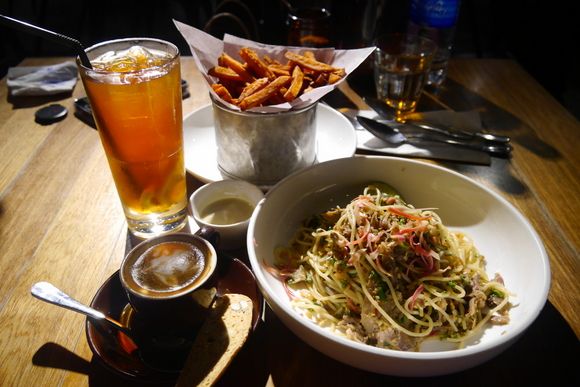 I had iced tea while Chiulee got her second cup of latte. Lol.
Also shared a serving of sweet potato fries and this Thai fusion pasta!
It's 2017 now, so I can't remember what exactly we ordered. But I guess it's not in their menu anymore because I couldn't find anything familiar in their current menu. I wasn't a fan of this pasta though, but I remember it was infused with lemongrass that was a bit too strong. Has generous amount of duck meat though! And a wee bit spicy.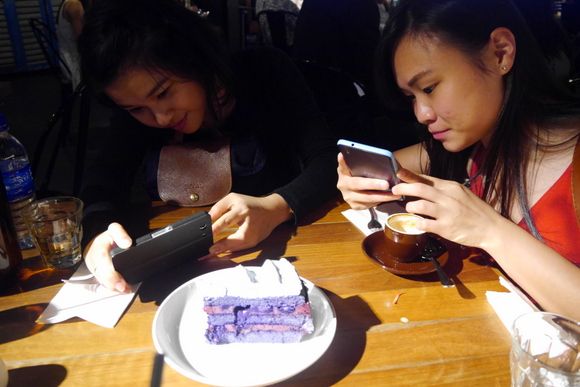 We also shared a cake. All I remember is ... It's not nice. Lol.
Has lychee it in, but the cream was hard and the cake was not moist at all. Only good to look at.

After being refueled, we had to go on shopping! Lol.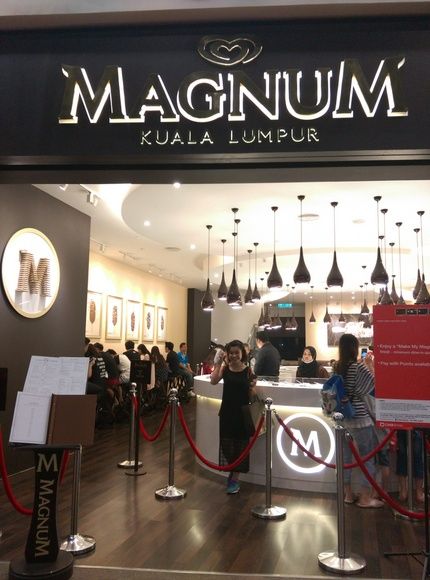 Must-try when you're there.
Magnum is so affordable in Malaysia! And this cafe has special customisable magnums!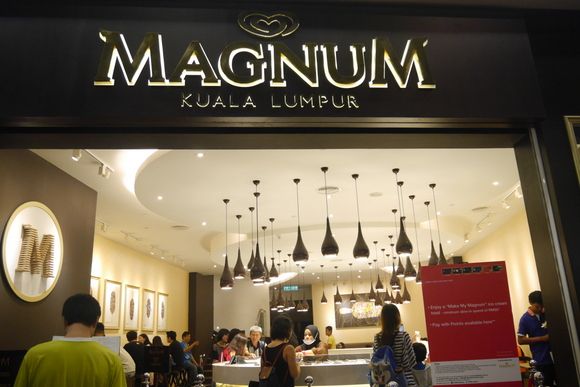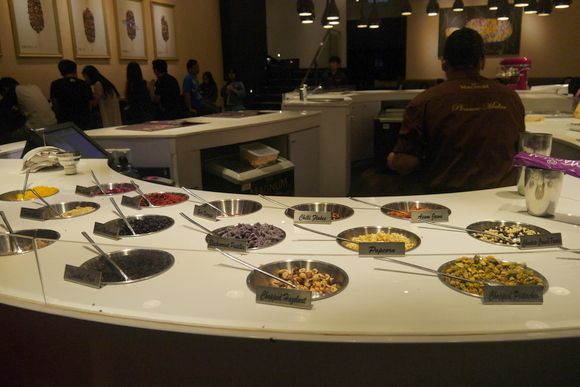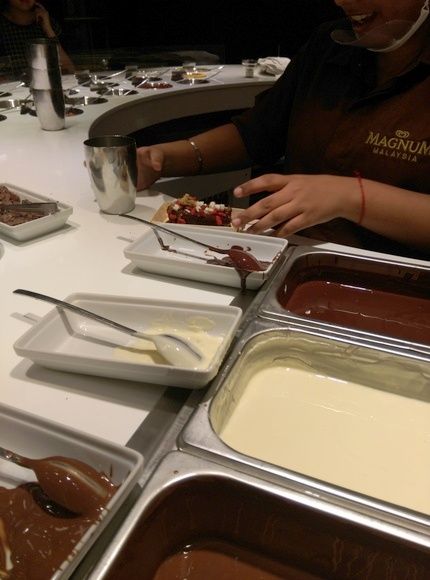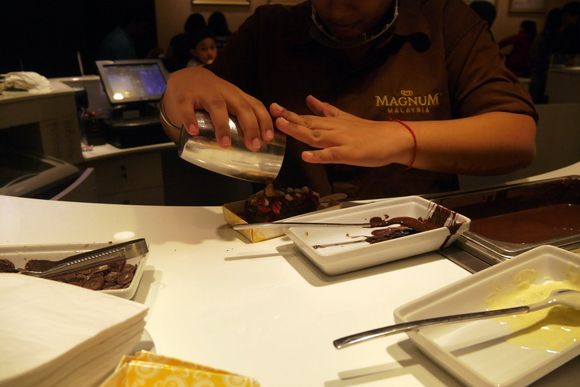 Black-Forest magnum in the making.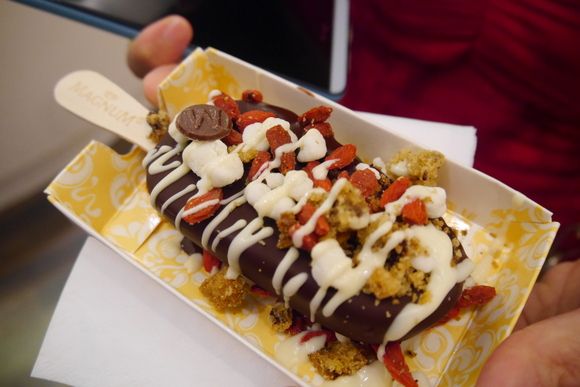 tadaaah!!
We picked something from the menu to share.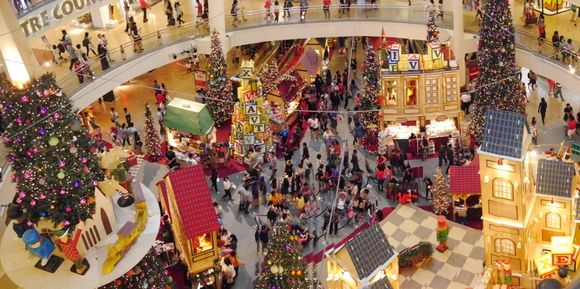 The middle of the mall.

Mid Valley Megamall is indeed a megamall, it is larger than Vivo City and even after being there a few times, I'll still get lost in the mall. Lol. Crowd is pretty much scattered though, which is good. :D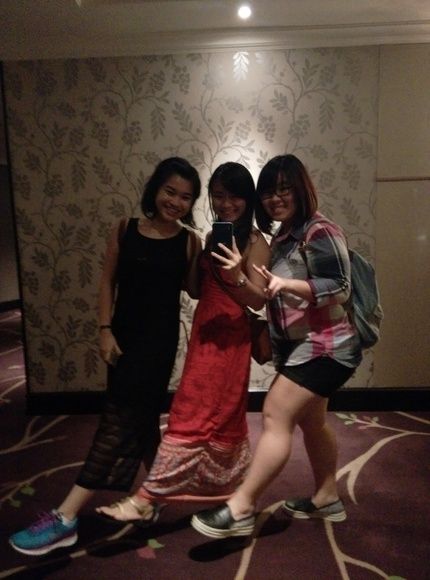 Here's us back in out hotel to offload before our second destination....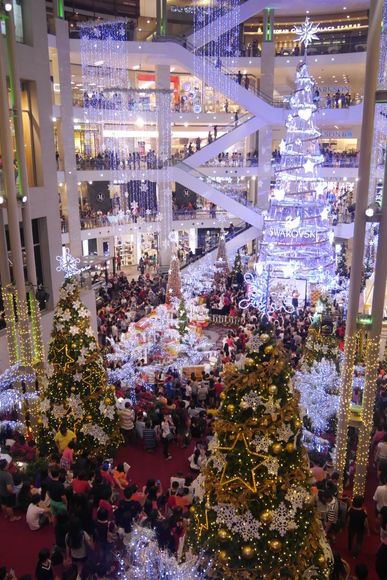 DECORATED WITH MY FAVOURITE CHRISTMAS SETUP!!
Isn't it gorgeous?!

Pavilion Mall X, just 5 minutes walk away from our hotel. There are mostly just luxuxy brands here.... Nothing much, but I go there for my favourite dessert in KL...............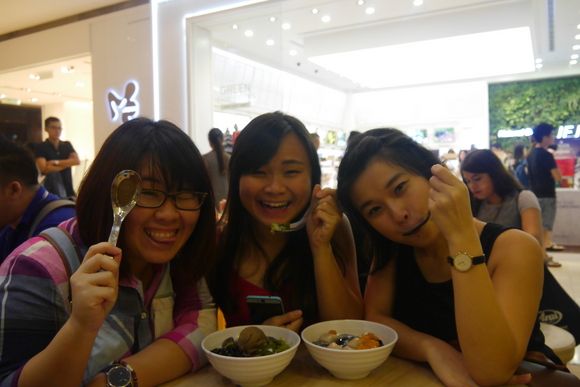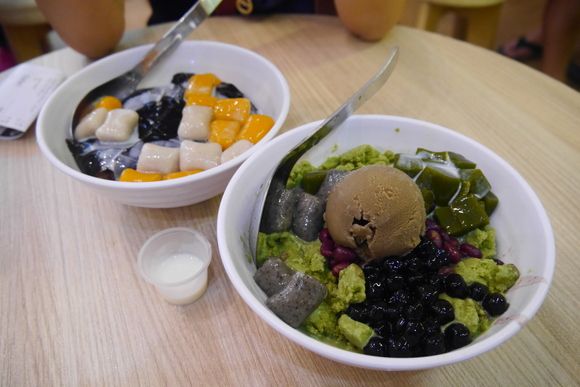 Snowflake!!!!! X
They have way nicer taroballs than any we have here!
(Like Blackball and Ninefresh - though they weren't available in Singapore back then in 2015 yet. I think maybe Blackball started, but not as well known yet.)

Their taroballs are lighter and less densed than those from Blackballs, and are definitely larger in size than Ninefresh.

Y WON'T THEY BRING SNOWFLAKE TO SINGAPORE. T_T

We shared that 2 bowls.
But I focussed on their bestseller. LOL. The girls shared the matcha shaved eyes and all that~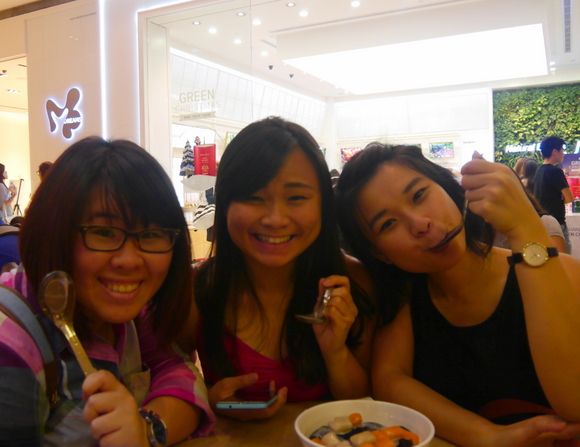 It could be a little bit difficult to find this place because it's not exactly prominent; just look for Innisfree! Right beside. I've been here a few times (say 3?) and I've never been able to easily find the shop. -.-
Innisfree prices here are slightly cheaper than Singapore too. Mainly because of our exchange rate. If it was at 2:1, the price is pretty much the same.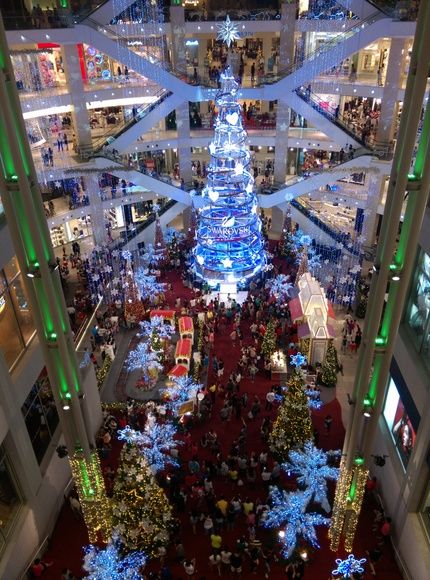 Another shot of their Christmas decoration from the middle. SO PRETTY!!!
Why is ours always so meh? :(

I was there for Chinese New Year too, their decorations are over the top!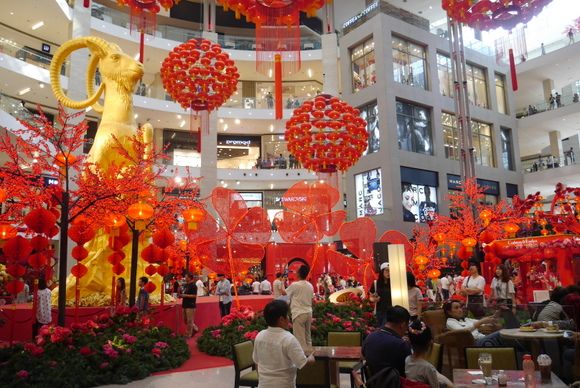 The same area, with so much red! Lol.

And I just read my entry from earlier this year X. We already have Blackball in 2015, and I didn't like that then too. LOL.



POPCORN!!!!!!!
Flavoured ones! I liked them a lot and bought quite a bit home to share with my colleagues.

But! I have a bad habit of just eating them at home myself because I'll feel a bit unwilling to share. HAHAHA.
I like their curry and tomato ones. Gave the wasabi ones to colleagues because I don't eat wasabi. LOL. I also shared the rest I got luh.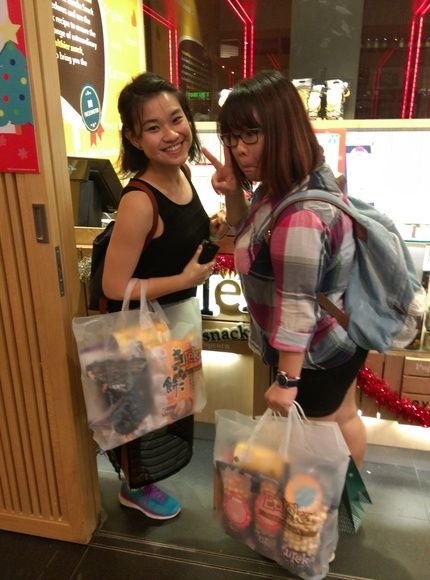 That's the last shot in the mall.
We got the popcorns just when everything else was closing already. :)

Walked back to our hotel, and it started to rain!!!!!!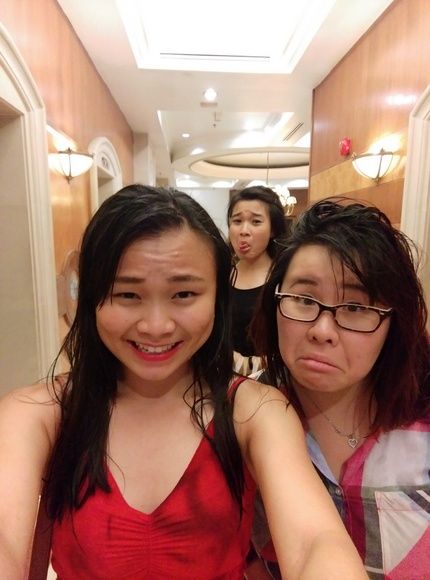 Semi-drenched.

This is why it's a good habit to bring your brollies, even when you're overseas!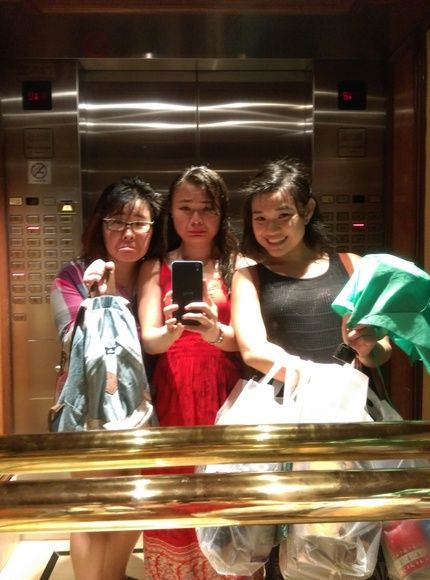 Kesslyn was using my umbrella. Not ideal for her to be caught in the rain then.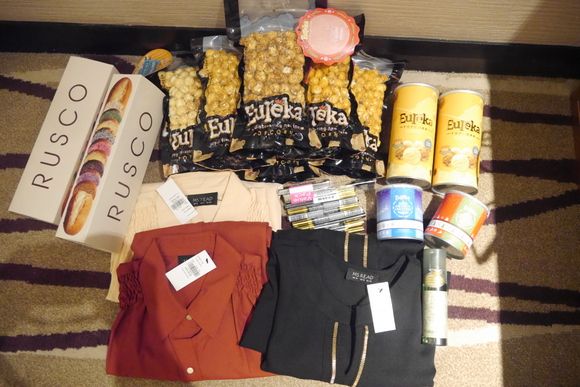 LOOTS FOR THE TRIP!!!
See how much popcorn I bought?! Lol.
That's like 10 packs! And wow, I didn't know I bought that many eyeliners then too.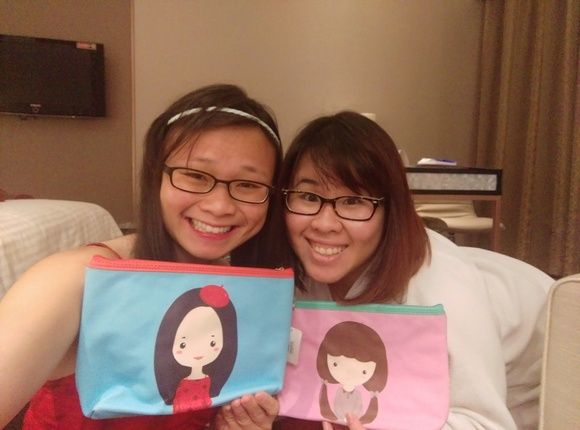 Early Christmas gift from Chiulee!

Thanks to the wet night, we didn't have a chance to check out other eateries outside for dinner. But it's okay, their room service was affordable!



Dinner on bed!
(Only for photo lol)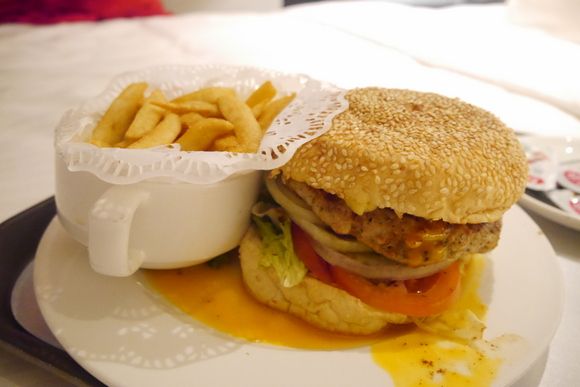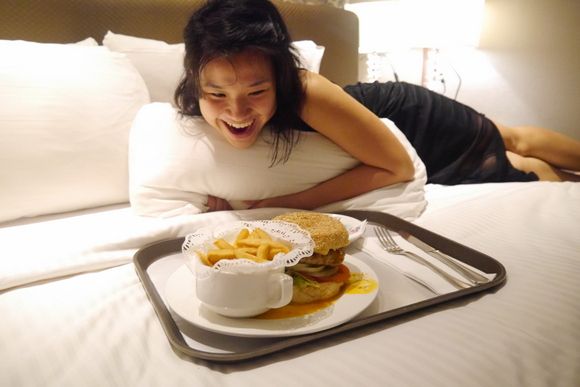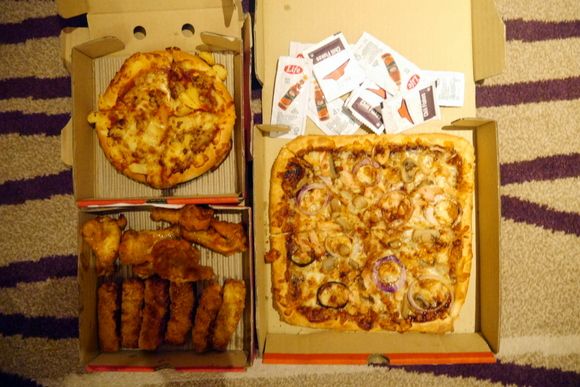 AND WE ORDERED PIZZA!!!!!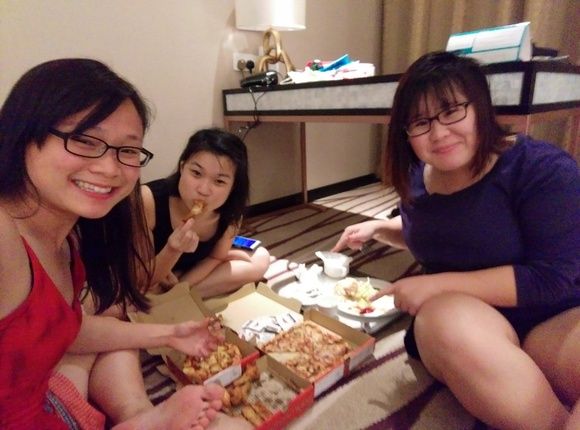 Very sinful, but very happy. :D





DAY 3: Cafe & Home



Last day of our trip. It's always sad when you reach the end of a vacation, but we started it off with a good breakfast!

A good breakfast after a really long and a tad dangerous walk to the cafe.
According to Google, it would take us about 20 minutes to walk from our hotel, but I don't remember it feeling like a 20 minutes walk... Felt like we took more than 30 minutes! We also had to cross this huge ass road that didn't have traffic lights for pedestrians. It was crazy! Almost like their highway?! So dangerous. But we survived!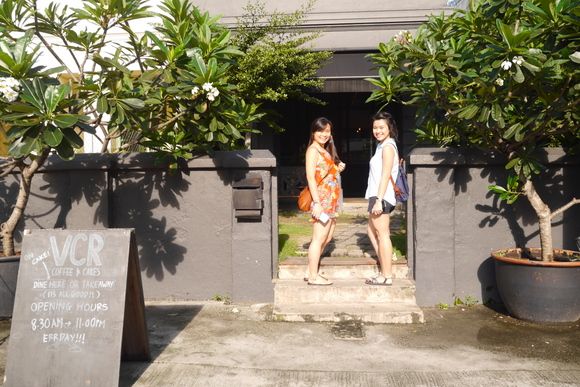 VCR! X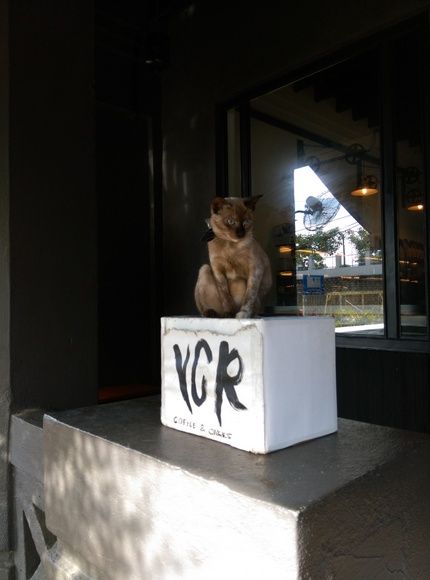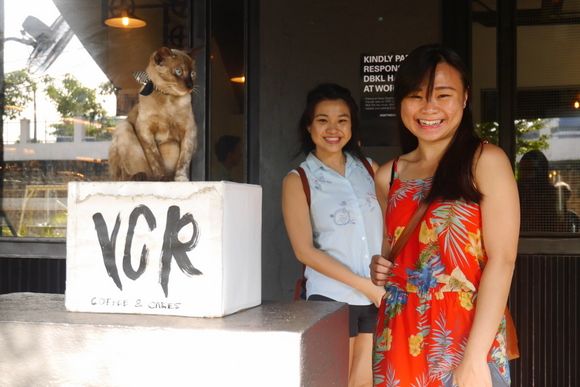 It is a real cat.



Clean interior and we decided to go up!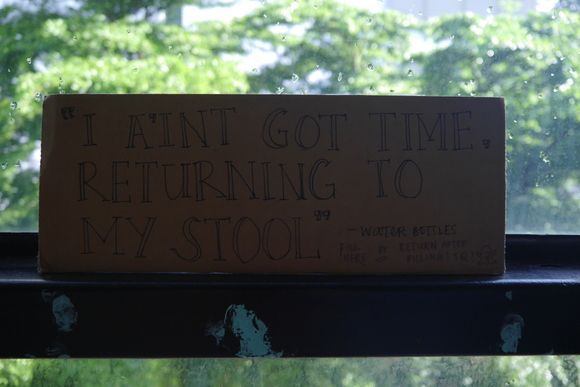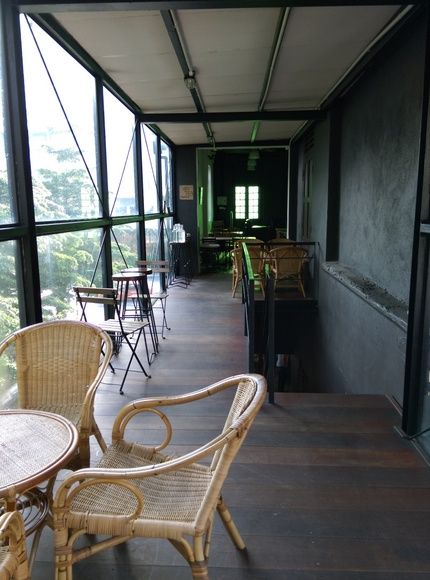 Not as nice upstairs, but we were the only one there so. Privacy!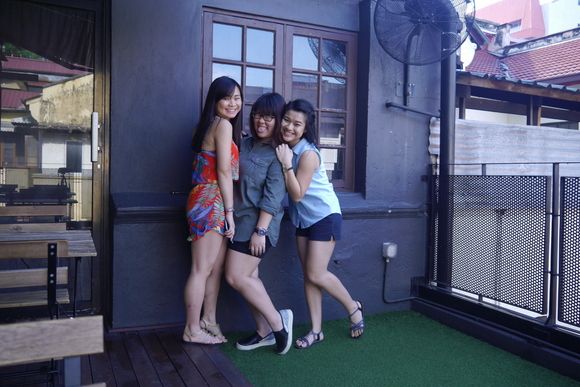 Mini photoshoot after we ordered out food.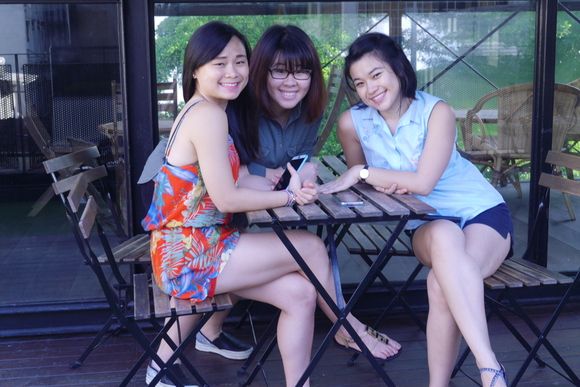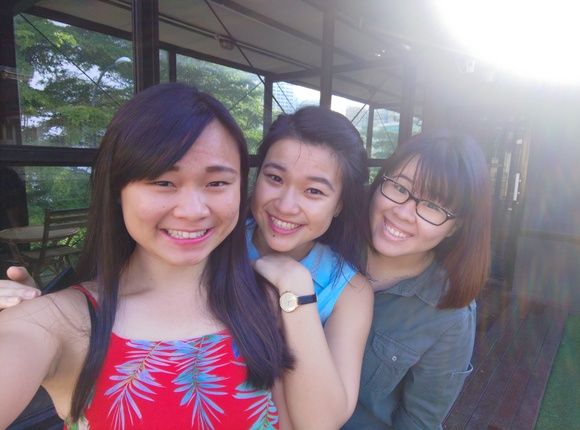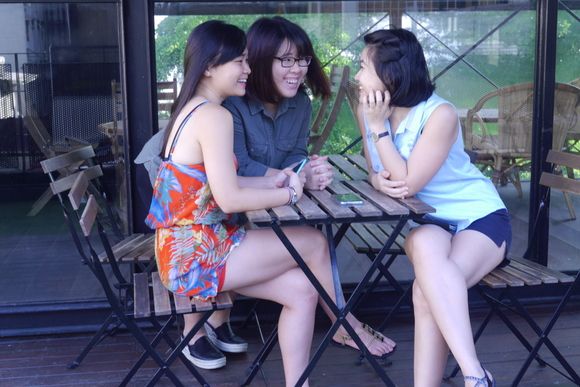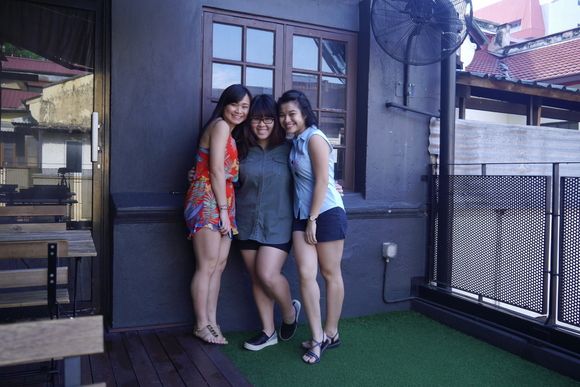 ♥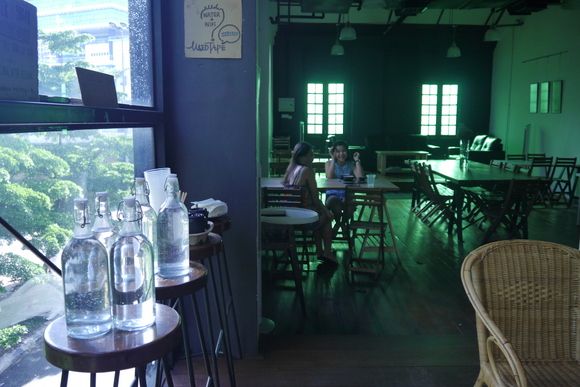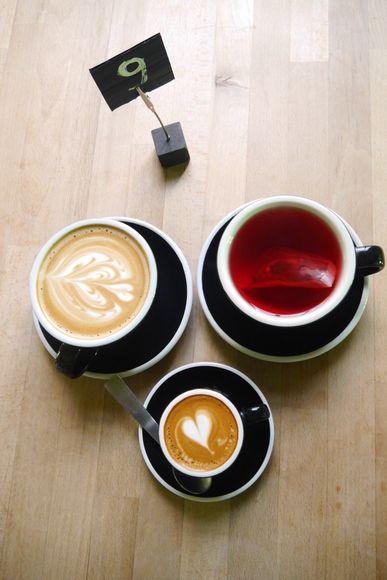 And tadaaaah!!!!
Kesslyn ordered latte this time for the coffee art, Chiulee had a shot of espresso and I stuck with tea.
Can't remember what tea I ordered, but I guess it was some fruit tea.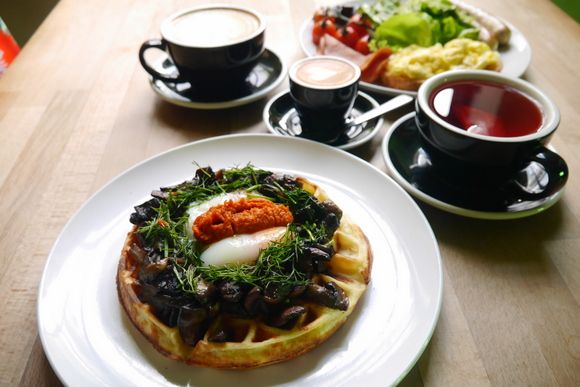 Ordered their waffles (their recommended) and Big Breakfast!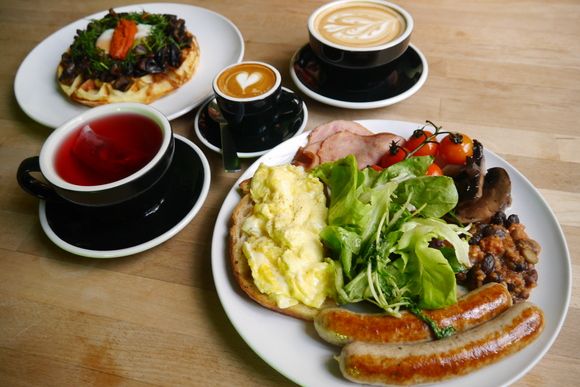 This Big Breakfast looks way more appealing than the one we had at Feeka, isn't it?
IT WAS ALSO A LOT BETTER!!!!
I love scrambled eggs!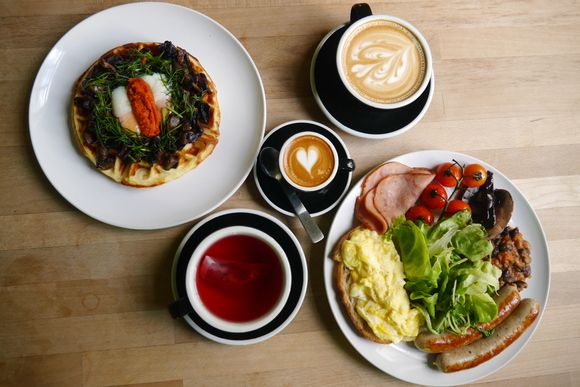 This cafe was pricier though.
Cannot remember how much it was, but it was definitely more expensive than Feeka. I think it was priced the same as Singapore's cafe food after conversion. Insane!

Then again, they win with the food presentation and seem to have used better sausages. LOL.

After brunch, we headed back to pack up and wrapped up our trip going around some place one last time. I can't remember what place it was already, probably Pavilion Mall again. Lol.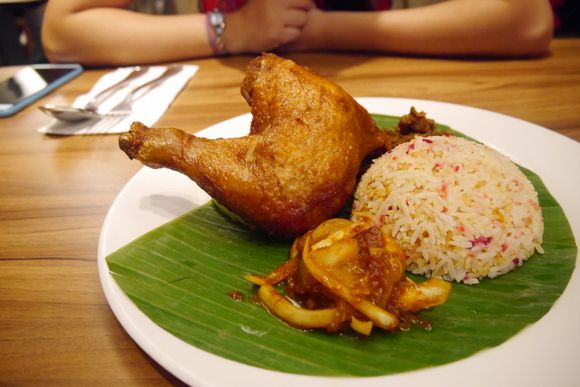 Last meal for our trip! Madam Kwan's! X
I think it's available in Singapore already - In Vivo.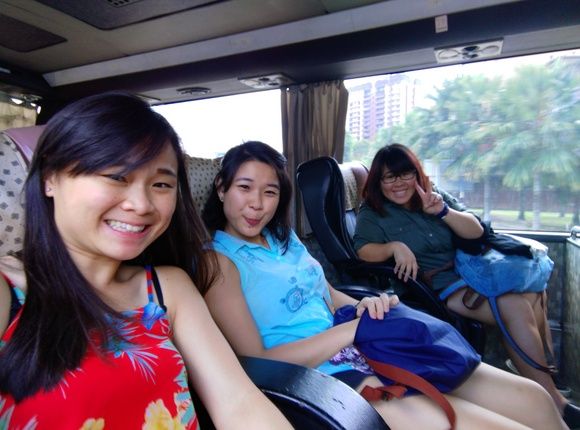 &The ride back home. :)
Reached Singapore a little late, around..... I don't know. I can't remember. LOL.

Waited for Dickson to pick Kesslyn up and gave us a ride for a quick supper at Tampines IKEA. :D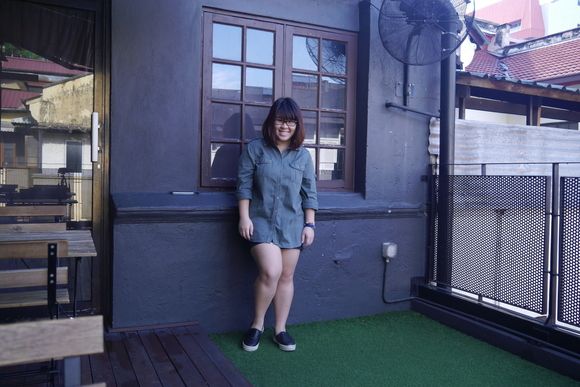 It was a good quick break and I would like to do it again.
Just a weekend getaway. ♥