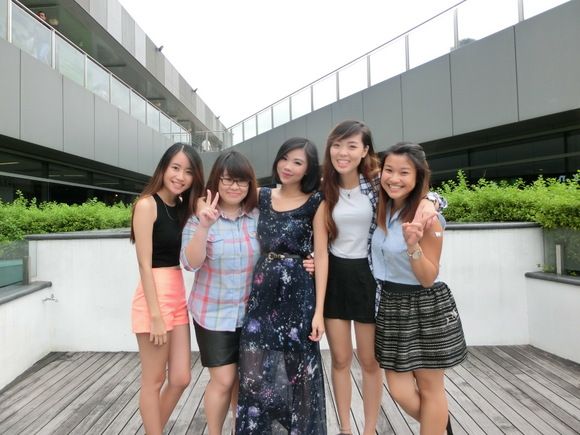 HI HI HI ~~~ !!!

Had a nice girly time with Jolene, Weishan, Karena and Kesslyn earlier today.
Karena finally turn 23 two days ago and we met up for a simple lunch and chill. :)



The four of us shared this. :D
I was late so no pictures with me. :(

Kesslyn joined us after lunch and we started hunting for a place to take pictures. Lol. There wasn't any nice places at Nex, so we settled at their lower roof area.



Tadaaah!

Camwhored quite a bit despite the possibility of being watched by people from the upper roof garden. xD I always believe it is more embarrassing to do things alone than when with a group of people. At least one won't be embarrassing oneself, but with the entire group? Hahaha. Nonsensical logic.

Spam pictures now!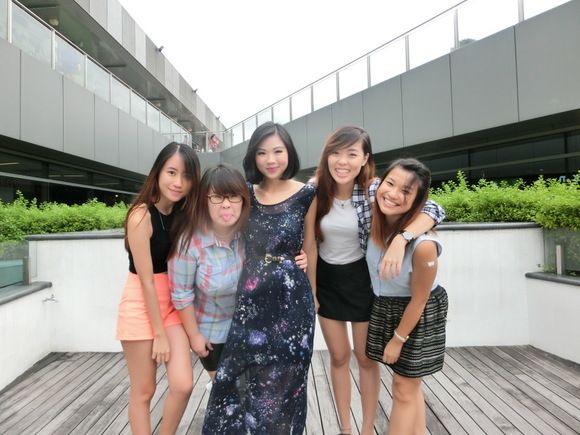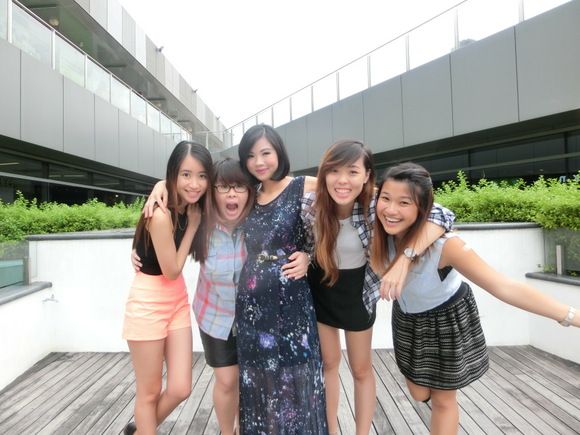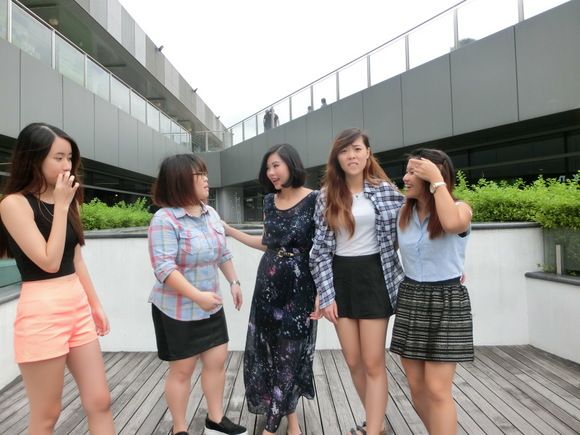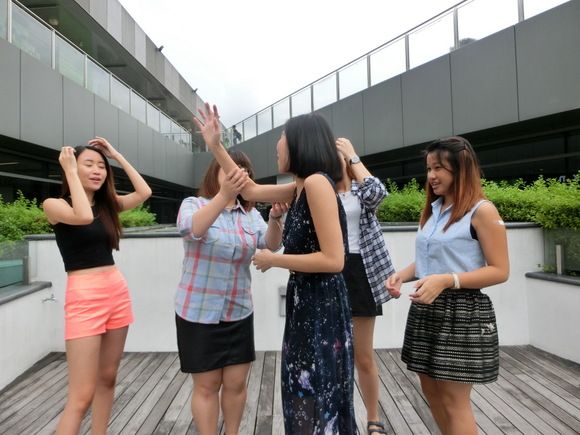 Super love this picture because I look so happy. LOL!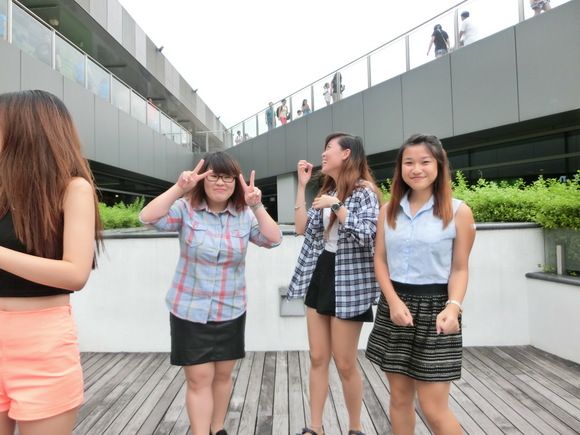 Jolene being all conscious of the people upstairs suddenly. haha.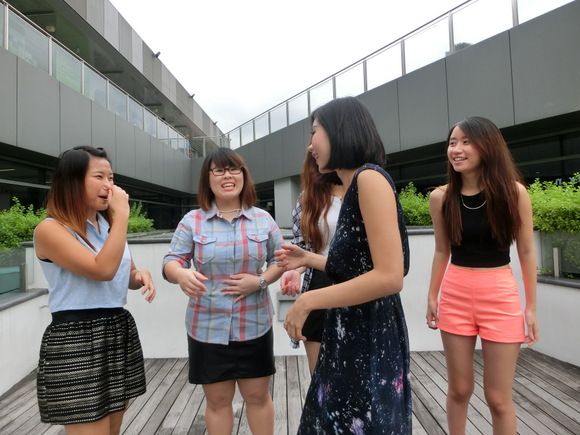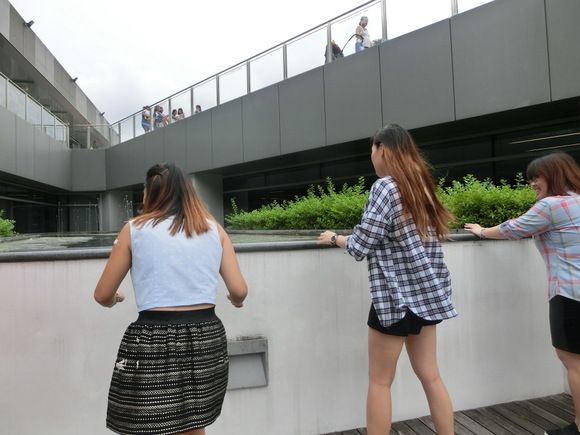 Us attempting to go up the.... whatever you call that.
Kesslyn helped me up because my skirt was hindering my movement, and I accidentally kicked her.. :X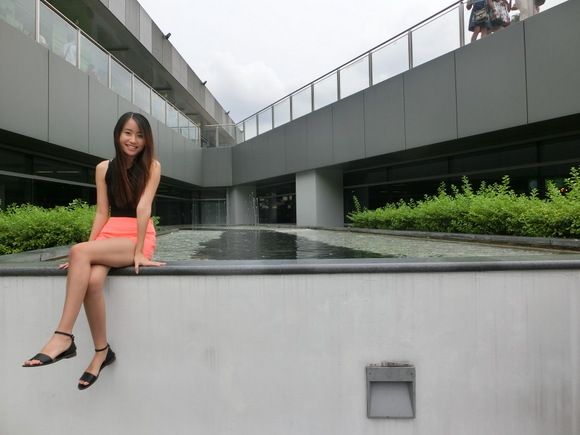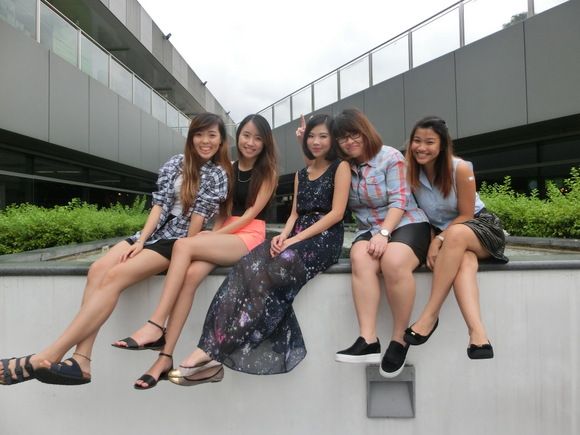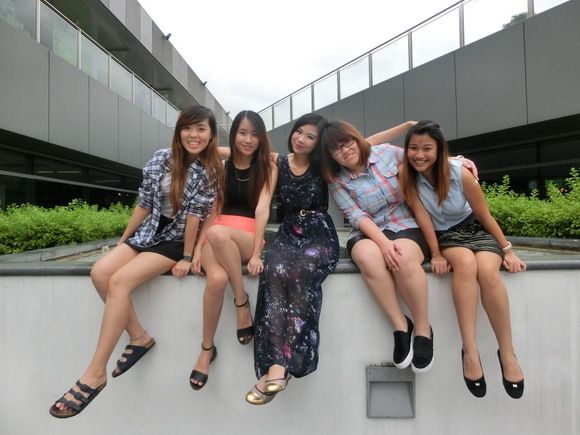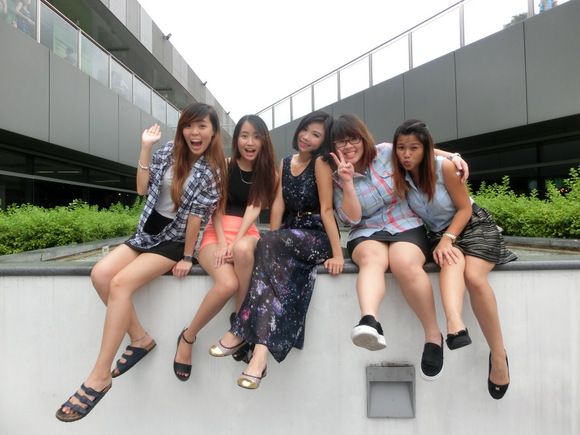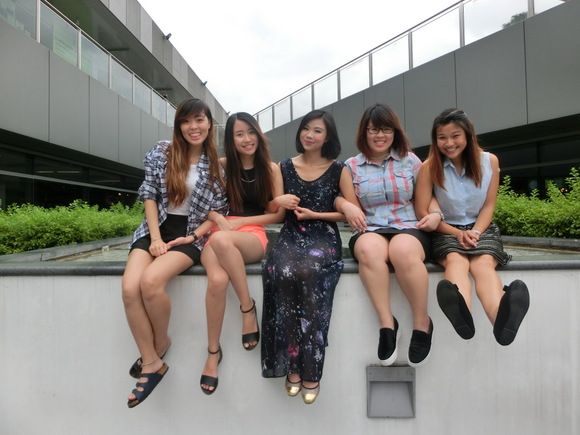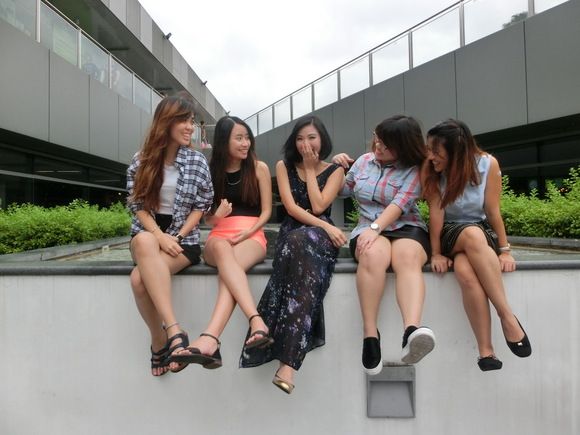 After all the camwhoring, we headed down to Mos Burger to chit chat unti Karena and Kesslyn had to leave for their family dinner. Our birthday celebrations seem to be getting simpler and simpler. LOL.
Because the day was still early, Jolene, Weishan and I decided to watch some movie. We end up picking '
Cafe. Waiting. Love.
' Or rather, Weishan end up getting force to watch that with us. :P
It's a rom-com that totally wasted our time and money. It was funny on a few parts for me because they were pretty stupid and lame? Lol. The movie was 4/10 entertaining for me, but Weishan and Jolene pretty much hated it. LOL.
After the movie, Jolene and I got reprimanded by Weishan countless times saying how she'll never agree to watch anything we suggest in future. hahahah. And then, we sat around Baskin Robbins to waste the remaining time together.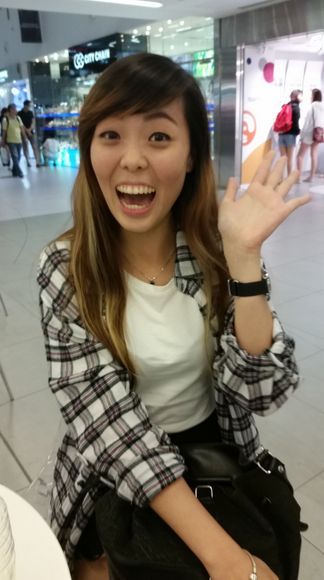 Here's Jolene saying "Hi" to Kesslyn's brother because when we saw them earlier, we didn't greet them but just walked away.
He commented how unfriendly we were, making us tease Jolene to say "Hi" again. haha.

The night ended shortly and here I am blogging about it. :)
Before I end the entry with my favourite pictures, here's a random shout-out to Weishan! :D
The week (actually, all these while) has been pretty bumpy for me, and Weishan has always been my punching bag. Lol. Though not literally, she has been bothered by me countless time while I vent my frustrations and rant. To begin with, I'm glad she's still not finding me a nuisance. Or rather, has yet to show her frustrations with me? Lol. And on top of that, she has given me a card and some delicious chocolates to strengthen my will at work today! Eternally grateful to God for this precious gift. hehe.
I whined that I wanted a drawing when I saw the card she made for Karena. She really did something for me! :')

She drew me a cheerleader and gave me an encouraging message! :')



The chocolates!
Shall share Daim because I'm not that big of fan of that chocolate, can use it as a PR tactic with my colleagues instead. LOL.

Okay. Done. :D



εїз FAVOURITE PICTURES!! εїз