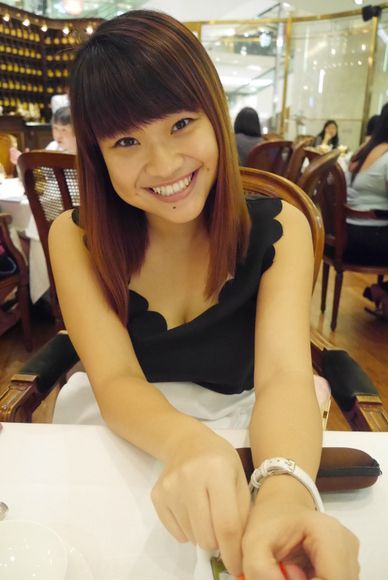 Spent some quality time with Kesslyn yesterday in town.

All we did was.......... arrive at ION Orchard, buy crispy chicken, ate them and then move on to TWG. LOL! We were suppose to do some shopping before meeting my guyfriends for some drinks, but we end up just eating. To think we were suppose to have dinner with my friends instead. :X



Brought and treated her to some TWG!



Cream and jam for our scones! :D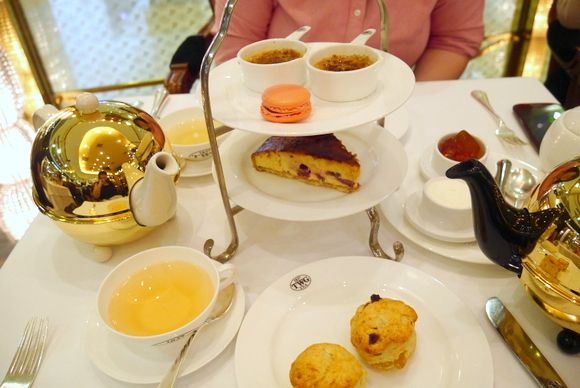 Yes, we end up ordering too much! LOL.
Instead of an early evening tea with Kesslyn, we end up having these for dinner (plus the crispy chicken). xD
Was suppose to meet the guys for dinner but end up going straight for drinks. Keke.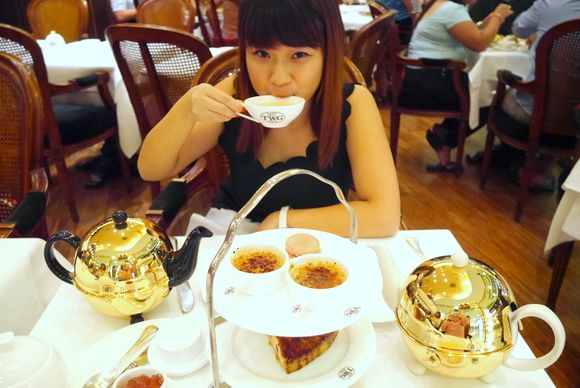 This girl was telling me how she has to act classy in a place like this.
BUT! She was tempted at one point to pour her tea (she didn't like it) into the cream. -,-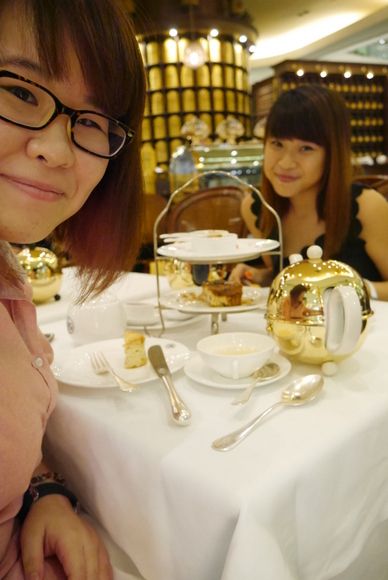 We didn't manage to spend too long a time here though. Agreed to meet up with my friends at 1800hours and here I was taking selfies at 1815hours. :X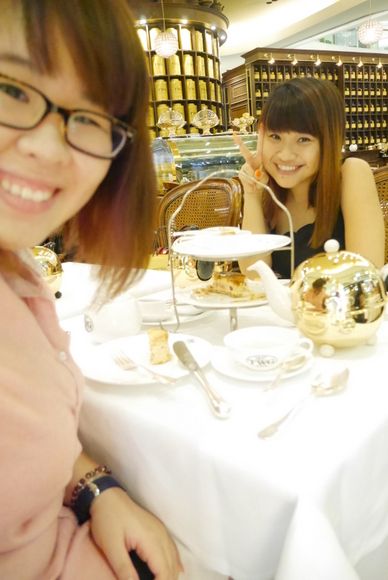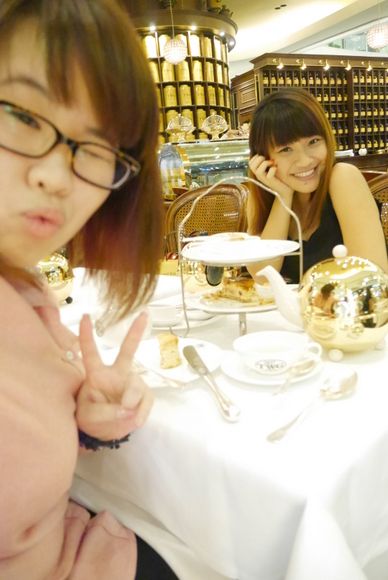 Would have been nice with Jiaxuan around too. ^^