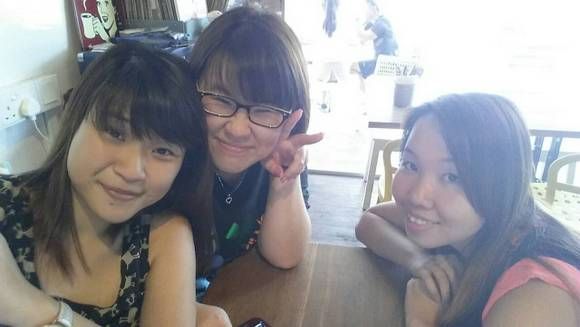 Had a nice Sunday afternoon with these girls yesterday.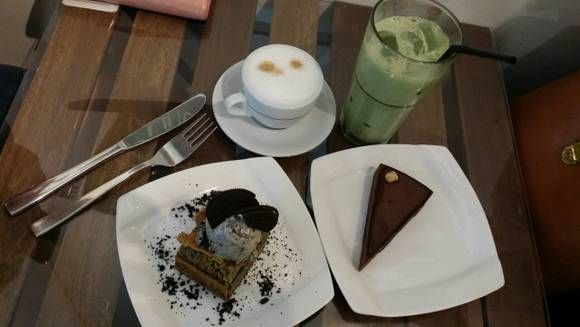 Finally went Hatter Street with them for some desserts~
'
Finally
' because... there was this Monday we planned to meet for a good dinner and have some desserts. But these two suggested cafes that are closed on Mondays. -,-
Lola
and
Hatter Street
. Best thing is, they both didn't check up on the operating hours... I kindda had this weird feeling that they might be closed. And I was right! tsktsk. Luckily we googled them before heading down to the cafes. In the end, we settled for Nakhon and Ice Edge that Monday. No pictures because......... I can't remember why.
But I do remember having a really good chat with them until 3am in the morning. :O
Well, at least we managed to plan another time (yesterday) to meet. It is not easy to get Kesslyn out because of her extremely busy schedule so this is worth mentioning. xD
ANYWAY! After Hatter Street, we headed down to Lola's Cafe for some chicken wings and truffle fries. ^^
I like how more cafes are opening at Kovan. It's so so so near our place!!! :D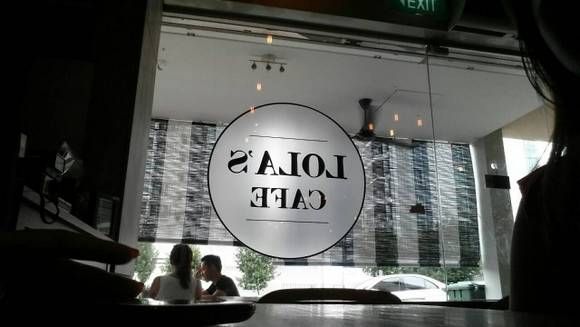 Didn't like their truffle fries. :X



And yes, my hair no longer has pink. T^T