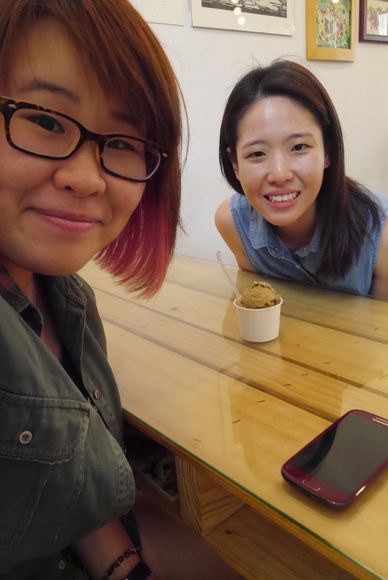 Met up with Yugine yesterday for some K-Box, lunch and desserts!! :D

It was a belated treaaaat for my birthday! HEHEHE. ♥



Was super happy when she suggested K-Box!
It's been ages since I last sang my hearts out! Though it was just a 3-hour session, I managed to sing all the songs I want! HEHEHE.



Early Grey Ice Cream from Merely Ice Cream!
We met up at Bugis+ for K-Box, and then headed down to Bugis Junction for lunch at Soup Spoon. Over lunch, Yugine updated me with her dramatic life. LOL. She's forever worrying about something that may or may not happen in the future. -,- Very unnecessary worries some more! Anyway, after lunch, Yugine was very hyped up to introduce me her favourite Ice Cream place.
Merely Ice Cream!
Walked quite a distance from Bugis Junction to Sunshine Plaza. It was scorching hot! &Ice cream was perfect for the weather. :3

Happykid.



It looks pretty normal but I love their icecream! (Y)!!!
Their waffles are pretty good too. But I have a pretty low standard for waffles so... xD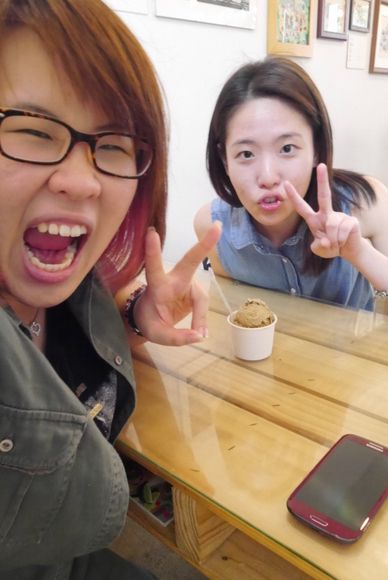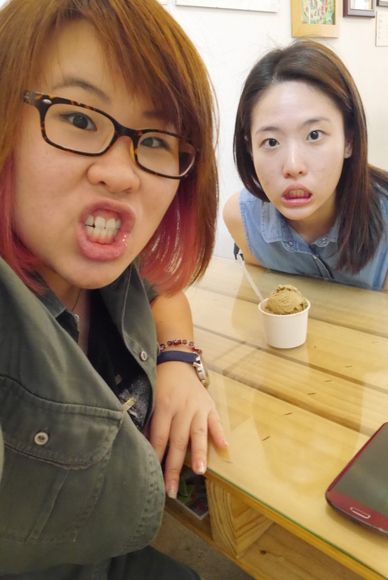 After ice cream, we chilled a little while more before walking to Dhoby Ghaut station. She had plans and I went home. It was a fairly simple afternoon but I enjoyed myself with Yugine! Can't wait to see her again for "Grease"!!! HEHEHEHEHEHEHE.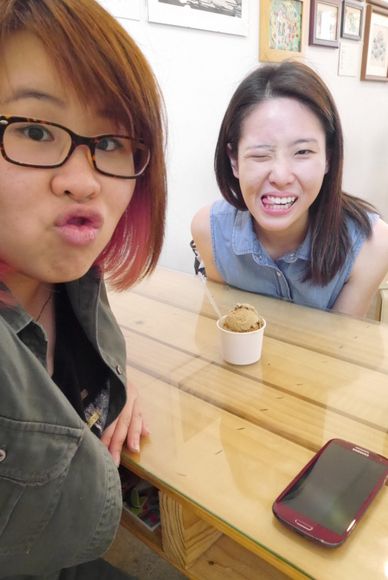 Yugine's super cute here! x3