Went to Broadway Plaza's (@ AMK) K-Box today with Siewcheng, Rachel, Sheryl and that freaking disgusting Gary Neo. LOL!
No wait, rather; it's yesterday. (12:23AM now. kekeke. LOL!)
A bit lazy and moodless to fill this post with words so I'm going to leave all those to the pictures and captions below...
PICTURES

Selecting songs...
Initially, there was only Rachel, Siewcheng and I.
Sheryl and Gary were late.
She has awesome vocals! :D
Have I mentioned?
The K-Box was effing good! CLEAN toilets!!! Huge room!!! Spacious~~~ And really new. ;)
The latest to arrive, DISGUSTING Gary Neo.
No idea why there's so many Disgusting Gary Neo in my camera. Must be Sheryl.
More to come in the later part of this entry.
Fooddddddddddd ! Omg, didn't know there's student price!
More worthy some more!!! $14.50 with a drink, a finger food and a snack! Dang~
Sheryl's the main photographer today.
FREAKING DISGUSTING GARY NEO.
Like really irritating, annoying and disgusting only... LOL!
Can't believe this face here actually claim to be Ogary or Ory or whatever he named himself after Onewwww from SHINeeeeeee. =.=||| LOL.
(Just because he likes him the most.
*pukes
)
HOW CAN THIS BE COMPARED SIOL?! Lol.
(So gonna get it from him)
SEE!! The place was so big that we can be lying around ... Haha.
Don't be afraid, it's just Gary Neo the disgusting person. LOL!
Can those be compared to :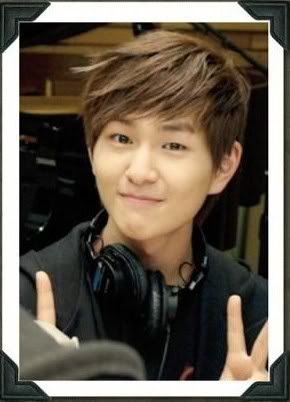 Not his best picture but I think can totally trashed Gary Neo la! LOL~~~
(THAT'S FOR ANNOYING ME THIS WHOLE TIME, Gary Neo!!!!)
;) Okay, shall stop here. LOL!
LOL.
That face because we knocked each other in the head. LOL!
Out of the sudden moodless and tired and sleepy~~ LOL.
Girls~
TEN CONTINUAL SHOTS UP AHEAD.
While singing.. LOL! Constipated expressions. xD
Random-ness
Me so bright~~ Like SHINeeeeeeeeeeeeeeeeeeeeee; bling bling. HAHHAHA!
Just kidding. ;)
GARY NEO DON'T START BASHING! Lol.
Just look at Gary Neo. LOL!
THIS CANNOT BE Ory/Ogary or anything that's related to SHINeeeeeeeeeeeeee., okay, Gary Neo.
LOL! Singing love songs. ;)
Before leaving.
Best Friends~~~ LOL!
FAVOURITE PICTURES OF THE DAY!

Nice right? I totally like the background. Doesn't look at all scary because Gary's there. Wayyyyyy scarier~ LOL!
Peace out.
Till here.