It is Teachers' Day in 2 days time, and the few of us gathered for a dinner with Mdm Ong 2 days ago. All thanks to Gary for organizing and gathering us together.. There wasn't many of us, but just a few of the closest back then. :')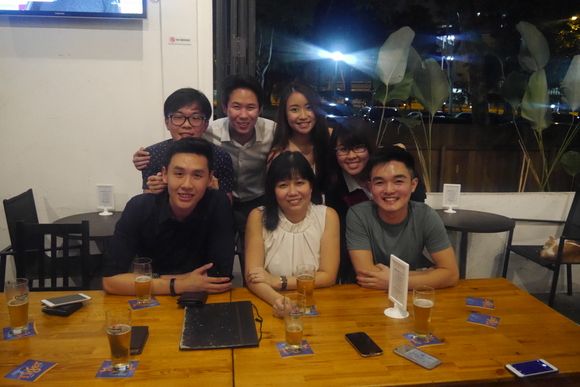 Jjang Jjang!
It felt really really REALLY good to see these familiar faces again... It has been.................... forever since we saw each other, let alone hung out together. Those were the good old years man. Except Weishan and Gary, of couse! Dinner was nowhere near awkward with Mdm Ong too... Felt extremely nice to be talking more than just schoolwork with someone who was once part of our teen years. Everyone was pretty much the same, except we're now all grown up and taking the responsibilities of an adult.
Meh
.


More group shots because it's gonna be another long while till the next time! :(


Had a few drinks (Mdm Ong barely a few sips) after dinner before Mdm Ong had to leave. Come to think of it, we won't have thought we would be having beer with Mdm Ong years back! Hahaha. Growing up can be rather amazing sometimes. It was quite early when she left, so the few of us stayed to continue the night with more beers! And more catching up!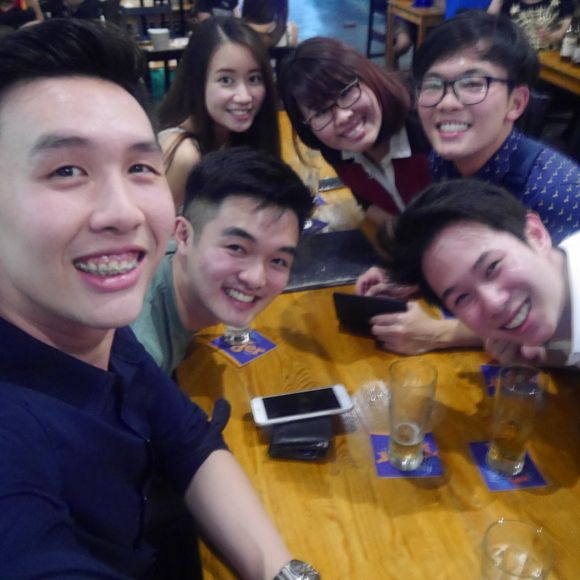 People with long arms make selfies so easy!!!!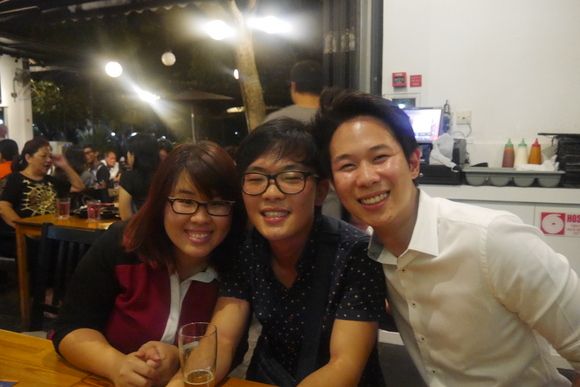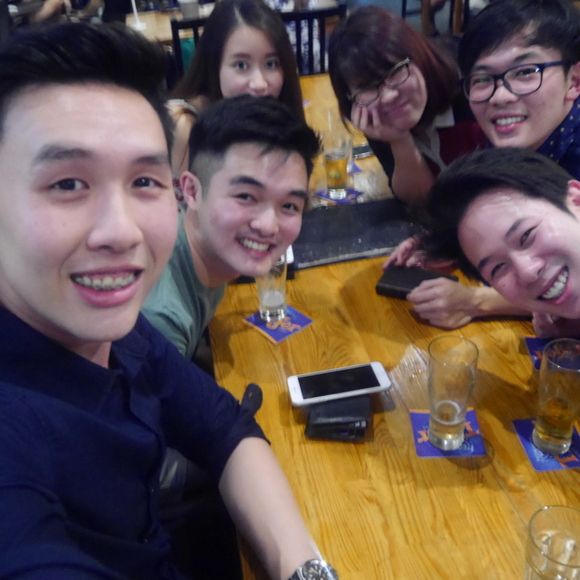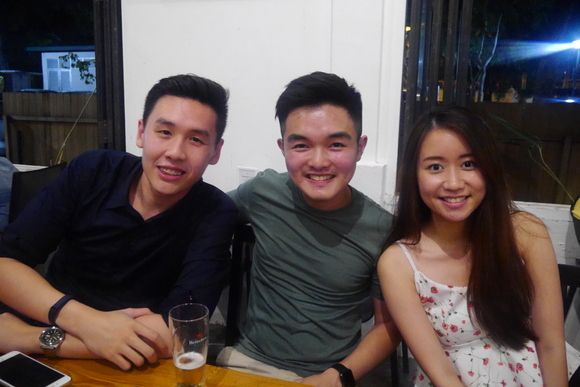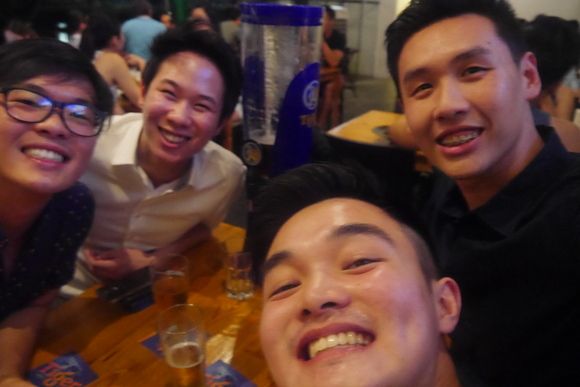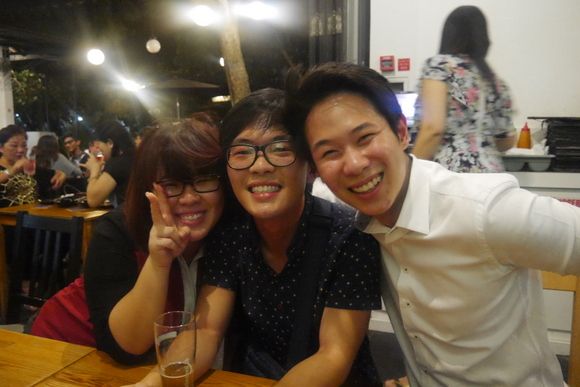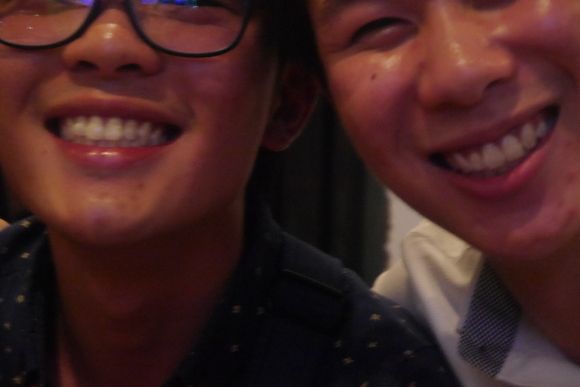 Sometimes I really miss these weirdos. LOL! :X

Okay laaaa, here's a handsome shot of these two.


The night lasted longer than we'd plan. Drank a little bit too much with these guys that I started acting weird. LOL! Just tipsy! Weishan's first time witnessing me repeating blabbers and just being in my own world. Just tipsy! Lol. It felt like I was still tipsy the next day at work too only got better grip of reality at noon. Terrible. But no bad decisions made that night. It was a really good feeling to be hanging out with people I'm familiar with. Missing 2 other people who used to hang out with us too! :')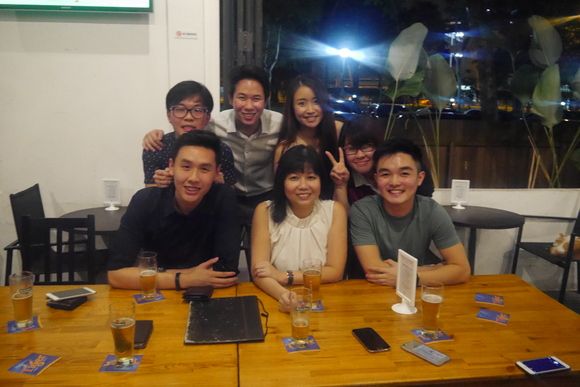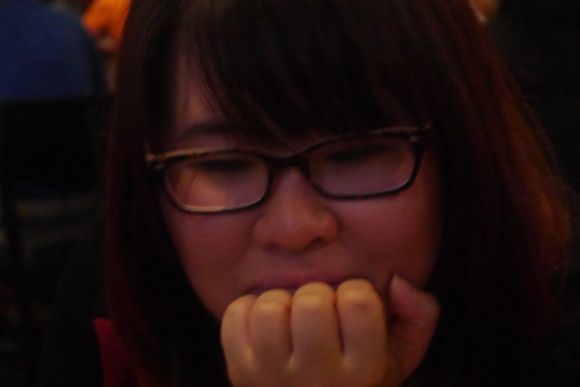 Now, I shall go lie down and think about life. Lol.