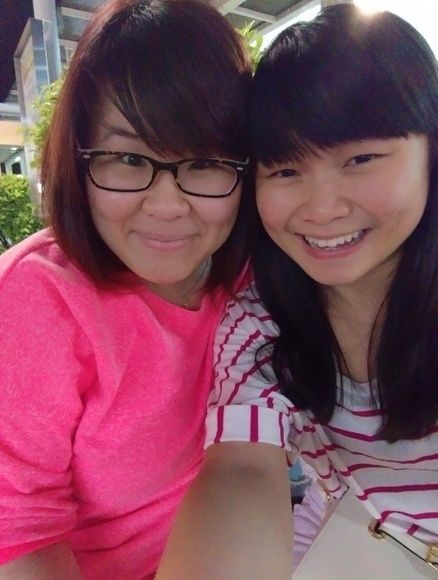 Few hours ago with Chiu Lee!
Met up with her to check out the library and hang out a little... Such impromptu meet ups are nice! We didn't do much, but it was comfortable and a good way to end week.
It's also been a really long time since I've visited the library. So long that I don't even remember when is the last time. Lol. I have just started reading at the far end of last year, but I've always been reading using my mobile phone. It's so convenient! Google Book makes it easy to search up words that I don't understand, and even allows me to mark them for future reference! But I'm going to start reading the traditional way again... It's going to be different, and I guess I'll be reading them at home. Kind of a hassle to bring it along. :X Tonight, I got a few books and one of which Chiu Lee had recommended me. Can't wait to start! :D
After the visiting the library we strolled around Hougang Mall a little before settling down outside to take a few pictures while she finish her Mr. Bean's soft serve.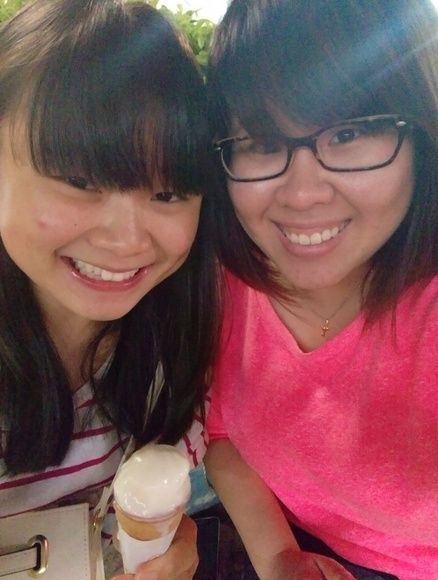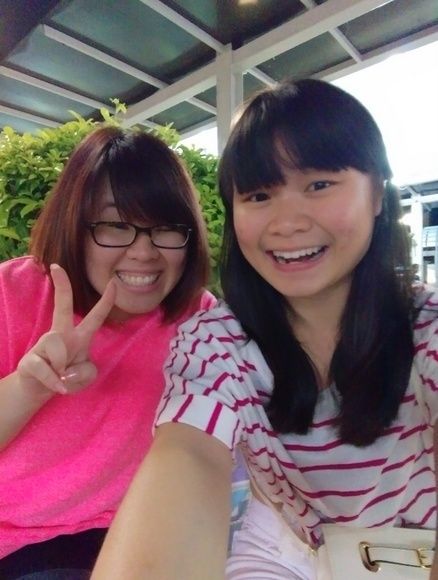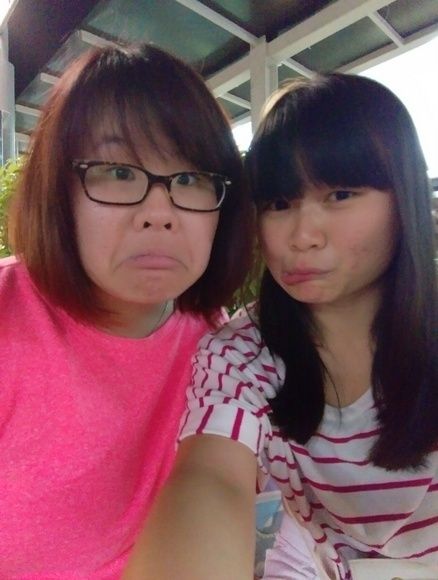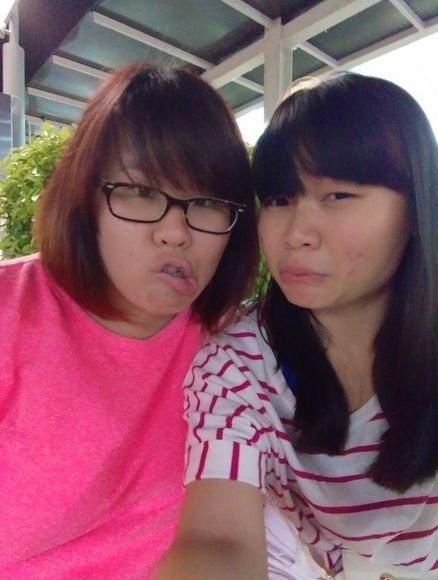 Slightly tempted to change my phone to HTC. The pictures are not bad!

We tried to use my phone for a few shots... They were pretty bad. Lol. Slightly tempted, but staying loyal to my Samsung because the camera isn't exactly something that's a priority to me. ;)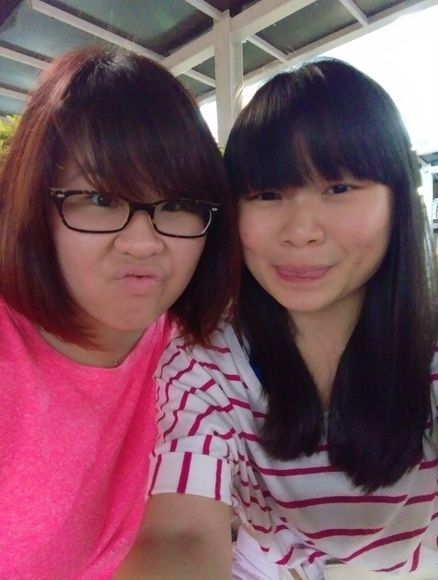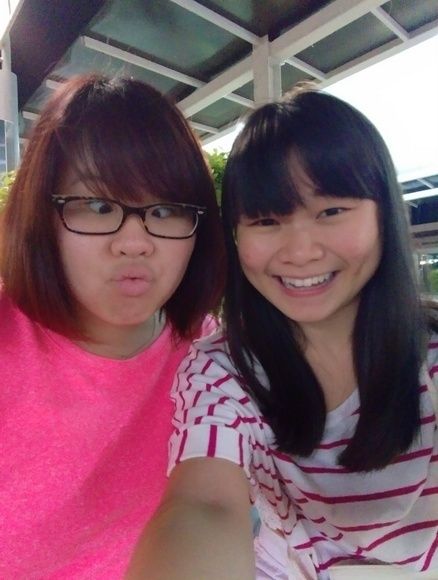 Loving this pink top I'm wearing... So striking, so attention seeking. Hahaha.
HTC cameras seem to make it even pinkier with its' level of saturation.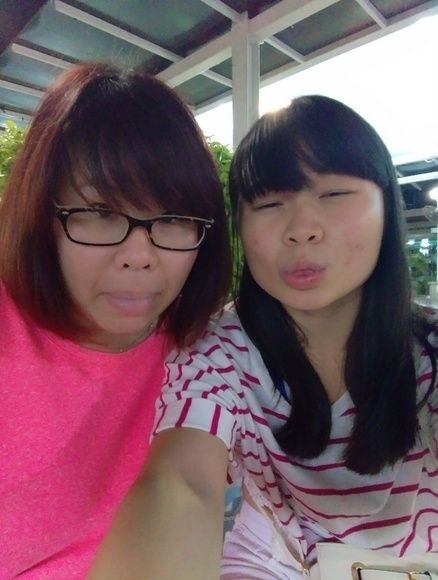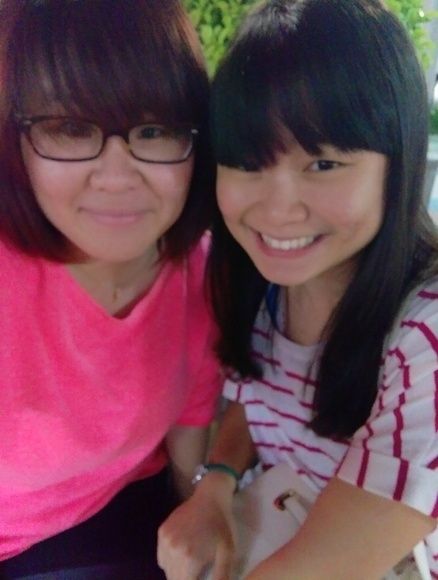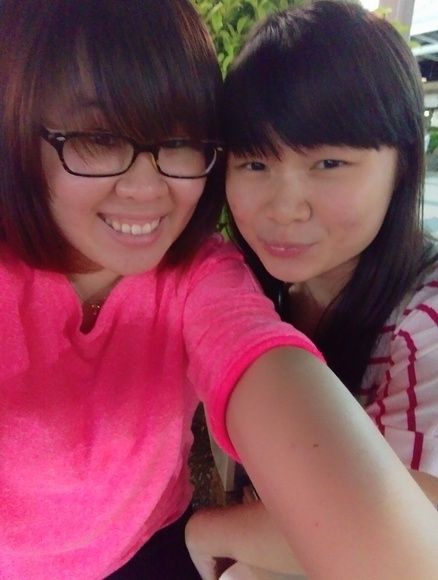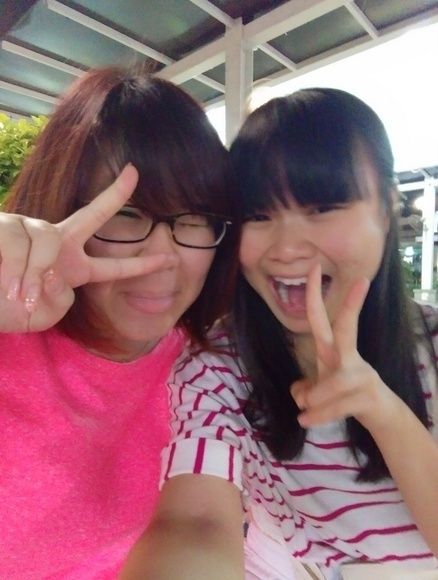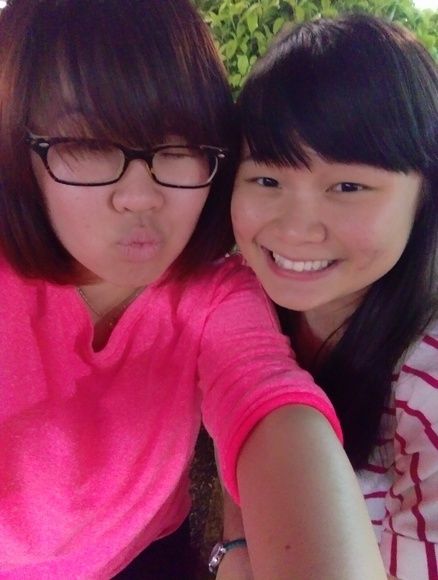 Weekends are short. Fun and enjoyable times make it pass faster. BOO!
HWAITING FOR WORK!!!