Following the annual New Year trend, here's the first dinner of 2015 with my happy pills!!! :D
It's a good start. To meet up within the first 2 weeks of the new year. Lol. We have this plan to try meeting up every two weeks and I hope we can keep up to it. It's easy to meet up with just a few of us every so often, but it's so damn difficult to have a meal with more of us... Work. Life. Growing up.
ANYWAY! Last night was a good evening with my favourite people. Had dinner at Plaza Singapura's Hot Tomato. We wanted to head down to have some Korean Food at Concorde Hotel, but I cannot remember what made us change our plan. Hunger possibly? Lol.

People and their phones now. It can be annoying. Very annoying. Lol.
But that's not us most of the time. Here's us queueing at Bugis' Ah Chew dessert. X
We traveled down after dinner to meet up with Chiulee (who couldn't join dinner due to work). It's an awesome thing to have a car (or a friend who drives), because you can easily go from a place to another.... The few of us would probably just head home if we had to travel by public transport. Lol.
/lazyasses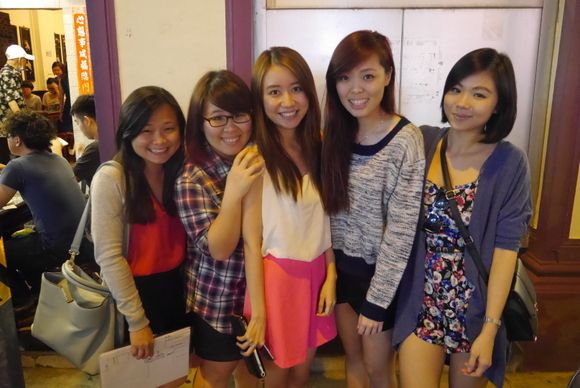 ♥ Girls I won't think twice to confide in.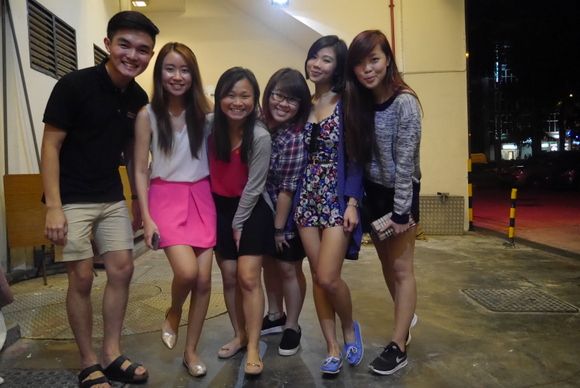 Here's us in some garage nearby the carpark we had stopped our car.



I like this shot! Gary's cropped off and Jolene's looking quriky. Lol.



Another picture of the big head being cropped off. :X
hehehe.



Hanging out with anyone of them (best with all of them) is my favourite way of ending the week. :) Any day. Any week.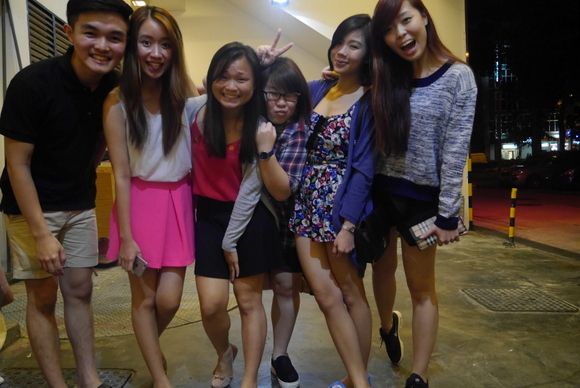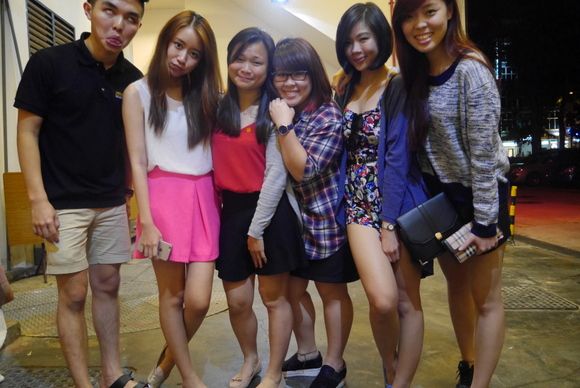 BAI.

xoxo
ps: Happy Birthday to you!