LET THE PARTY MONTH BEGIN!!! ☺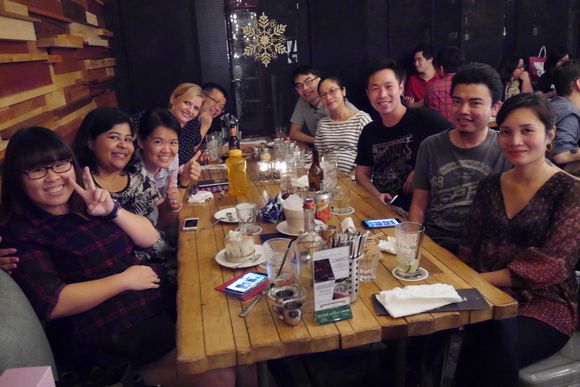 First Christmas party for 2015.
Yesterday, with the lunch kakis from work, at one of my favourite Italian restaurant - Supply & Demand X.

It was a night away from work, to unwind with good food in a nice ambience. We got pretty noisy during gift exchange though. A different side to each other apart from work - a more relaxed and happy side. (: Except for me, because I am always the same. Lol.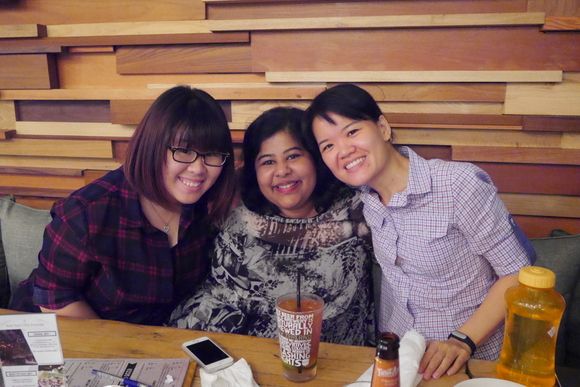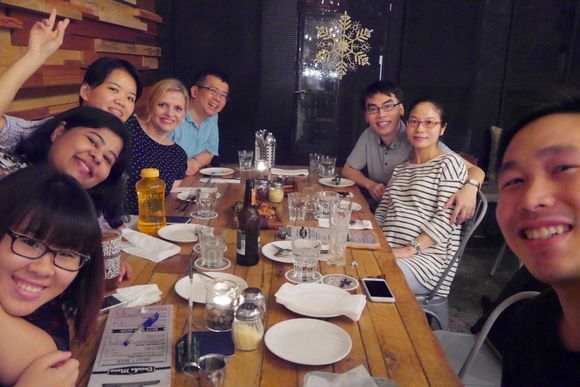 First shot, with 2 still missing.

Here's us right after we finalize our gift exchange - explains the random pen on the table and tiny tissue torn out. Lol. We went with getting a generic gift within a budget, picking our number to determine the gift choosing sequence and..... the fun part - We get to steal gifts we want!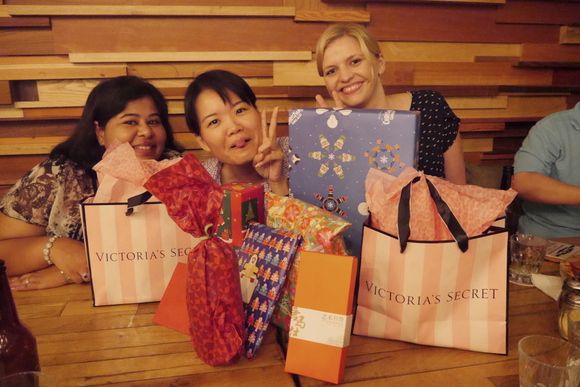 All the presents!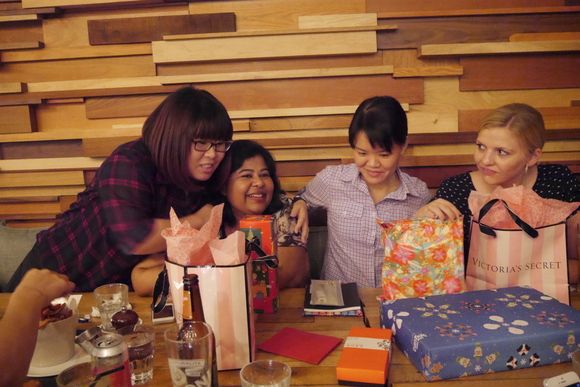 Here's me looking over all the gift wrapping to see what I want.

We took quite a number of pictures - 65! But, I've decided to just post more pictures with my face in it and leave the rest kept in my HDD. Helps speed up my blogging time. Lol.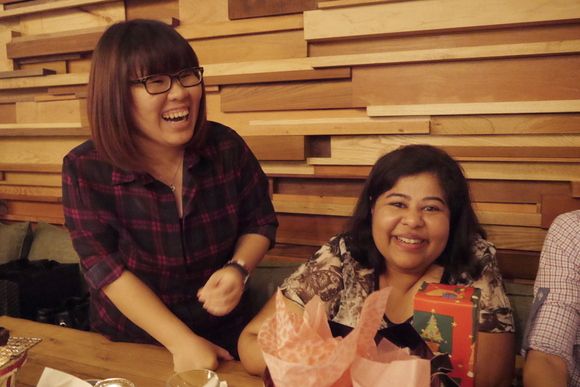 I just realize I look quite hideous laughing like that. Geez.
Where the hell are my eyes disappearing to..................... And that gum.

ANYWAY!



I was the third on the line and picked the largest gift!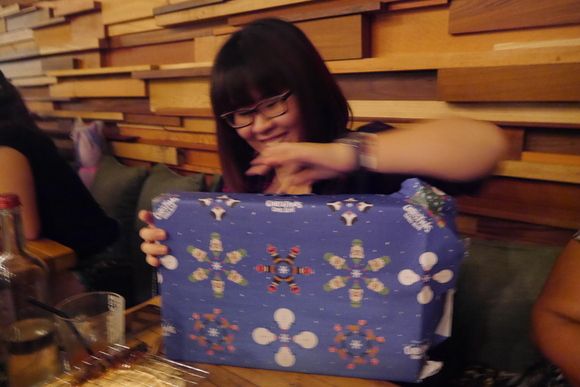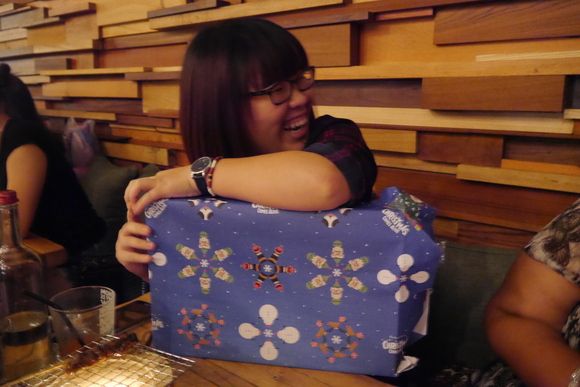 I like ripping wrappers, but this one looked really cute.



SUPER EXCITED THAT I GOT THIS!!!!!!
I've always wanted one since we threw the one we had.
Best part? THIS HAS A DIGITAL BANK! No more playing with paper money.

But wait... This celebration had a catch...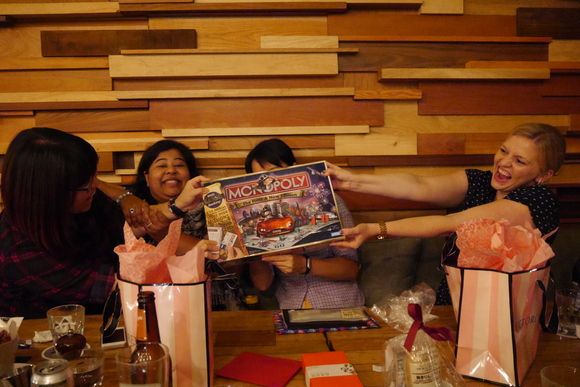 ... People could totally steal your gifts if they like it!

Here's Birgit trying to be funny and wanting my gift.

I managed to skip this theft one time though, because she decide to pick something else until....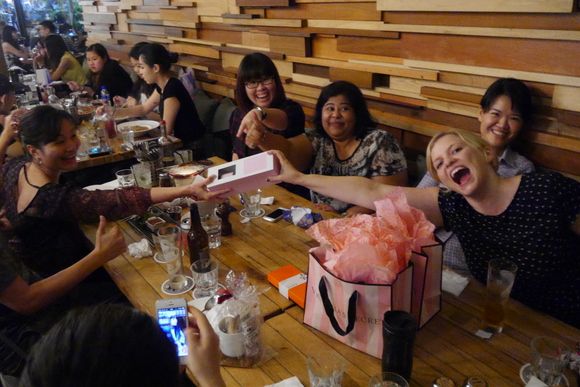 SOMEONE STOLE HERS!!!

Hahaha, all these expressions we had.

That diffuser was from me. I loved the scent!

But dang it! Birgit's gift got stolen and she made up her mind to steal what was mine.



:((( Wasn't lucky to be the third one picking the gift.

But it's okay! I got to choose something else!
We also met up about 2 months later at Birgit's place to play that set of Monopoly. Hahaha. Fun times. It was like we were back to being kids trying to figure out how to play the game and trying to make each other bankrupt.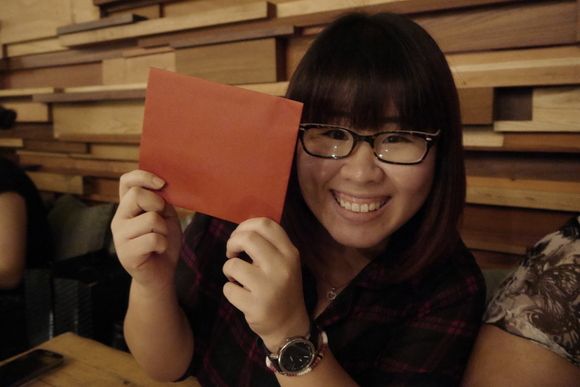 And I picked something red!
Secretly hoping it was a big red packet with cash in it! Hahahaha.

Obviously, cash isn't a gift.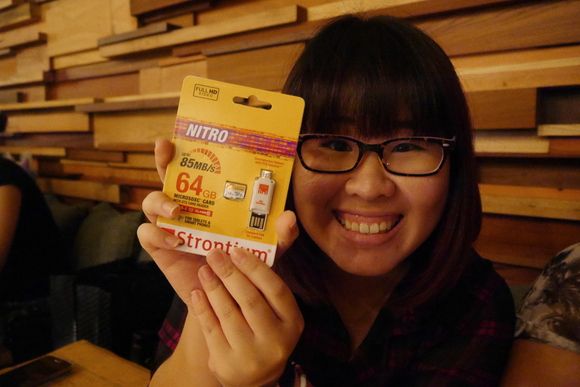 BUT I WAS HAPPY WITH MY SECOND PICK!

As happy as when I first open to see the Monopoly. Heh! This card reader / USB drive is the coolest thing that existed back then for Android phone users! So convenient to transfer files. Especially for someone like me who does not like using the traditional way of plugging it directly to your laptop (and charge your phone -.-). I am still using this handy device till date! ☺ Loving the large disk space too!



And, I've decided.... For memory sake! Here are what the others got for Christmas yesterday too! :)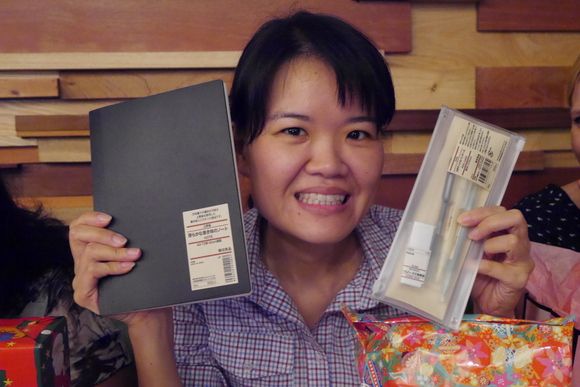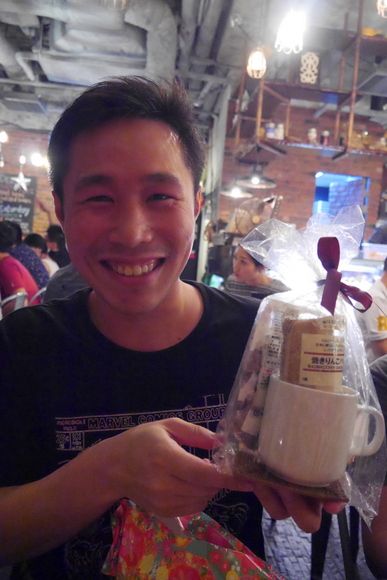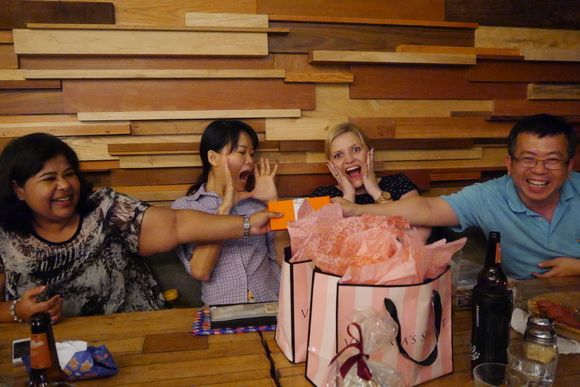 There were a few other stealing cases last night. Hahaha.
The expressions are so on point. hahaha.

It was a pair of bookmarks.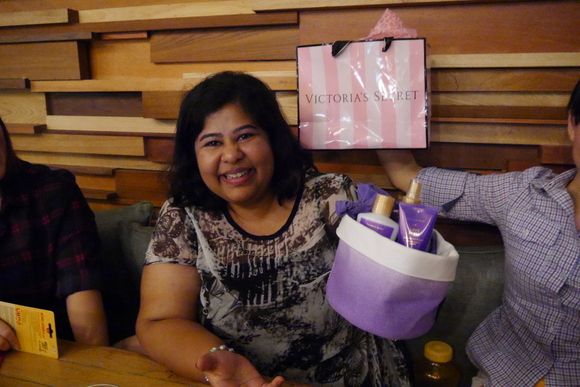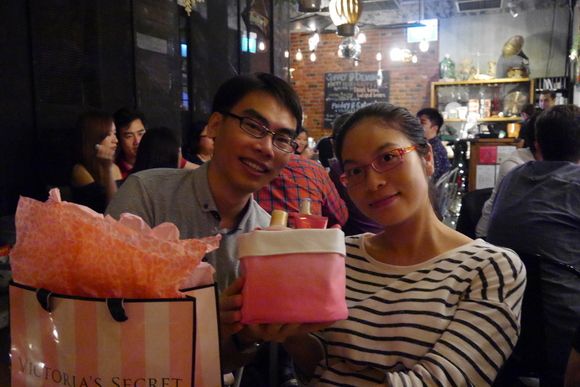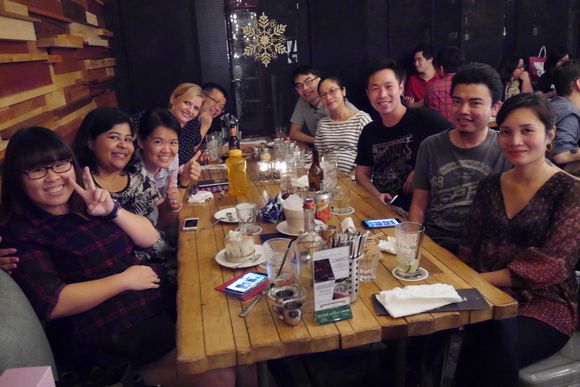 &That was how the night ended.

With them.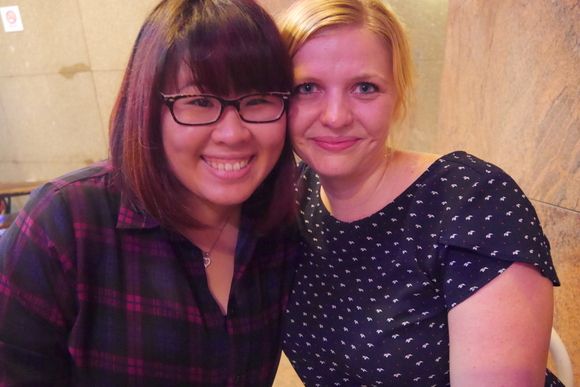 Birgit and I continued the night with a couple more drinks before ending off the night. :)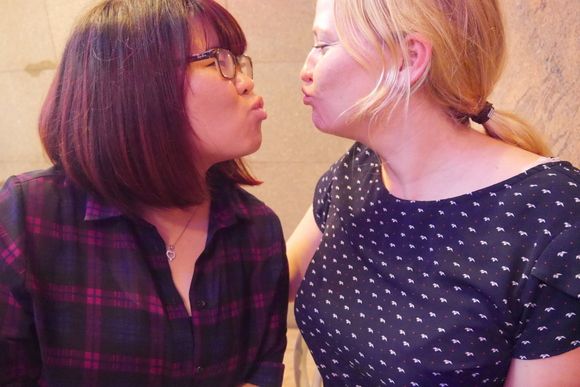 One of the best takeaways from mbb would be getting to know her. ♥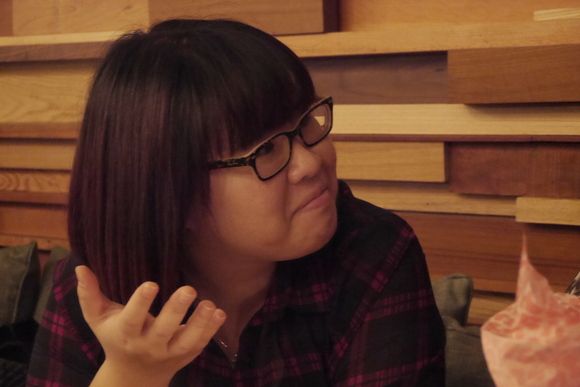 &That's it!

Many more celebrations to come!

Just 2 more actually. Lol.

But the KL trip with Chiulee and Kesslyn is up soon soon!
YASSSSSS!!!