Today's a lovely day. :3
Got invited to Zhixiong's daughter baby shower!!!!!!




Yes, you didn't see wrong.
One of my secondary school friends is married, and blessed with an adorable daughter.&she's now a month old (next week)!!!!!! It felt pretty unbelievable. Lol. I've known many who got married early with a family of their own. But to have someone I've known since I was 14 actually becoming a Dad.... It was a little unreal.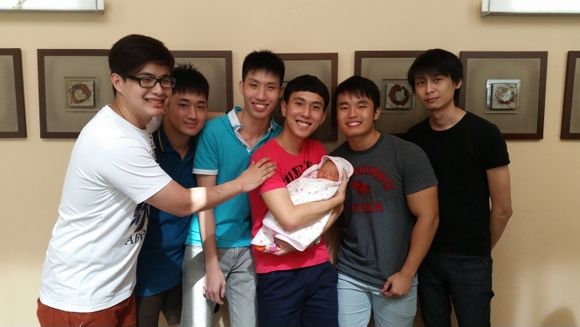 Baby, father and his best-man!



Baby, mummy and the bridesmaid!
Met up early in the day and traveled down to the place for the celebration. Had lunch (hehehe) and caught up with the couple. Haven't seen them
since Lunar New Year
uh! I'm happy everything's good. :D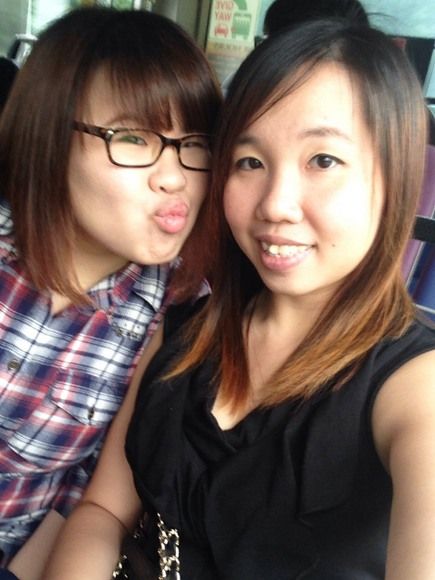 Excited on the way there!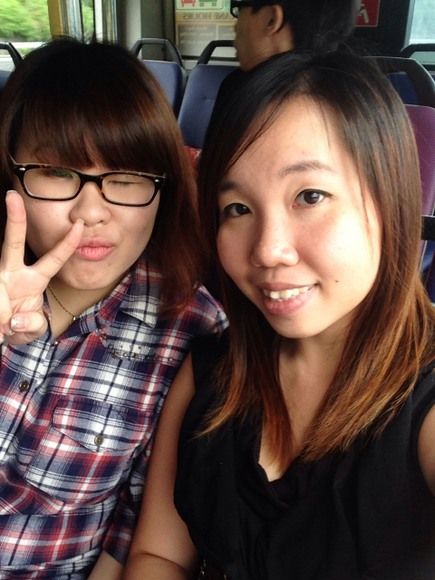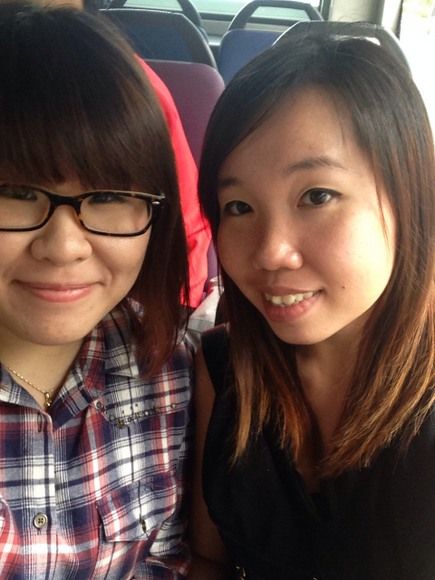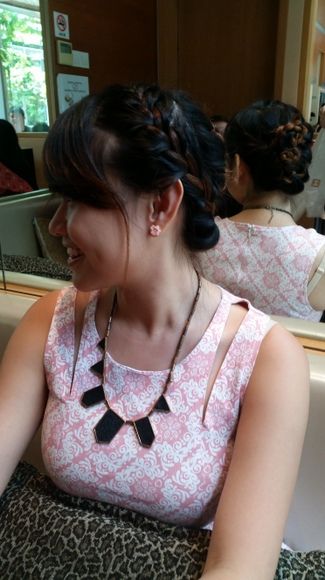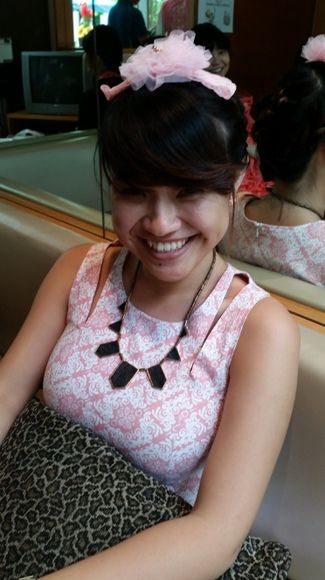 Forever acting cute. :X
The ribbon thing on her head belongs to the baby!



Tiny baby is tiny!



Baby shower gift!!! :D



The doughnuts were delicious!!!



hehehe. Favorite photo!