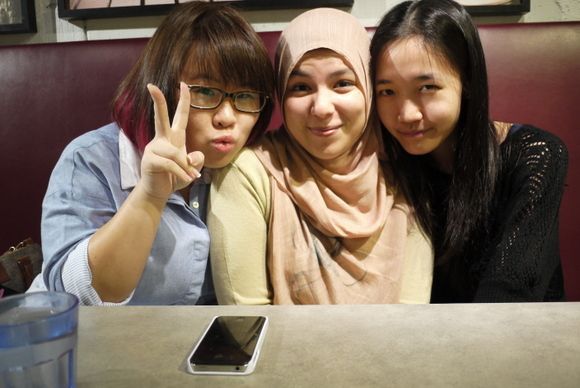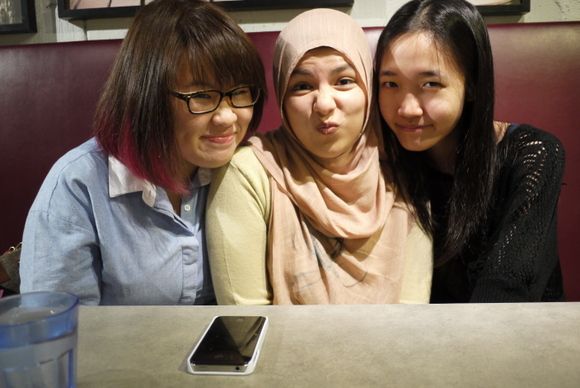 Just a quick quick update; met up with Syuhada and Sheryl tonight for a dinner. :) Emily was suppose to be with us too but something caught up in the last minute. :( Anyhow, it was a lovely night with these two girls. First time going out in this combination. ^^
Dinner was good. Syuhada and I actually wanted to make it a duo because the other girls were supposedly going to Bangkok. But thanks to the riot (or so I heard), Emily and Sheryl left Rachel to travel alone. LOL. But I'm glad Rachel found a friend to go with. :3 And then and then, it was only nice of Syuhada and I to ask the other two girls along. So yadah yadah!! :D
Dinner tonight also gave me some information I'm not exactly keen to know.
It's kindda upsetting to know that you're not invited to a friends' happy occasion. A friend who is supposedly someone you consider close to in the past. But, it's more hurtful to know that others who weren't as close actually got invited. :'/
Something must be wrong with me to always be excluded. LOL. Ah. That's why I mentioned in my
previous entry
that I've learnt to be thankful for being asked along for meetups. Because I am now. I've been excluded a lot and the feeling is horrible but I'm relieved that I've moved on. :')
Okay. Quick post ends here!
I'm unsure what's wrong with me but I'm feeling really queasy right now. :(