Couldn't think of a better title for today's entry, so gave a literal one. :D
This explanation for....? Lol.

So today's the last day of November, another month completed..
Another month nearer to the end of 2015....
AND THIS CALLS FOR A CELEBRATION!!!

SO WE DID.....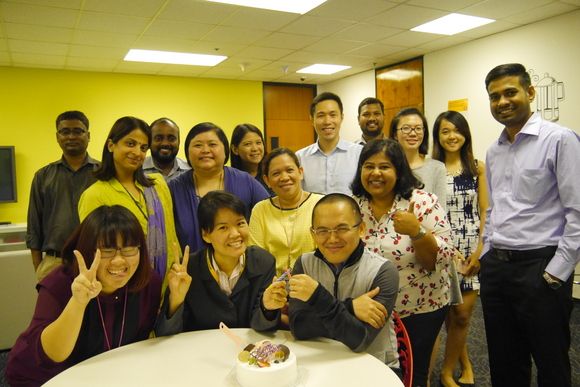 Another Birthday celebration with the team~ Hahaha.

Today's teatime theme was... SWEET!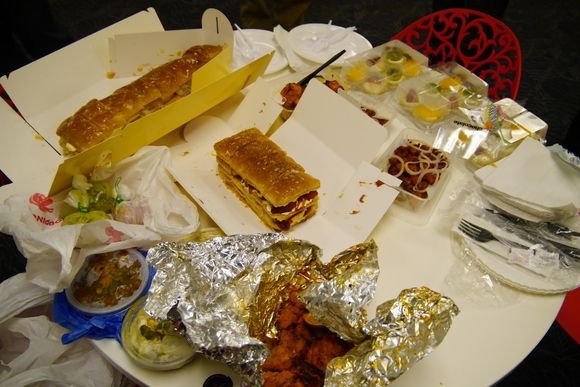 There was my favourite fruit tart, an apple strudel, a smaller strawberry strudel, the birthday cake and some random Indian dishes.
It's difficult to escape ordering Indian dishes huh..... :X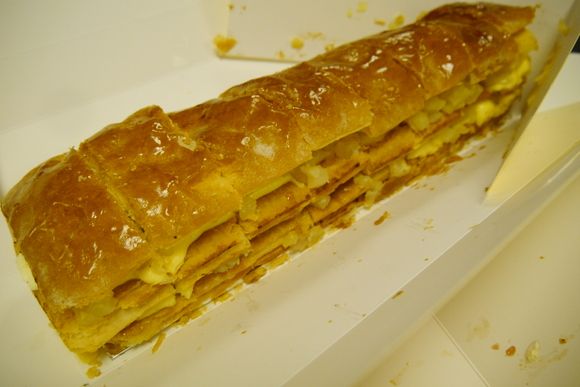 2 strudels because a colleague has never had them!
And 2 is always better than 1. :X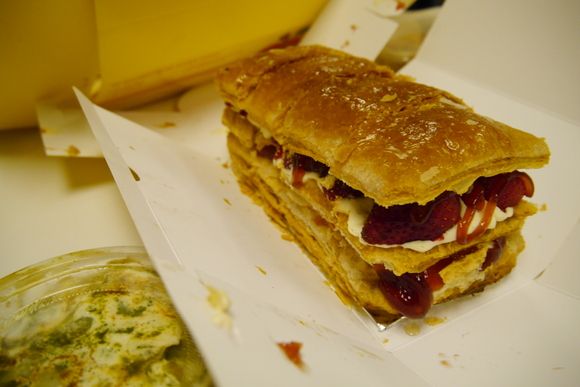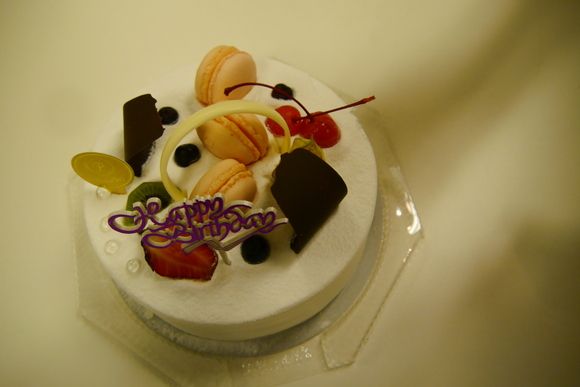 The birthday cake!
Though it is quite a hassle to arrange these quaterly birthday celebrations, it feels good to gather the team every once in a while to celebrate. :)



Feels good to know people would feel at least a little bit of happiness at work!

We also get to have a mini break from the mundane work.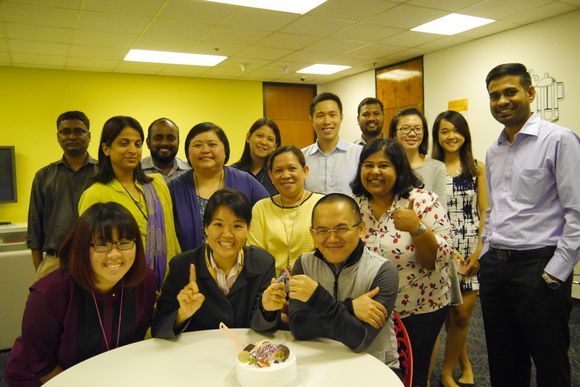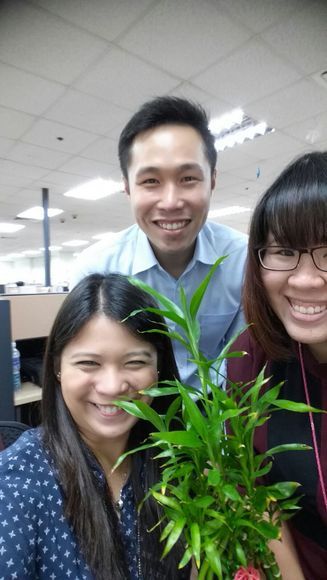 Another random selfie (last shot was few days agao with Shruti X) of the day as Mira got tasked to take a shot with her plant.

More about our game in December when we celebrate Christmas! :D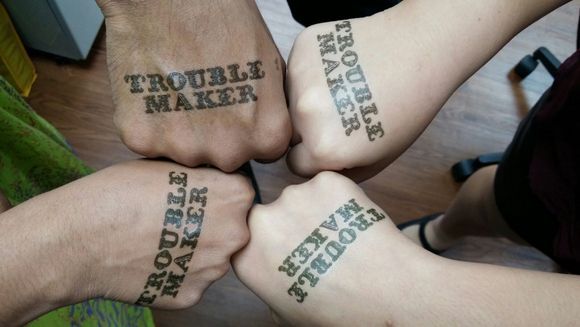 Another task someone's mother gave. Hahaha.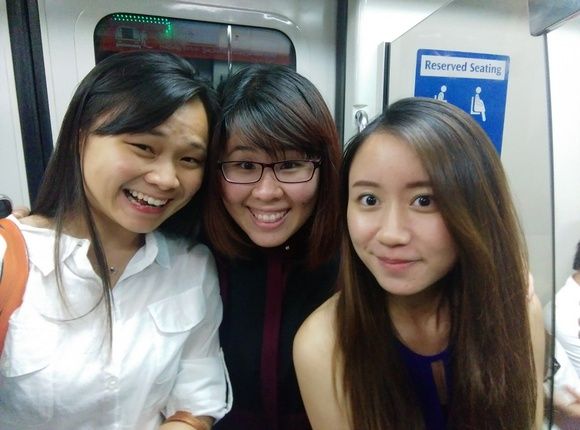 &After work, we met! :D

Went Takashimaya for more Christmas shopping, but to no avail. :(( I really love-hate Christmas. Tsk.
There's so many things to buy, but then... There's not much things to buy. Lol.

Chiulee came to join us after work too. Had dinner at Beanstro!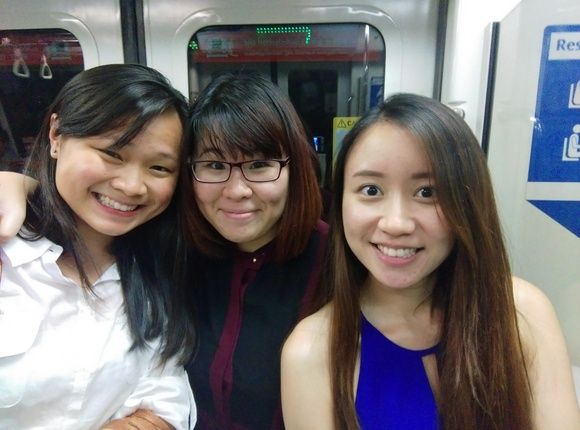 Rare times to meet after work since everyone's just exhausted these days... I guess Christmas is indeed magical, even the dreadful gift shopping brings people together. Hahaha.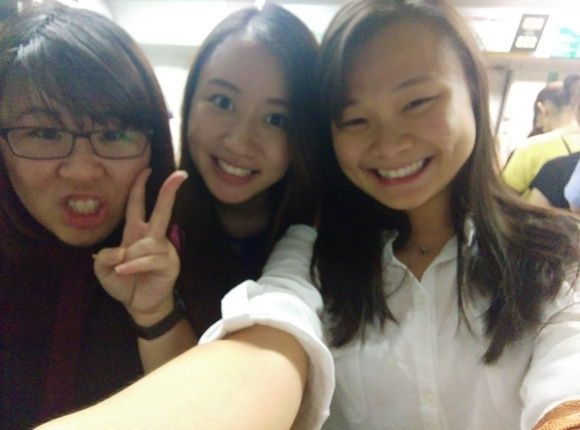 And okay. Bye!