Twinning with Haniza for our Halloween themed Zumba night!!
My first Halloween something.

♥



Just came back from a very satisfying workout session (Kickboxing + Zumba) and I wanted to note this down because it's the first Halloween something I've done! Also because we took pictures~~ Lol. Not like Halloween is a big deal, but it was interesting... :D More so when Haniza and I were very coincidentally dolled in the same fabric pattern, and then we just made up the twinning concept during lunch. Heh.

The clique has always wanted to check out Horror Nights at USS, but never got the money or time to... We were first too broke as students, and later couldn't match time for more than 4 of us to make it down together. :( Also because almost half of us are too scared to visit the theme park. Tsssk. The more the merrier, and less scary, so more than 4 would be good. Right? Lol.



So what happened was, I went out for lunch and checked out some Halloween props at NTUC because we both forgot about the theme and didn't want to be left out. The Zumba class has plenty of enthusiastic students! And our teacher goes full on most of the time. Lol.

Then, during my video call with Haniza, she realize we were both wearing the same fabric pattern.

WHAT ARE THE ODDS!!!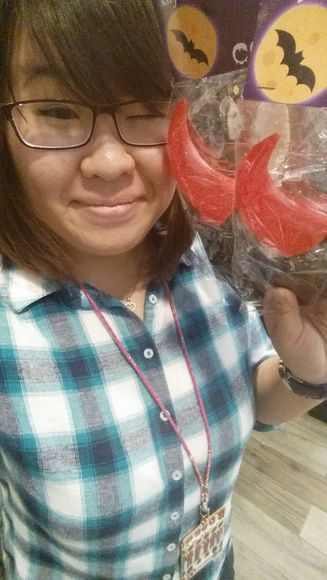 Hahahaha.
Exactly the same, just in a different style.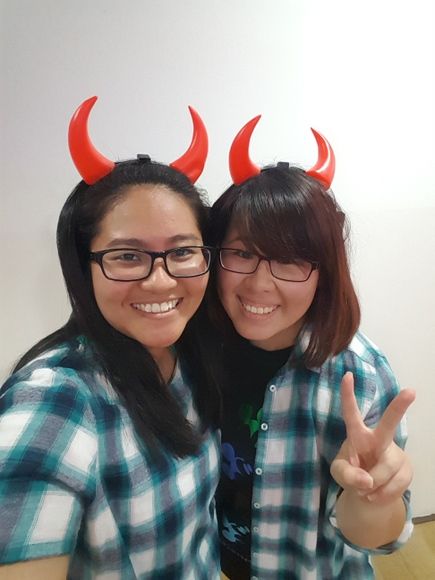 &So, after kickboxing, we put on our work wear and acted like we thought of the twinning theme. HAHAH.

The devil horns are looking so weird on me because my head is too huge for that thing. -,-

The night was fun! Almost everyone was dressed according to the theme, some with serious halloween makeup (not horror kind, but those full on make up) - And a whole lot more appropriate than the simple cheat way Haniza and I did. Also danced to Micheal Jackson's 'Thriller'. It looks good when everyone is insync together. :) Running the routine for weeks makes it easy to remember the steps. Hehe.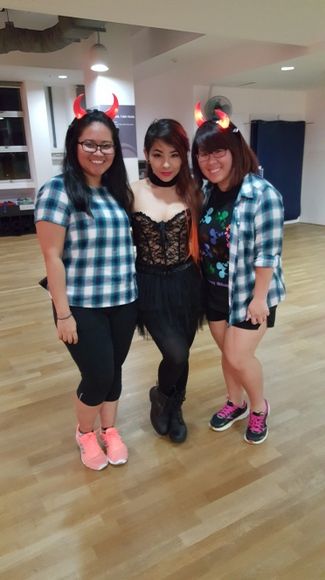 Like our Zumba teacher..... :O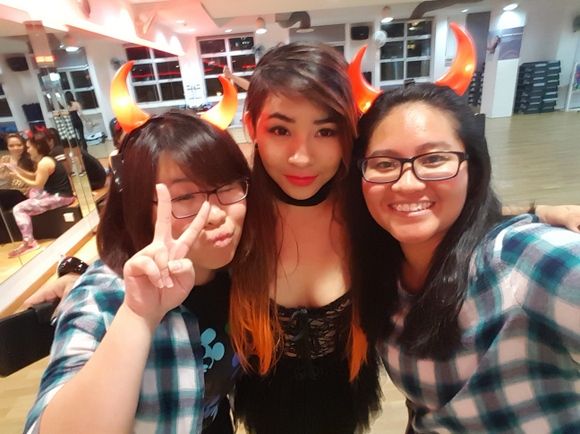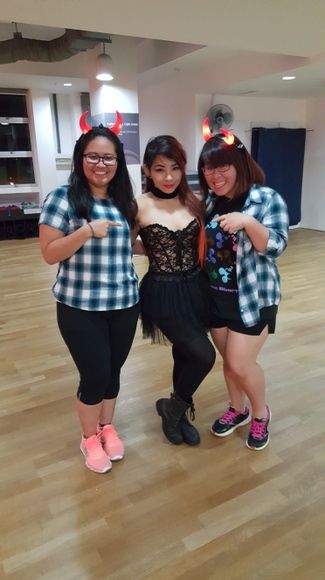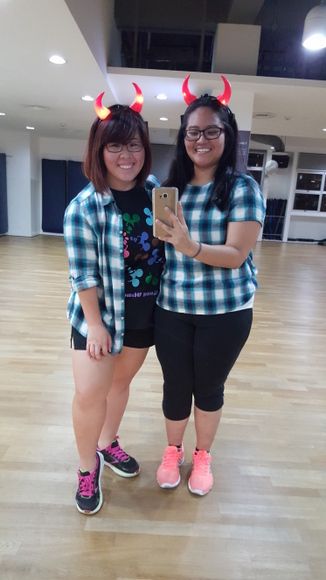 It was slightly funny when people kept coming to us and commenting that our concept was cute. LOL.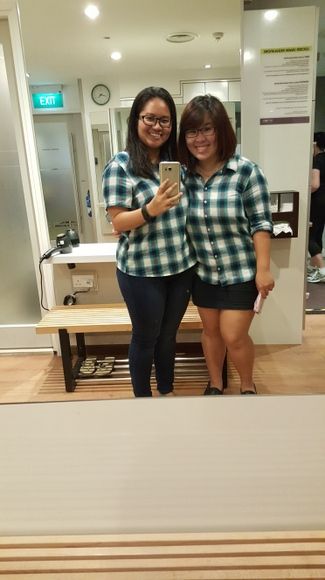 ♥♥♥