Christmas got me exploring a different place for gift hunting this year - Mustafa!
It's known that Mustafa has plenty of things from groceries, to electronics, fashion and whatnot! But, I've never had the chance or need to check out that place... It isn't exactly a place everyone go shopping in either... Except for today! Had to get some badminton racquet, and those that I've been looking at were way past my budget. Probably because I've been looking at the wrong places? Nonetheless, I'd arranged to meet Haniza for some quick shopping at Mustafa earlier this evening. Her mother and her friend, Edward, joined us too.
Immediately started shopping when everyone arrived. Lucky Edward was with us to help choose the racquet. There were so so so many of them! Cheap to expensive ones, and I didn't wanna just get the cheapest that could be lousy. Effort, right? Lol.

Concluded the evening with dinner at Mustafa's rooftop restaurant - Kebabs & Curries X!

Nice place and good food, though my Indian colleagues would say it doesn't serve the best Indian food. I don't really eat a variety anyway. Lol.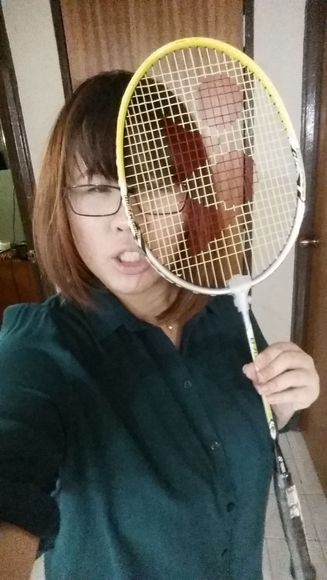 The racquet I got...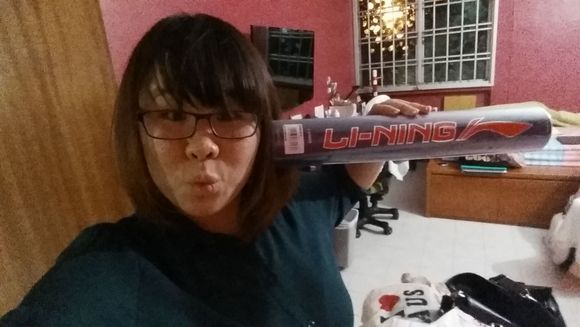 ... Threw in a row of shuttlecocks too!

No problems posting the gifts up since I know my colleagues don't read my blog anyway...

And also because I am publishing this entry in 2017. LMAO.

Fun times back then. ☺
Would say it was one of the best and the most different Christmas celebrations I've had thus far (even up after 2016). We started as early as a month ahead - In mid-November? Started by confirming the number of 'players' then setting out the ground rules and going with trial runs before the actual thing, building up to the celebration. So fun! Will blog about it together with our celebration. :)