OIt was a date night with le happypills
♥
yesterday evening, except...... without the guys~ :p
A quick girlie get-together before the clique's Christmas celebration tomorrow. Cannot wait!!! We have something new up our sleeves this year. HEH.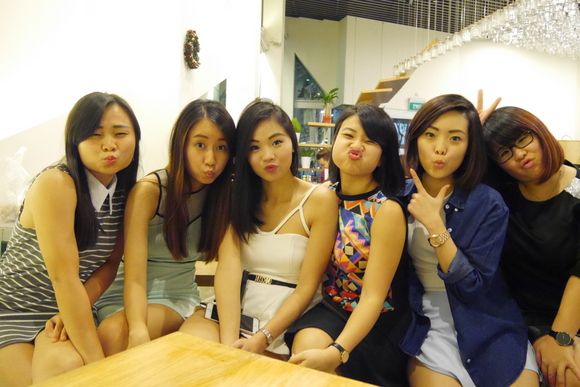 TADAAAAH~~~ All my pretty girlfriends for you.

♥



This is very rare. Just us girls, and all of us girls in the clique hanging out together... In fact, I think it's the first time all of us are just hanging out without the guys!! It's always missing someone. Meh. Oh, what busybees we have become. On a random note, I love having girlie times! :)

Anyhow! We met up a day before Christmas because there's a possibility Jolene won't be able to join us tomorrow. :'( She's on standby and there's a chance she'll be activated. HOPE NOT!!
(She did -.-)

Then again, I cannot really remember if this was the reason we met up..................... Hmm.

But who cares, right? Lol.

ANYWAY! We met up to have dinner at Food For Thought X, and there was this fantastic challenge...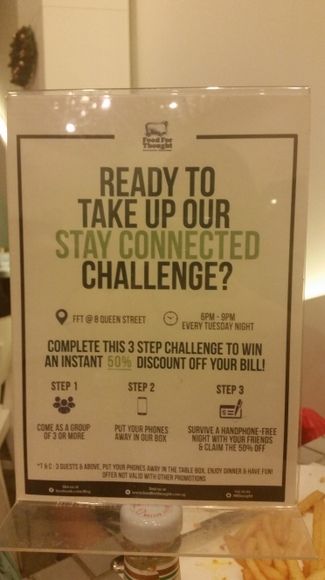 #challengeaccepted

Why not, right? 50% is a great discount! Especially for people saving up (I'm always "saving up") &Who needs a phone when you have your bestfriends at the table with you? And when there's food? Lol.

Have to admit, it took a little while to get used to though. LOL! It's like.... the food arrived, I wanna take a picture... But nope, phone is kept in the box. Tsk. Can't take a picture and have to eat without a picture. :( Just eat the food luh.... Lol. #firstworldproblems

In 2017, we don't really take pictures of food anymore! Unless it's a really exquisite meal? Or too nicely plated. But nah, we got lazy. :X Even Kesslyn hardly take pictures of her food now. It's mostly just on Insta-story. Lol.

Then again, there's always the camera and it's different from phones! duh

Just realize... Hashtagging in my blog entry like as if it works too -.-
(ps: OMG! So I just realize that in 2017, hashtags work in Livejournal!!!!!! LOL. Amazing. Not really.)

All the gibberish.

Moving on~ So we survived and completed the challenge! Too easy. I wish more places would do this... YAY to discounted dining!

And when we're done with dinner................

Photos! Took them using my camera~ Oh... How very under-used it is now. Lol.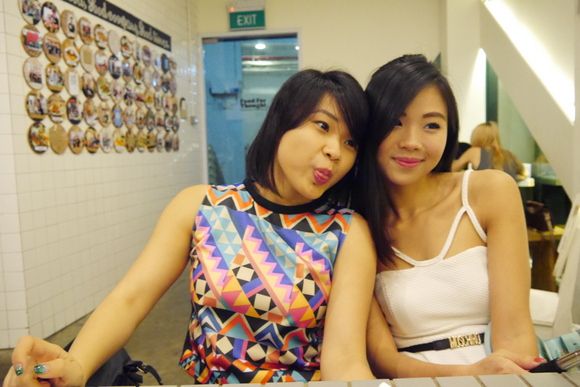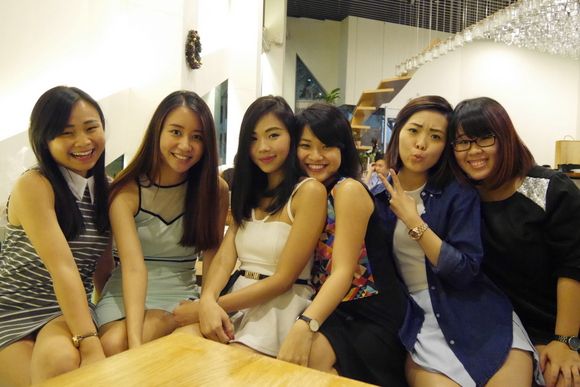 After dinner, we didn't really know where to go and end up just walking around before deciding to head down to Bugis+.

It was a nice feeling taking the bus together. LOL! Funny shit I'm typing, but these small little things add up.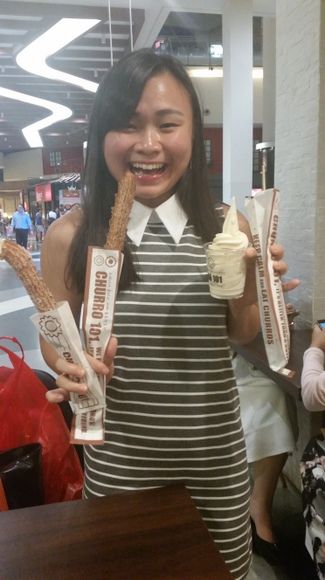 There, WE HAD CHURROS!!!

It was a simple night together, and we ended with that.

♥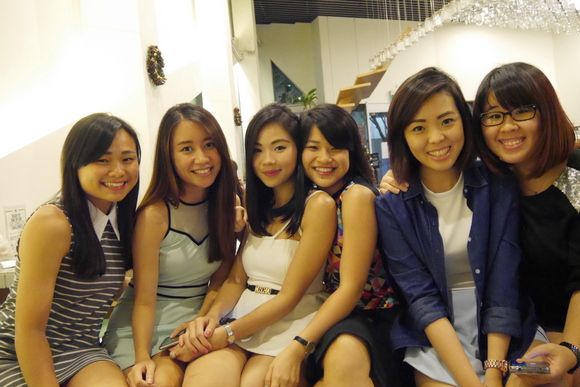 So simple, but my heart is full. ♥
Not sure when we'll get the chance to gather again with everyone getting busier with different types of schedules. :(

Can't wait for tomorrow! And hopefully have full strength for the celebration. HEH.
(We did not -.- but it was still one hella crazy Chrstimas)