"Chinglish"
http://pangdemonium.com/productions/chinglish
ps: Picture from Today online
A funny play about an American, with no Mandarin skills, going all the way to China in an attempt to make more business for his sign making company. Because well... Chinese makes the funniest direct translation for their signages. Lol. All the miscommunication from the language barrier between the American and the Chinese..... Makes me feel glad and a little proud to be bilingual with one of the 2 more widely used languages. Also the cultural differences that America and China have.. It was an interesting insight.
I was very impressed with Shu Ann's performance too! There were bed scenes....
wooooooo
. Lol.
I am so glad Haniza asked if I was interested to watch this. &Now, I'm hooked to Pangdemonium! More on that in 2016. LOL! Cheers to more Pangdemonium!
Anyway, I had a good time last evening with Haniza, Aznita (her sister) and Yugine. A good way to unwind from work stress.... Laugh! Then again, it hasn't been
that
long since I came back from my vacation. HEH.

5 tickets, but I can't remember who else was with us. :X
Aznita's friend possibly. Lol.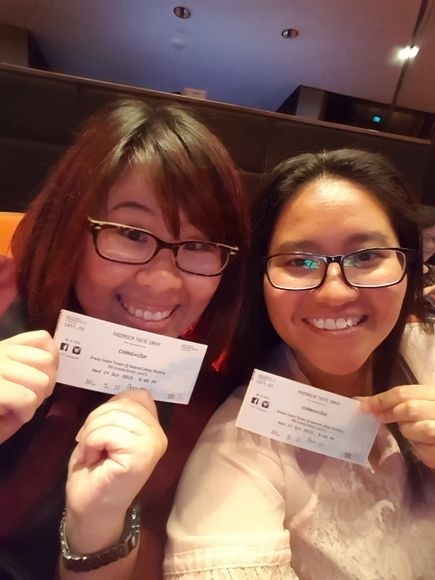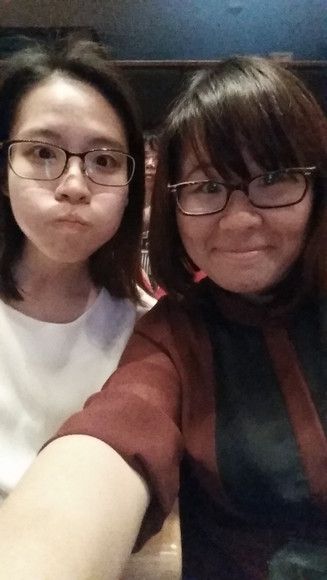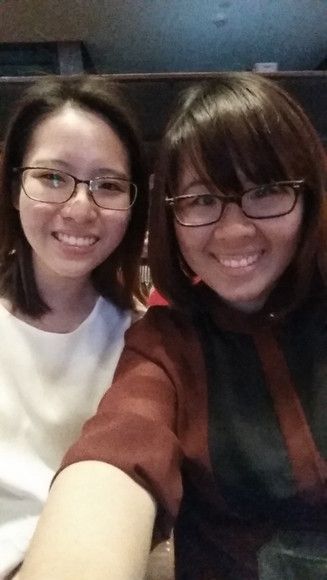 ps: Fast forward November 2016, I've already purchased my second Pangdemonium season pass for his yearly shows! Hehehe. ♥